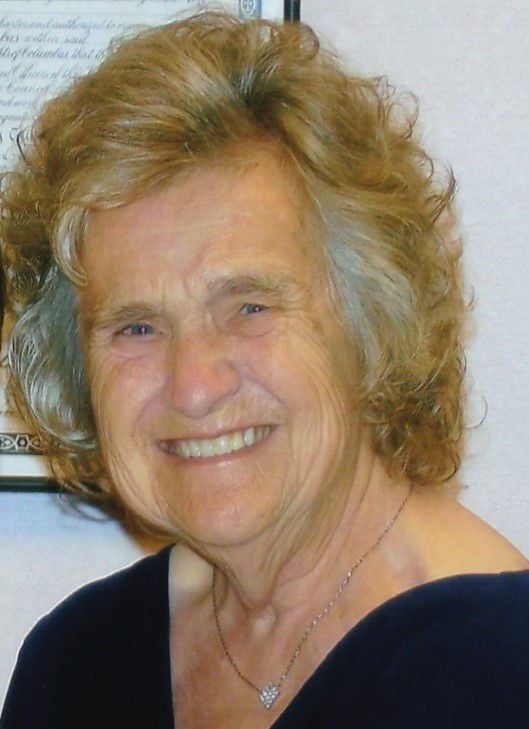 DUNKERTON — Berniece "Bee" Haun, 88, of Marion, formerly of Dunkerton, died Sunday, May 13, of dementia.
She was born Oct. 16, 1929, in Chickasaw County, daughter of August and Sophie (Spear) Zell. On June 21, 1947, she married Charlie Haun at St. John's Lutheran Church in Fairbank.
She attended school in Waterloo. Besides being a homemaker, Bee led a detasseling crew for 16 years and helped at the church whenever needed. She also was a Scout leader, volunteered at Mercy Hospital and at the Midwest Old Threshers Reunion in Mount Pleasant.
Survived by: three daughters, Darlene Farrell of Whittier, Marlene (Ray) Bussey of Roscoe, Ill., and Lois (Steve) Snyder of Marion; a son, Russell Haun of Rockton, Ill.; 12 grandchildren, 28 great-grandchildren and four great-great-grandchildren; and a sister, Jerry Johnson of Clinton, Ill.
Preceded in death by: her parents; her husband; a brother, Harold Zell; a daughter, Sharon Bergeron; and two grandchildren, Jonathan Jarmon at infancy and Gabe Haun.
Services: 2 p.m. Saturday, May 19, at Woods Funeral Home, Fairbank, with burial in Grove Hill Cemetery in rural Bremer County. Visitation will be from 4 to 7 p.m. Friday, May 18, at the funeral home.
Memorials: may be directed to the family.
Bee enjoyed playing cribbage, sewing and baking. She loved flowers, collecting spoons and traveling. She traveled to every state in the continental United States by car except for Alaska and she did fly to Hawaii. But most of all, Bee loved her family and enjoyed spending time with them.