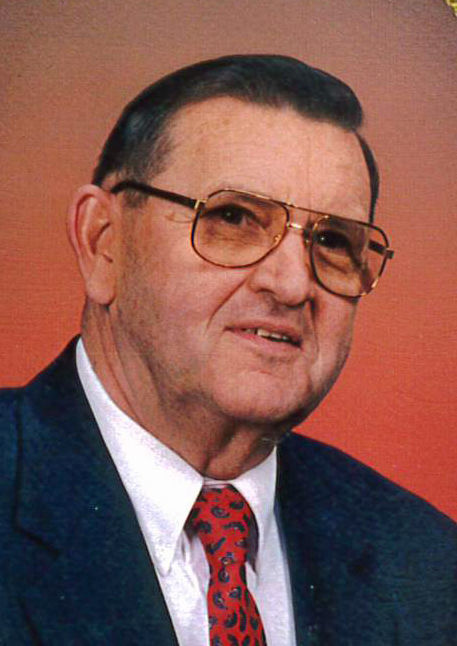 WAVERLY — Bernard L. Smith, Jr., 84, of Waverly, died Friday, April 13, at Waverly Health Center.
He was born Feb. 22, 1934, in Cedar Falls, son of Bernard L. Sr. and Lucille (Hirsch) Smith. He graduated from Plainfield High School in 1951. On Jan. 27, 1952, he married Evelyn Barkhausen at the Little Brown Church in Nashua. He worked at Deike Implement in Waverly, then in 1979 took on the International Harvestor dealership and operated that as Smith International until selling to Titan Machinery of Fargo, N.D., in 2005. Bernard continued to sell machinery through the Titan dealership until June 15, 2013, when he retired.
He was recognized by International Harvestor as the largest corn and soybean combine dealer in North America from 1983 to 1999. Over his career spanning 61 years, Bernard has sold to four generations of farmers. Bernard was on the board of directors for Security State Bank and past president of Iowa Nebraska Equipment Dealers Association.
Survivors: his wife; five children, Annette (Kirk) Weih of Mount Vernon, Terry (David) Quigley of Shell Rock, Patricia Wayne of Janesville, Michael (Jody) Smith of Waverly and Peggy (Ross) Brase of Waverly; 18 grandchildren; 23 great-grandchildren; a sister, Nancy Liebsch of Jesup; and a brother-in-law, Harold Barkhausen of Waverly.
Preceded in death by: his parents; and a brother, Floyd Smith.
Services: 10:30 a.m. Thursday, April 19, at Trinity United Methodist Church, Waverly, with private family burial in Harlington Cemetery, Waverly. Visitation is 6 to 8 p.m. Wednesday, April 18, at Kaiser-Corson Funeral Home, Waverly, and for an hour prior to services at the church.
Memorials: to the family.
He was an avid collector of tractors — both toy and full size. One of his greatest joys was when he could make a sale to a young farmer and help him get started in farming.