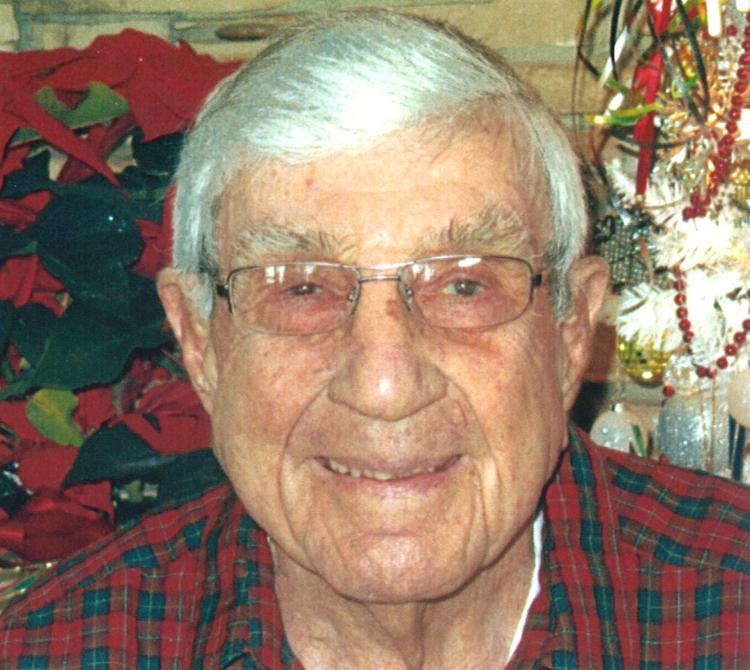 CEDAR FALLS — Bernard J. Larsen, 95, of Cedar Falls, died Thursday, April 5, at the Western Home Communities Elizabeth E. Martin Health Center.
He was born Jan. 9, 1923, in Ackley, son of Burnham and Mable (Weaver) Larsen. He married Lucille "Lu" Reed on June 22, 1943, in Waterloo, and they later divorced. He married Janet Lindell on June 18, 1994.
He graduated from Janesville High School in 1940 and attended the University of Northern Iowa. He served as a corporal in the U.S. Army Corps of Engineers during World War II. He served in the European theatre and was part of the Normandy invasion, landing on Omaha Beach, earning the Purple Heart. In 1962, he started Cedar Falls Construction, retiring at age 90. He was active in the Iowa Concrete Paving Association, serving as president in 1979, and was a member of Nazareth Evangelical Lutheran Church in Cedar Falls.
Survived by: his wife, Jan; two daughters, Peg (Hank) Brown of Cedar Falls and Pat (Ken) Budke of Waterloo; two stepdaughters, Whitney (Ryan) Witt of Grand Island, Neb., and Meredith (Archie) Elkins of Foley, Ala.; eight grandchildren, Malloree (Bill) Buchanan, Morgan Brown, Natalie Brown, Shelly (Aron) Fleischmann, Josh (Katie ) Budke, Luke (Meghan) Budke, Jesse Elkins and Dylan Elkins; 17 great-grandchildren; a sister, Arlene (Charles) Simpson of Auburn, Wash.; two brothers, Gene (Michele) Larsen of Mason City and David (Gwen) Larsen of Perry; and many nieces and nephews.
Preceded in death by: two brothers, Robert and Richard Larsen; and two sisters, Avonelle Foutch and Leona Kentzelman.
Services: 11 a.m. April 28 at Nazareth Lutheran Church with burial in the Rock Island National Cemetery in Rock Island, Ill., at a later date. Visitation from 4 to 7 p.m. April 27 at Richardson Funeral Service and for an hour before services at the church.
Memorials: may be directed to the ICPA Scholarship Fund for the Bernard Larsen scholarship (ICPA, 360 SE Delaware Ave., Ankeny, IA 50021).
Bernard's two great passions in life were the construction industry and his garden. His family is very proud of the dedication he had to both.