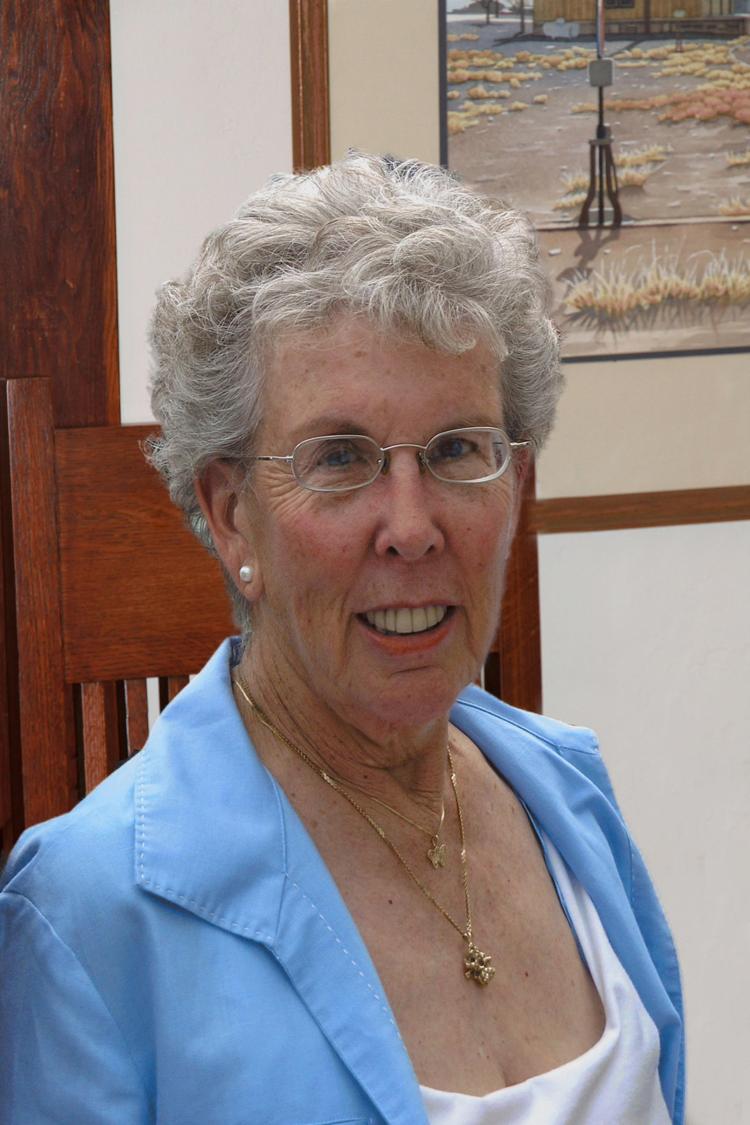 Barbara Meysenburg passed away on November 13th at the age of 86 as a result of a brain tumor. She is survived by her husband of 60 years, Richard Meysenburg, her daughters Beth Meysenburg, Anne Meysenburg (Forrest Harris), and Clare Meysenburg (Mark Miller), four grandsons, and sister Mildred Kauth. Preceding her in death are her mother Anna Lou (Melton) Terry, father James Herbert Terry, brother John, and sisters Betty Spencer and Emma Jo Armstrong.
Barbara was born in Hannibal, Missouri on April 15, 1932. She graduated from Hannibal High School, and Michael Reese Hospital School of Nursing in Chicago, Illinois. She started her long nursing career in Waterloo, Iowa, where she met Richard and married in 1958. While raising her family in Cedar Falls, Iowa, she also worked as a hospital floor nurse, nursing school instructor and university health services nurse, and earned a BA in biology from the University of Northern Iowa. She was a member of St. Patrick's Catholic Church in Cedar Falls.
Richard and Barbara also spent a few years in Pella, Iowa. They left Iowa for Grand Junction, Colorado in 1992, where she worked at the V.A. hospital, and they remained there to enjoy their retirement years.
Barbara will be remembered for her enjoyment of life and her love of entertaining with fine dinners. She was an outdoor enthusiast, enjoying bicycling, hiking, camping, and downhill and cross-country skiing. Her greatest adventures were several RAGBRAI, bicycling across the U.S. with the Iowa 150 Bike Ride at age 64, learning to ski at age 68, hiking several of Colorado's fourteeners, and several European bicycling tours. She will be remembered for falling off her skis and bikes more than once, but always getting back up and looking for the next grand adventure. She lived!
Interment will be at 11:00 a.m. on December 15th in Saint Peter's and Saint Mary's Catholic Cemetery near Bellwood, Nebraska.