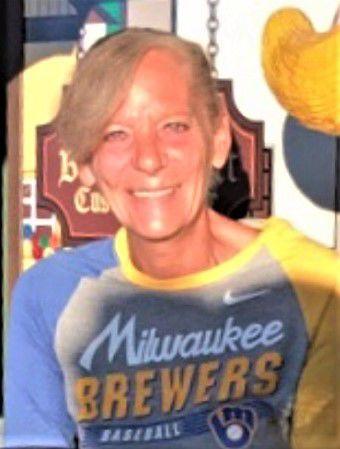 FAIRBANK -- Barbara Ann McGrane, 56, of Fairbank, died Saturday, June 8, at the Cedar Valley Hospice Home in Waterloo of cancer.
She was born May 1, 1963, daughter of Allen and Rita (Kies) Hummel. She married Dennis McGrane on Feb. 18, 1984, at St. Athanasius Catholic Church in Jesup.
She graduated from Jesup High School in 1981. Barb stayed busy with her house cleaning and painting business until health issues forced her to slow down.
Survived by: her husband; two sons, Jordan of Jesup and Troy of Fairbank; her mother of Jesup; two brothers, Bill (Karlene) Hummel and Steve (Dana) Hummel, both of Jesup; her father-in-law, Max McGrane of Fairbank; a brother-in-law, Dan (Luan) McGrane of Cedar Falls; a sister-in-law, Barb (Wade) Brennan of Fairbank; and numerous nieces and nephews.
You have free articles remaining.
Preceded in death by: her father; her mother-in-law, Charlotte McGrane; a nephew, Carson McGrane; and her paternal and maternal grandparents.
Services: 10:30 a.m. Thursday, June 13, at Immaculate Conception Catholic Church, Fairbank, with burial in the church cemetery. Visitation will be from 4:15 to 7 p.m. Wednesday, June 12, at Woods Funeral Home, with a 4 p.m. parish rosary. Visitation also one hour before services Thursday at the funeral home
Memorials: may be directed to the family for later designation.
She enjoyed the outdoors whether it be working in the yard or relaxing with friends and family. Barb was a fan of the Milwaukee Brewers and Alabama Crimson Tide. She loved her family with all of her heart and she will be deeply missed by all of them.