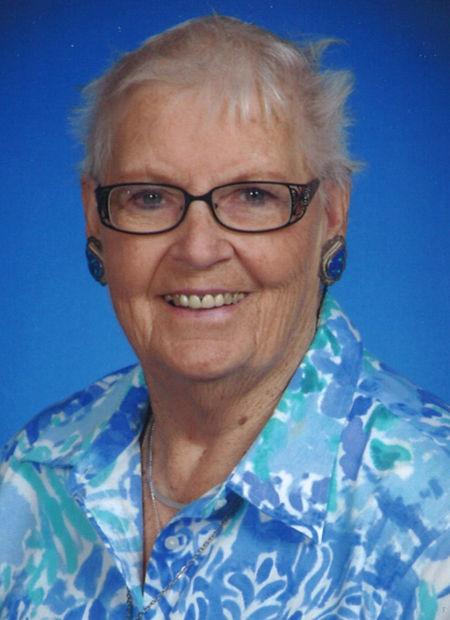 CEDAR FALLS — Barbara Jean Wickersham, 88, of Cedar Falls, died at home Sunday, Sept. 16.
She was born July 30, 1930, in Cedar Falls, daughter of Halver and Hazel (Hanson) Nielsen. She married Charles Wickersham on April 14, 1951, in Cedar Falls.
She graduated from Cedar Falls High School in 1949 and earned her BA in home economics from the University of Northern Iowa in 1953. She taught home economics in Coupeville, Wash., and Harris, Iowa, and was then a homemaker and successful AVON salesperson.
Survived by: her husband; a son, Jeff (Donna Wede) Wickersham of Cedar Falls; a daughter, Lori (Kurt) Proctor of Eldridge; two grandchildren, Kris (Sarah) Proctor of Davenport and Jared (Patty) Proctor of Moline, Ill.; and two great-grandchildren, Cora Proctor and Clark Proctor.
Preceded in death by: an infant son.
Services: 11 a.m. Thursday, Sept. 20, at First United Methodist Church, with burial in Fairview Cemetery, both in Cedar Falls. Visitation for an hour before the service at the church.
Memorials: may be directed to the church.
Barb loved her family, spending time at their cabin in Ontario, fishing, making bread, using her cook stove, gardening, sewing and knitting. She loved her friends in Gladbrook, where she lived for 53 years, and spending winters in Rockport, Texas, with other snowbirds. She loved traveling with her husband.