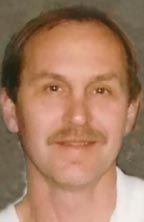 WATERLOO -- Thomas "Tom" Lawrence Knipp, 63, of Waterloo, died Wednesday, March 25, at the Cedar Valley Hospice Home.
He was born Nov. 22, 1951, in Waterloo, son of Ivan and Beverly Bonk Knipp. He married Connie Jo Fiscus on Aug. 25, 1973.
Tom graduated from Columbus High School in 1970, and then attended the U.S. Air Force Academy. He worked for John Deere Waterloo Tractor Works for a number of years. He later attended the University of Northern Iowa to obtain a degree in manufacturing engineering, and later his master's of business administration through the University of Phoenix. He was a manufacturing engineer for various companies, including Morton Thiokol.
Survived by: a son, Kamm (Kelly) of Farmington, Minn.; a daughter, Vanessa (Shane) Freitag of Marshfield, Wis.; five grandchildren, Josie, Tess and Sloane Freitag, and Caden and Mia Knipp; six brothers, Stephen (Barb), Bill (Deb), Dave (Beth), Tim (Brigid) and Mike (Ceil), all of Waterloo, and Bob (Julie) of Altoona; and a sister, Kathy (Dave) Fish of Castle Pines, Colo.
Preceded in death by: his parents; and three aunts, Mary Luebbers, Marne Hall and Phyllis Owens.
Services: 3 p.m. Saturday at Parrott & Wood Chapel of Memories, an Overton Family Service, preceded by an hour of visitation.
Memorials in lieu of flowers: may be directed to Columbus High School Athletics or Cedar Valley Hospice Home.
Tom enjoyed spending time researching his family's genealogy. He was an amazing father and friend to many, and will be dearly missed.