Floor cloths are extremely popular right now, but can be quite pricey. However, you can get the same look for a fraction of the cost and a little bit of time.
I had never completed a floor cloth before and had SO MUCH fun doing it. So much so that I've decided to offer this as a workshop at Fig & Frolic. Watch for this class to be offered in March 2020! www.figandfrolic.com/workshops
1. Measure the space in your home that would like to use a floor cloth.
2. Run to nearest hardware store to purchase a piece of remnant linoleum flooring that is large enough to cover the space in your home. (The two pieces I used for this project cost about $10). It's ok to get a piece bigger than your desired size because the linoleum is extremely easy to cut.
4. When you get the remnant home, flip it over so you are working on the back side. Using a tape measure/ruler, measure out the size of the rug you desire. Using a metal straight edge and razor blade, cut the remnant to desired size. You could even use a good pair of scissors, but the razor blade will get you a more precise edge.
5. Now comes the fun part...designing it. On a piece of paper, draw out the rug. What types of images do you want on it, what colors do you want to use. Doodle on the paper until you have it just right. If you want a certain image or pattern, stencils work perfectly on this type of surface. If you want stripes, painters tape works like a charm. (In my project, I did one of each. The larger mat I used a stencil and the smaller mat under the typewriter, I used tape.)
6. Once you have the design concept down you can start to transform the remnant.
7. Still working on the back of the remnant, paint a base coat (1-2 coats). I used Athenian Black on the large mat and Graphite on the small mat. With both these colors, it just needed one coat.
8. Once the basecoat was dry, for the large mat I placed the first stencil down and painted one color at a time until the stencil was completely painted. Chalk Paint® by Annie Sloan dries quickly so it makes this process go pretty fast. (The colors I used in the large mat were Amsterdam Green/Tilton (gold)/Emperor's Silk (red). Once I was done with the first stencil, I picked the stencil up and put it down again next to the one I had just completed and repeated the painting process. I repeated this until the entire surface was painted with the stencil image.
9. After I was done with the painting of the large mat, I wasn't quite happy with how the colors I choose vibed with each other so I chose to do a brown wash over the entire painted mat. This helped tone the colors down and gave it a much more vintage look. Loved the look at that point.
10. For the small mat, I created stripes using painter's tape. (The color I used to create the second stripe color was Honfleur (brown)).
11. Once both mats were completely dry, I sealed them off with 2 coats of Annie Sloan Lacquer giving it the perfect sheen and functionality. To clean, just wash down with a wet rag or mop. Best to keep this project indoors.
---
Celebrate the glorious and easy to grow iris 
parting glances Bearded Iris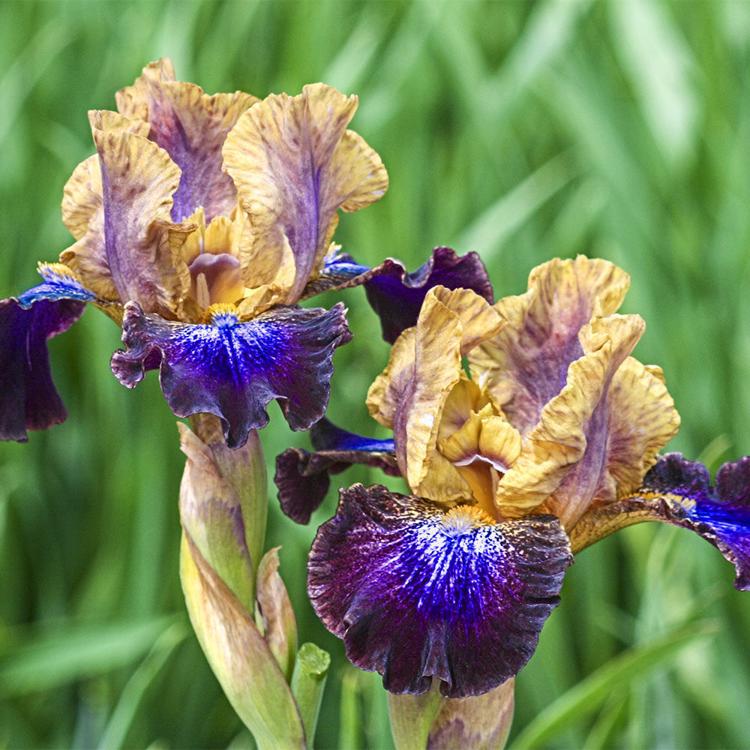 Iris Dwarf What Again as Blueberry Tart Dwarf Bearded Iris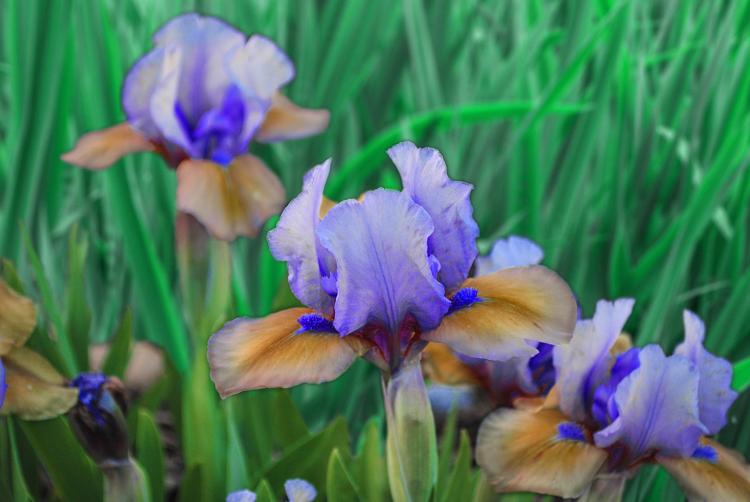 Japanese Iris 'Picotee'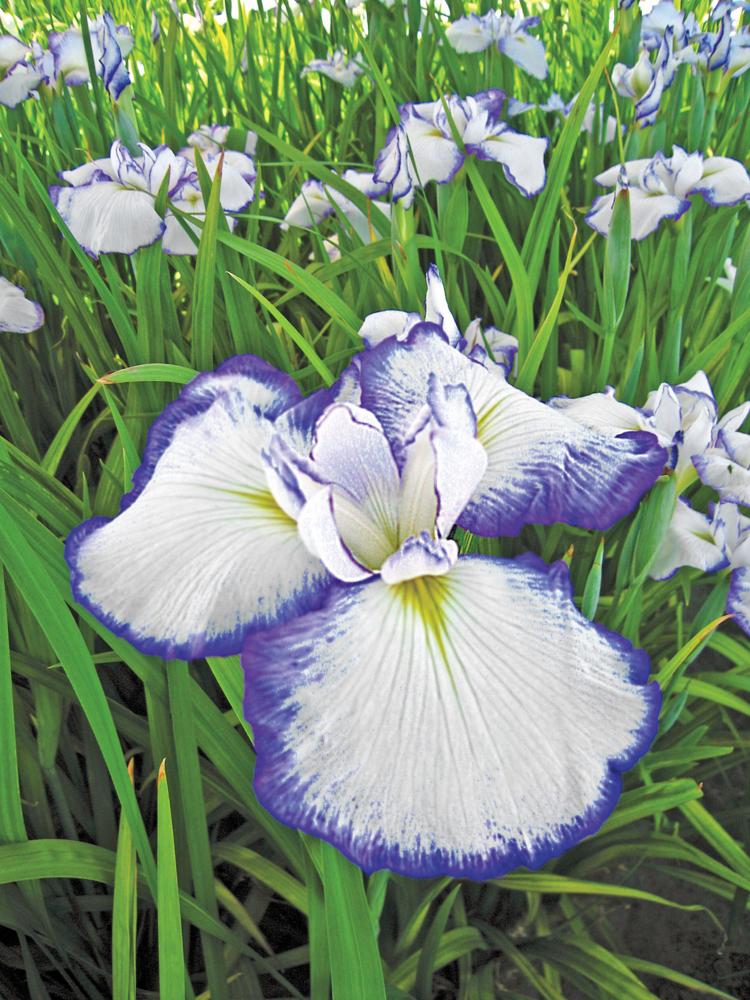 Reblooming_Iris_German_Beverly_Sills_.jpg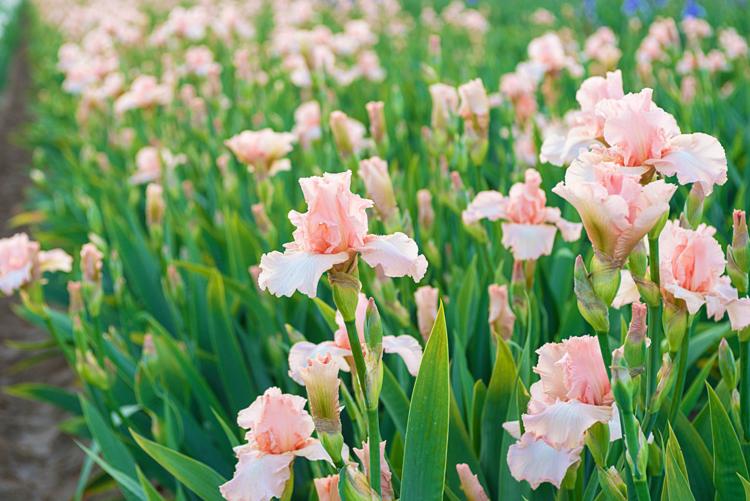 Iris_-ShakersPrayerSiberianIris_Parkseed.jpg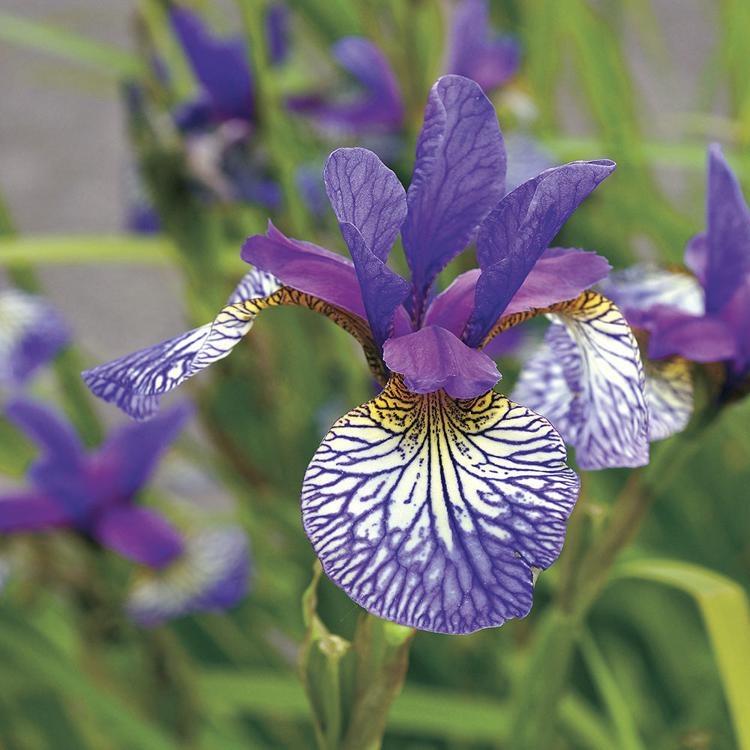 Iris_Uncorked_JungSeedCo.jpg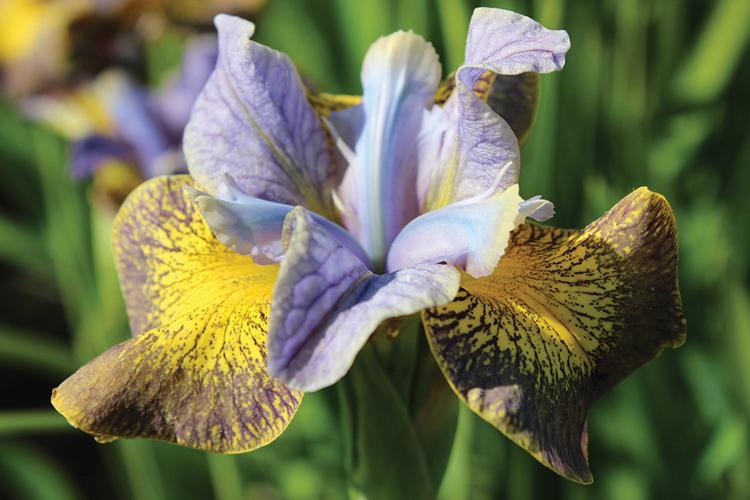 Iris_MysticBeauty_BrentandBeckyBulbs.jpg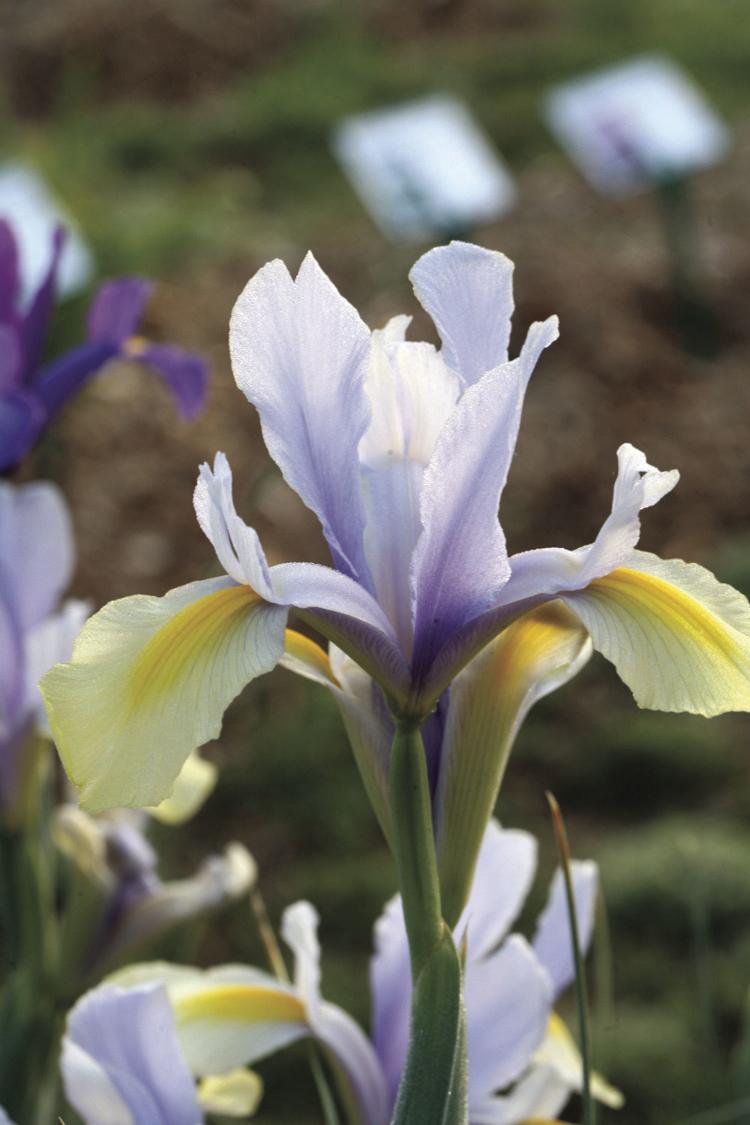 Iris_Montmartre_JungSeedCo.jpg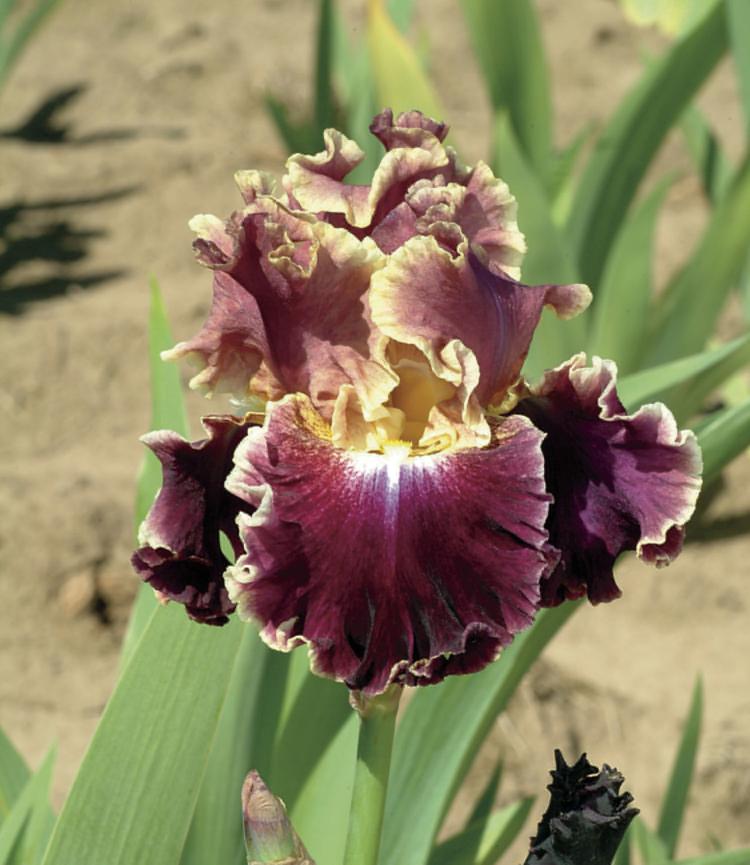 Iris Double Standard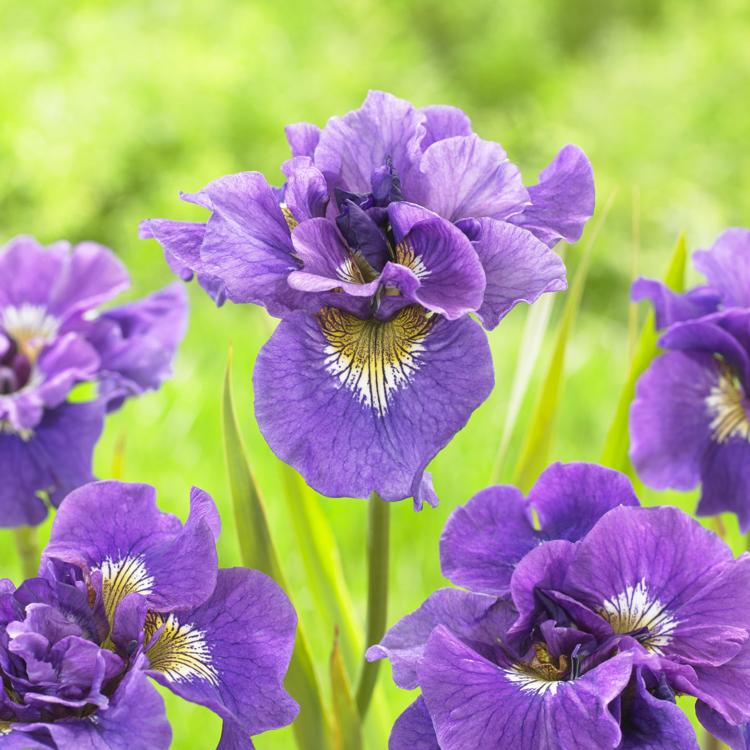 Iris Dwarf What Again as Blueberry Tart Dwarf Bearded Iris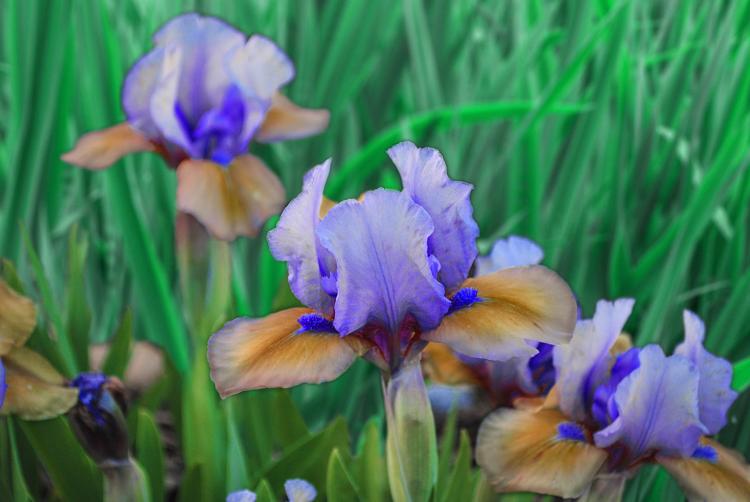 Butterlicious Bearded Iris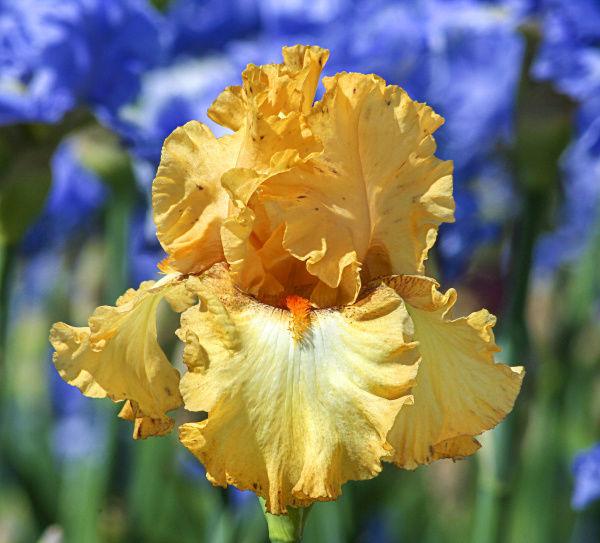 Before the Storm Bearded Iris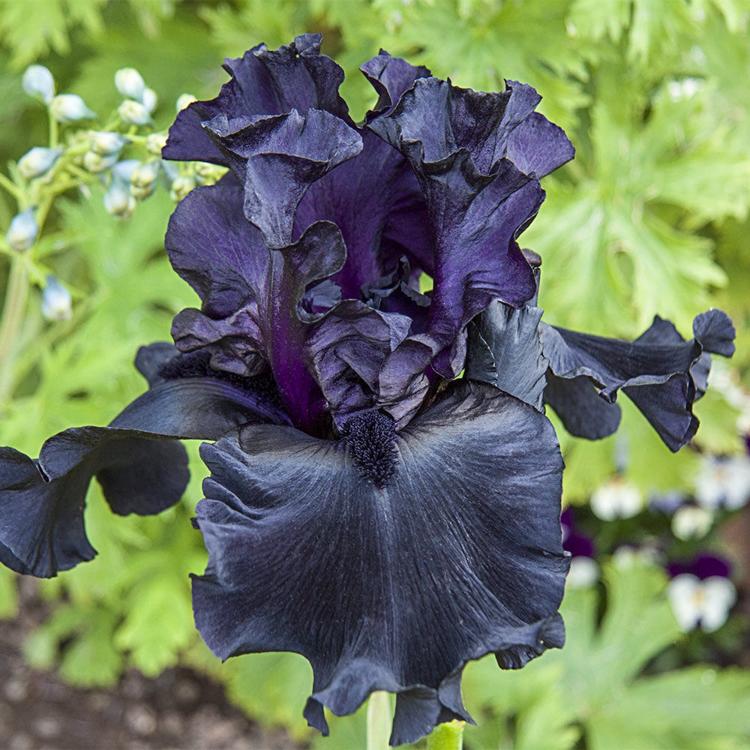 SiberianIris_MissionBay_LongfieldGardens.jpg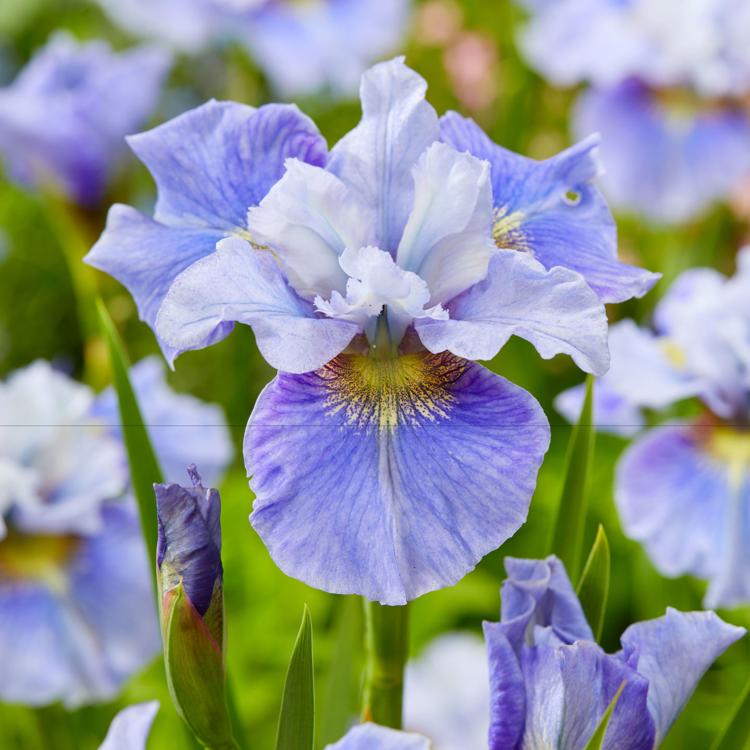 IrisLouisiana_Rhett_LongfieldGardens.jpg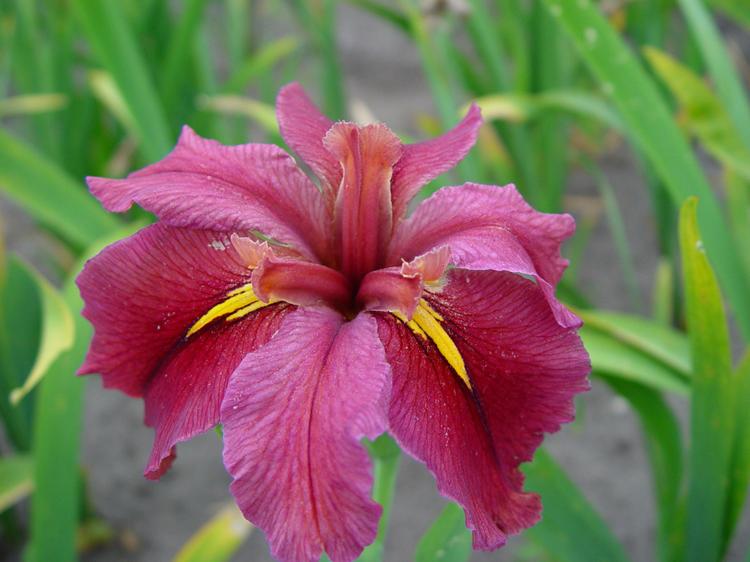 Be the first to know
Get local news delivered to your inbox!