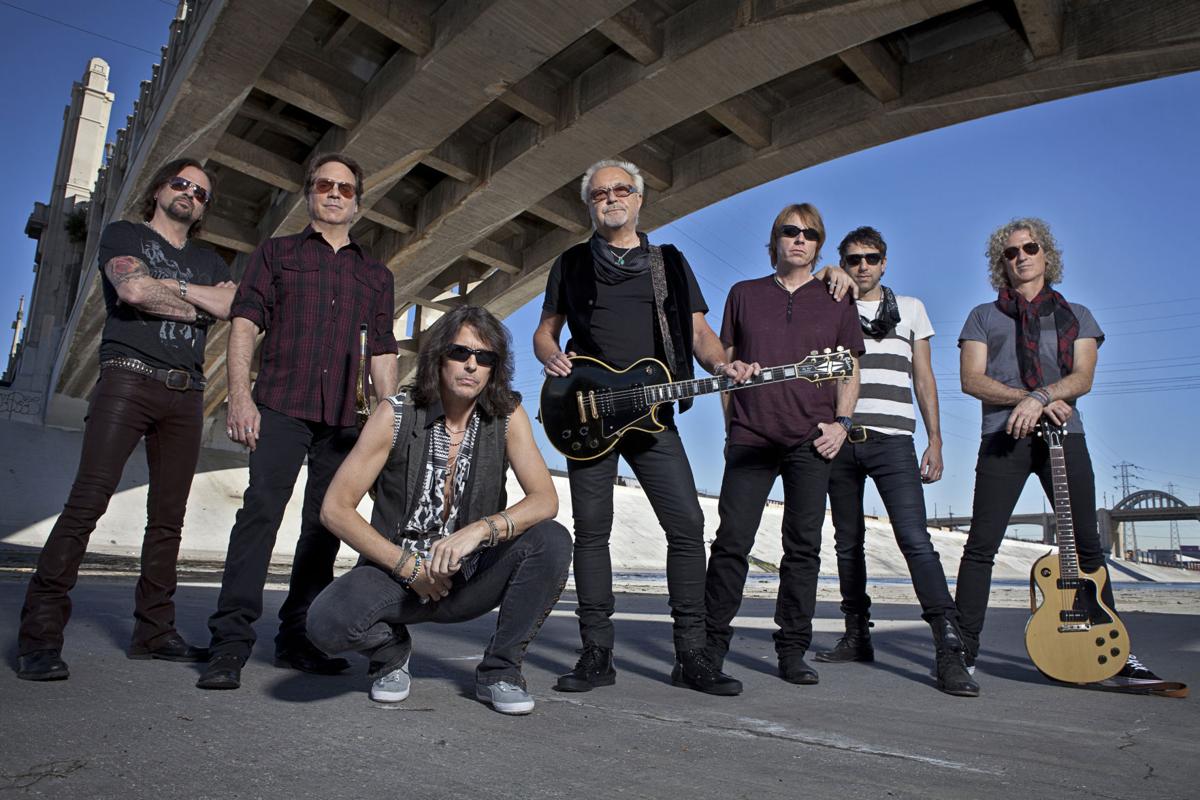 CEDAR FALLS — Foreigner songs are instantly recognizable by their guitar riffs, synth keys and distinct vocals.
But the songs are more than amplified guitars and hard rock sound. That's what the band members have been showing on an unplugged tour which stops in Cedar Falls at the Gallagher Bluedorn on Saturday. Foreigner will perform their catalog of hits acoustically. And they'll be just as recognizable, said band members.
"That's the beauty of doing songs like this — breaking it down to its basic elements," said Kelly Hansen, Foreigner lead singer. "If it can survive with just a basic guitar and piano arrangement then you really know it's a good song."
One of the world's best-selling bands of all time, Foreigner has produced 10 multi-platinum albums and 16 Top 30 hits, including "I Want To Know What Love Is," which topped the charts in the U.S. and around the world.
The Cedar Falls High School choir will perform that song with the band, said Blake Argotsinger, Gallagher Bluedorn associate marketing manager. Foreigner will also donate $500 to the choir for appearing. Proceeds from Foreigner albums sold at the concert will go toward the Grammy Foundation to help fund music and art education in schools.
Hansen said music and art education are important but are often the first to get cut in the face of tight budgets. Art education can be the first exposure to different cultures for many students.
"Being exposed to the arts, an opera, Shakespeare, is what broadens your view of the world," Hansen said.
"It makes a more tolerant, understanding person," he added. "I think that's something we need right now."
While the acoustic performance highlights the strength of the songs and the quality of songwriting, Hansen said it still puts a little more pressure on veteran performers.
"You're more exposed," he said. "The playing has to be much more precise."
Not that there's anything wrong with stacks of amplifiers and a big production, Hansen added.
"The lights and the smoke help us out," he said.
Stripped down, the songs will still be recognizable. Mick Jones, who founded Foreigner and composed "I Want To Know What Love Is," has created a catalog of songs known around the world, Hansen said.
"I see examples all the time where this band and music has woven itself into culture and peoples lives," he said. "As a singer, you couldn't ask for a better catalog of songs."
Next year marks the 40th anniversary of Foreigner's debut with their hit, fittingly titled, "Feels Like the First Time." Foreigner will mark the band's anniversary with a world tour.
Stay up-to-date on what's happening
Receive the latest in local entertainment news in your inbox weekly!