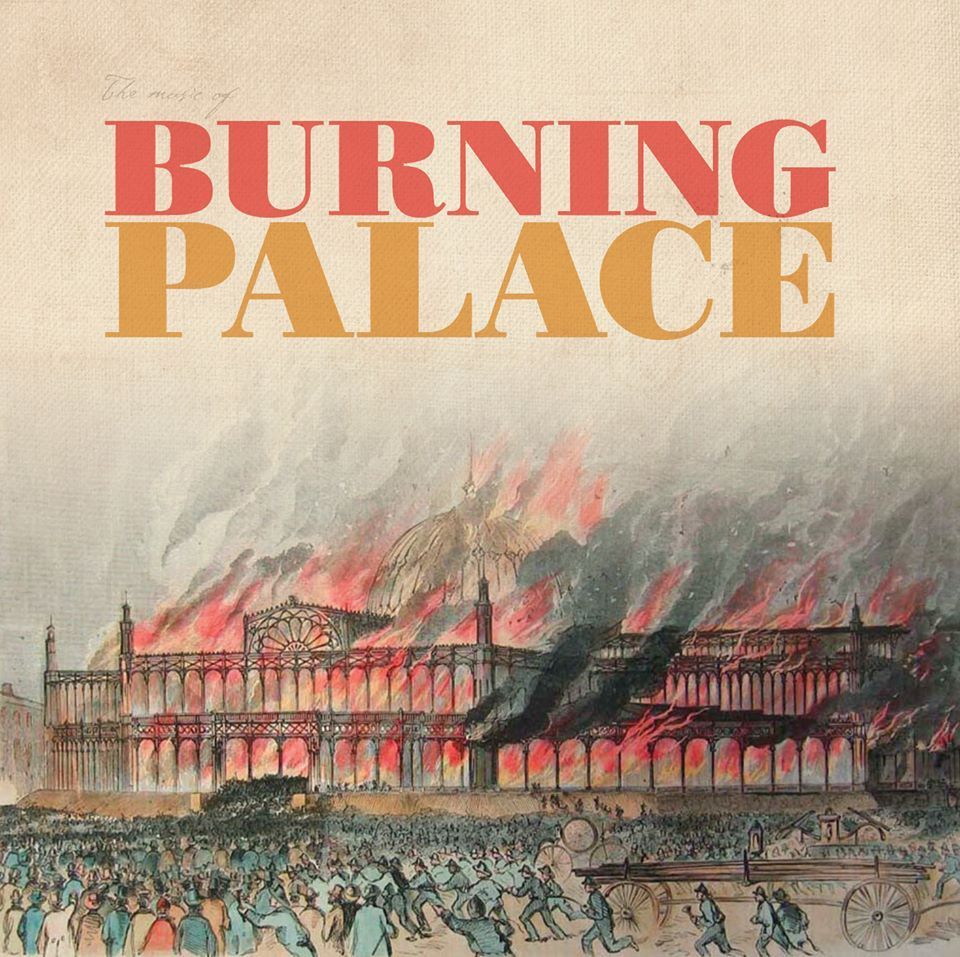 CEDAR FALLS | Burning Palace hasn't been performing out much lately. The four-piece art-rock group has been busy working in guitarist Matt Wilson's basement.
What was initially to be a four-song demo evolved into a complex, multi-layered work. Their goal was to create a recording of the band to give to music venues to help them book shows.
"If you want to play outside the area, you need something to show them what you sound like," Wilson said.
However, their first rough recordings through cheap microphones and amplifiers weren't up to the musicians' standards.
"It was just awful," Wilson said.
So they acquired better microphones, bought new pre-amplifiers and assembled better equipment for a better sound.
"We basically built our own studio in the basement," Wilson said.
After 18 months of recording and layering tracks, Burning Palace has a debut EP. The album will be available at a release party and concert at Octopus College Hill on Saturday.
"I think it exceeded our vision for it," Wilson said of the album.
The process of recording and building a studio was a learning experience, said Wilson. However, merging music with education is nothing new for most of the band members.
Group vocalist and bass player Alison Altstatt, who earned a doctorate degree in musicology from the University of Oregon, is an assistant professor of musicology and music history at the University of Northern Iowa. Ryan Haynes teaches music in Waterloo and is completing his doctorate in music from the University of Illinois Urbana-Champaign. Drummer Josh Hakanson is a graduate student studying jazz at UNI.
Their training is evident in the EP. Their sound is layered rock and roll with influences of jazz and European traditional styles. Haynes has been studying Balkan music and some of what he has learned is heard in some of the dissonant keyboard keys he plays on the album. The vocal styles are unique, ranging from a syncopated androgynous delivery in "The Bird's Eye" to a full, choral swell in the dreamy and psychedelic song "Dilligence."
The album features a horn section in "Witness to Fiction" with all of the parts played by Hakanson – who also plays flute on the jam track "Surprise and Surmise."
Now that the album is complete, Wilson said he hopes the group can get to perform more beginning midyear next year. He also wouldn't rule out more studio time for a full-length album.
"Now that we have the equipment, we know how to use it," he said.
Doors open for the show at 9 p.m. Burning Palace will be joined by Chrash, Tom Blaser and Ohio indie band Starving in the Belly of the Whale.
Stay up-to-date on what's happening
Receive the latest in local entertainment news in your inbox weekly!