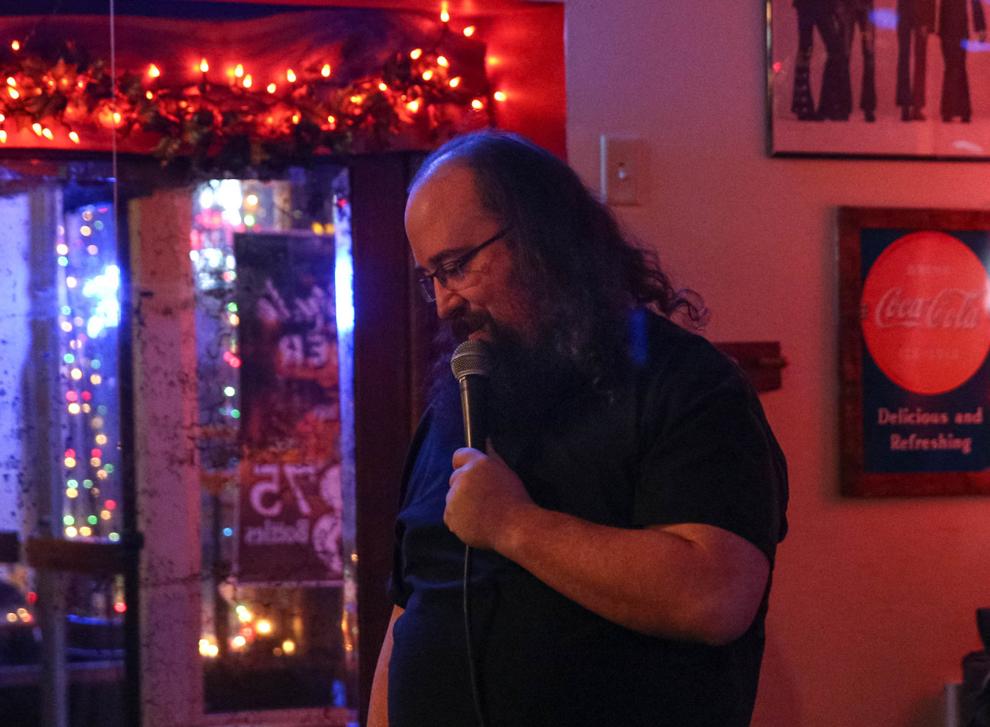 Three years ago Jake Peterson and Justin Paulsen launched their stand-up comedy show in North Iowa.
And since then, the men have performed their two-hour Wolfdogs Comedy feature show at more than 200 bars, breweries and other venues throughout the Midwest.
"It's been a slow build, but I think we've really covered some ground in a short amount of time," said Paulsen, of Mason City.
Peterson, a Mason City native who resides in Plymouth, took the plunge as a comedian about five years ago at a competition at Mall of America called "Funniest Person With a Day Job."
It was then he decided instead of driving 120 miles for five minutes, he'd reach out to local venues to establish a routine and get exposure.
Paulsen became friends with Peterson about two years later and decided to give comedy a try, too. The two did a show together in late 2016 in Plymouth and a partnership was formed.
Together, the men did about 15 stand-up comedy shows their first year, 40 the next year and more than 80 in 2019.
"Our goal is to hit 100 this year," Paulsen said.
Their hope when they started, which remains the same today, is to make a career out of comedy and create a stand-up comedy scene in North Iowa, so other comedians can do the same.
Being from North Iowa, about two hours from any comedy club, they've learned that means creating your own opportunities.
Peterson and Paulsen send thousands of emails a week to bars and venues all over the Midwest attempting to sell their show.
They also started a monthly open mic night that takes place the third Thursday of the each month at Lorados in Mason City about two years ago that's steadily attracted new comedic talent and garnered more attention.
"There's a handful of pretty funny people that are trying comedy because it's an option now," Peterson said.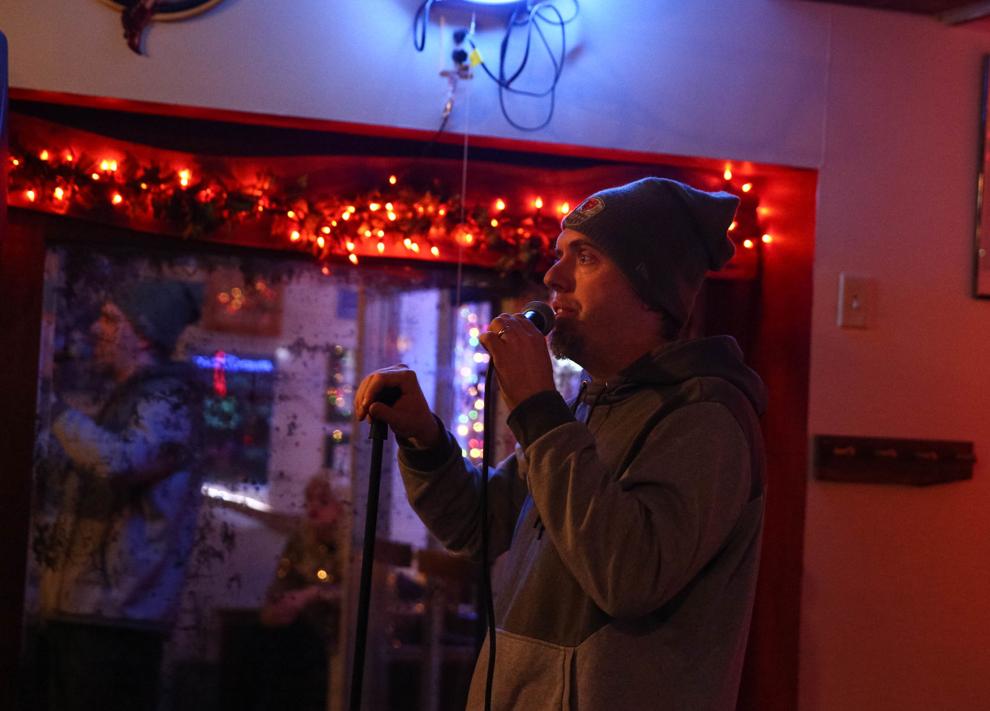 But for most local comedians, the open mic night is their one chance a month to perform.
It's for that reason, Paulsen and Peterson have organized their first North Iowa Comedy Festival on Feb. 22 at the Surf District Rock 'n' Roll Grill in Clear Lake.
The festival, which is already sold out, will feature "a full evening of entertainment" and showcase the comedic talents of Peterson, Paulsen, Jason Clemens, Dillon Meek, Oliver Schmitz, Kelly J. Allday, David William, Timmay Hayworth and Matthew Douglas.
Peterson said the evening's comedy will be "pretty adult-themed," but there is a range from clean to adult humor.
"That's the cool thing with comedy, especially featuring 10 different comics is everybody's kind of going to have their own take on things," Paulsen said. "Where one comic might not be your cup of tea, another one might make you laugh so hard you can't even breathe. That's the cool thing about it, it's all subjective."
Josh Alton, an athlete-turned-comedian originally from the Des Moines area, will headline the event. He's a national touring comedian.
"We're excited to be able to bring that to North Iowa," Paulsen said. "If this goes really well, then next year we'll hopefully do bigger and better and we'll just keep going with it."
For more information about Wolfdogs Comedy and the comedians, visit its Facebook page.
Reach Reporter Ashley Stewart at 641-421-0533. Follow her on Twitter at GGastewart.