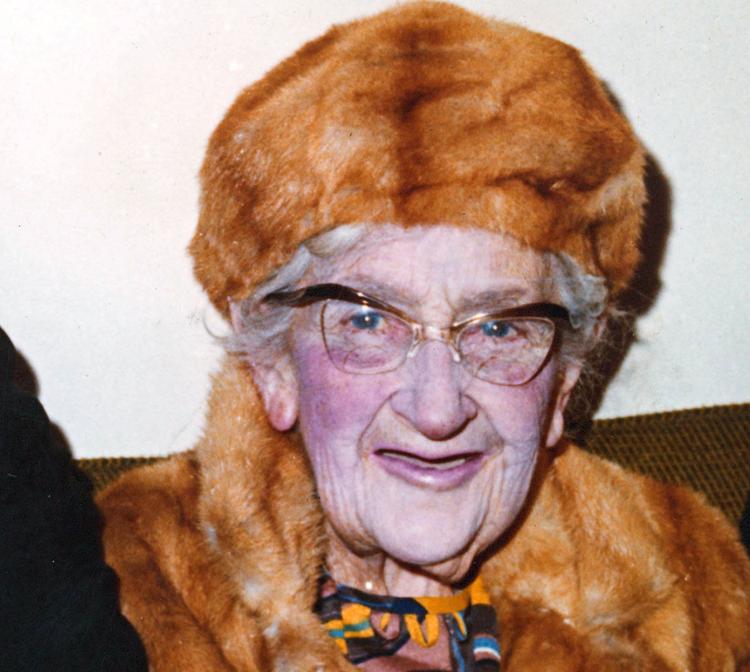 October 2020 is the 100th anniversary of mystery writer Agatha Christie's first novel, "The Mysterious Affair at Styles."
Though it's not one of her best, "Styles" introduces the Belgian ex-cop who will become one of the most popular characters in all of detective fiction, Hercule Poirot, who is persnickety, droll and fully formed right off the bat. The post-World War I setting launches what will amount to a history of 20th-century England over the course of about 80 books. And although her writing would improve, Christie immediately wins a bet with her sister that she could do better than the mysteries they were reading.
Christie died in 1976 but remains a publishing powerhouse.
There's something to be said for each of her books, but if you don't have the time to plow through all 80, here's what you need to know about why we still love her.
Her work holds up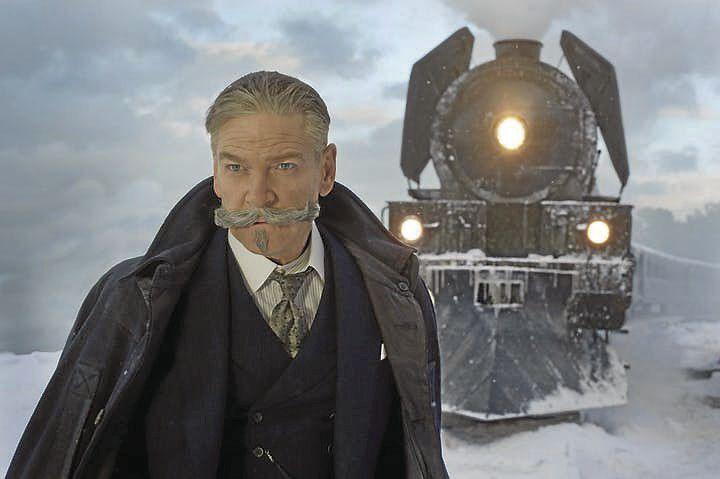 If you want the best of Christie, dive into "The A.B.C. Murders," "Murder on the Orient Express" and "The Murder of Roger Ackroyd," all with Poirot. The best of wily, small-town Miss Marple includes "A Murder Is Announced," "Murder at the Vicarage" and "The Moving Finger." And don't miss Christie's droll self-portrait, Ariadne Oliver, a writer who helps Poirot solve murders in "Mrs. McGinty's Dead." When in doubt, grab a book from the 1930s, a time when she could do little wrong, but skip the '60s, when she tried to be groovy.
She's funny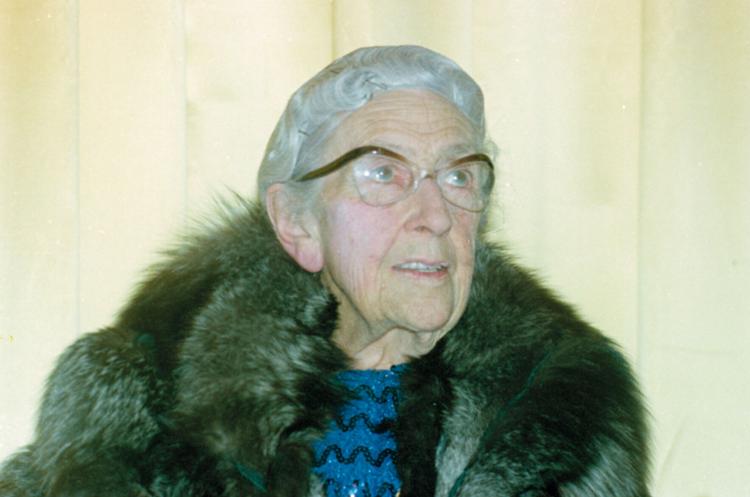 Christie scowls in virtually every photo, which might explain why she isn't known for her humor, but she's often hilarious. Her mystery writer Oliver not only eats apples in the bathtub (so did Christie) but she's an amusing idiot savant who never stops complaining about the foreign detective she wishes she had never created. Both Poirot and Marple are funny in different ways, and Christie characters often toss off observations such as this, from "The Man in the Brown Suit": "Everyone on a ship is always getting engaged. There's nothing else to do."
She's a mystery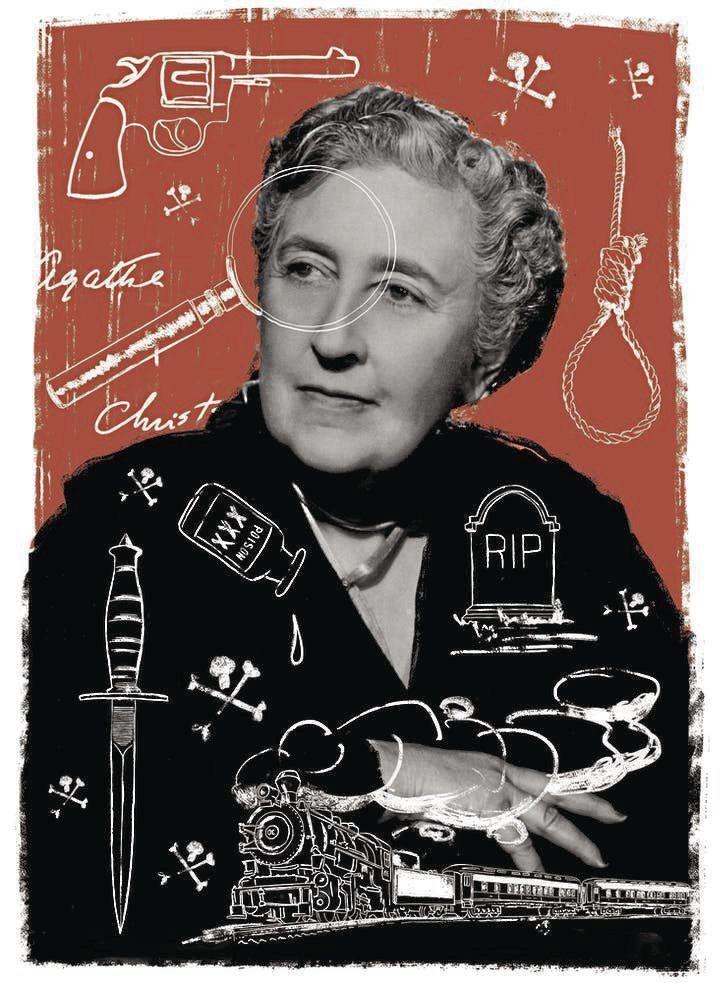 Maybe it's no surprise that the writer of the world's longest-running play, "The Mousetrap," knew from drama.
In 1926, after her first husband left her for his secretary, the celebrity author vanished for 11 days. Eventually, it was discovered she had checked into a spa under the secretary's name, but Christie remained mum about the details.
A speculative movie was made after her death, starring Vanessa Redgrave as the writer and Dustin Hoffman as a fictitious detective. There's also at least one play about the vanishing; Susan Soon He Stanton's "Seek" sent the novelist (portrayed by Twin Cities actor Christina Baldwin in a 2016 reading at the Playwrights' Center) to Hawaii for a steamy affair on a pineapple plantation.
From page to screen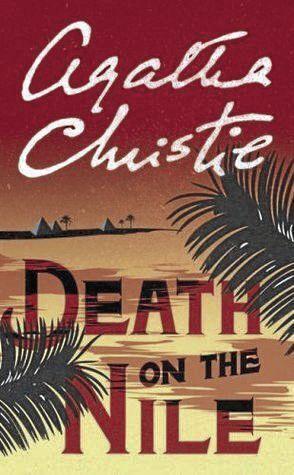 In movies and TV, Christie is the gift that keeps on murdering. "Death on the Nile," from director/actor Kenneth Branagh, was set to open this month but shifted to December. A witty earlier version of it featured Peter Ustinov as Poirot, a role he also played in "Evil Under the Sun."
The splashiest Christie movie is "Murder on the Orient Express," which won Ingrid Bergman an Oscar and is superior in every detail to Branagh's 2017 remake. "Witness for the Prosecution," a clever 1957 thriller starring Charles Laughton and Marlene Dietrich, is scheduled for a Ben Affleck remake.
PBS really loves Christie, with TV movies such as a recent "And Then Were None" and the "Masterpiece Mystery" series that featured both Poirot and Miss Marple.
Race, class and sexuality
Because her main detectives barely age over the course of 50 years, Christie's novels seem timeless, but besides twisty plots and vivid characters, they also reflect the society she lived in. Early novels reveal the racism of a woman who grew up sheltered in the late 19th and early 20th centuries, but Christie traveled extensively, which helped her escape that provincialism. While she remained rooted in England's class structure, her views on race broadened considerably.
As early as 1950, when homosexuality was still criminalized in the United Kingdom, her "A Murder Is Announced" includes a sympathetic female couple. (As for confirmed bachelor Poirot and his assistant, Captain Hastings, who describes young men as "exquisite" and deserts his wife to move in with Poirot for an entire year: Please discuss.)
Ripped from the headlines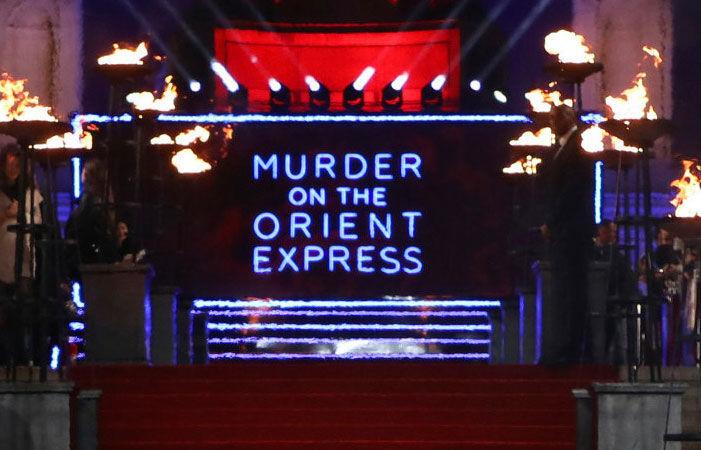 Christie often borrows from history. Most famously, "Orient Express" takes place in the aftermath of a daring kidnapping based on the murder of the baby of Charles and Anne Morrow Lindbergh. An actual tragedy in the life of "Laura" actor Gene Tierney inspired "The Mirror Crack'd." The social experiments of Stanley Milgram, which investigated our willingness to inflict pain on strangers, inform her 1950s books.
Sense of an ending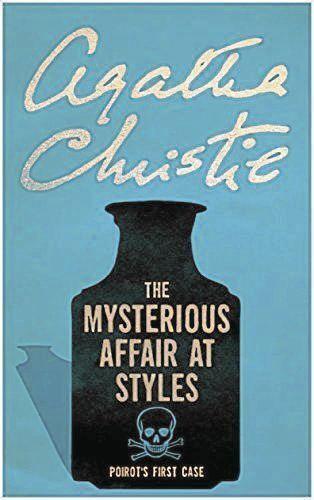 Christie was way ahead of M. Night Shyamalan in her ability to spring surprises.
Without spoiling specific titles, her innovations include one where a child did it, one where everybody colluded, one where the cop did it and one where the narrator confessed but turned out to be wrong.
Her controversial "The Murder of Roger Ackroyd" came early in her career but has both her best twist and best final line.
Fear the manor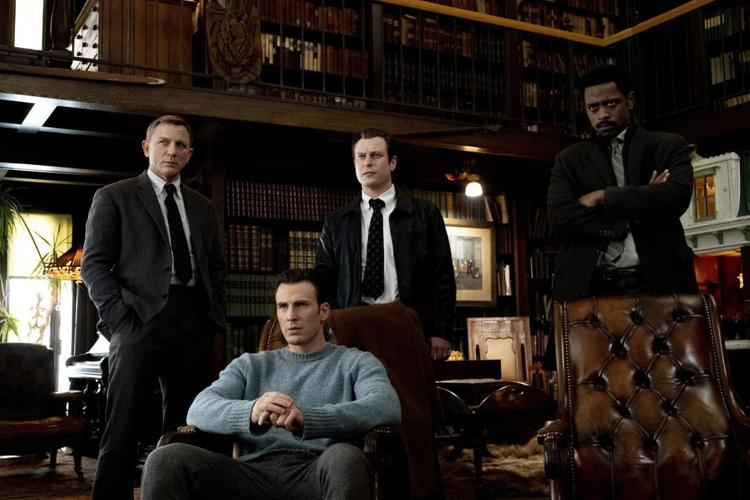 Last year's hit "Knives Out" saluted Christie's trademark: assembling a cast of suspicious types in a grand house and bumping them off, one by one. Meanwhile, like "Downton Abbey," Christie's books chart the period in which those homes were falling into ruin because their owners couldn't afford the taxes or the servants required to keep them up. Eventually, many became hotels or schools — which also became the setting for Christie murders.
Female sleuths on the case in these 9 mysteries:
Satisfy your inner sleuth with these mystery novels with female detective protagonists.
'Y is For Yesterday' by Sue Grafton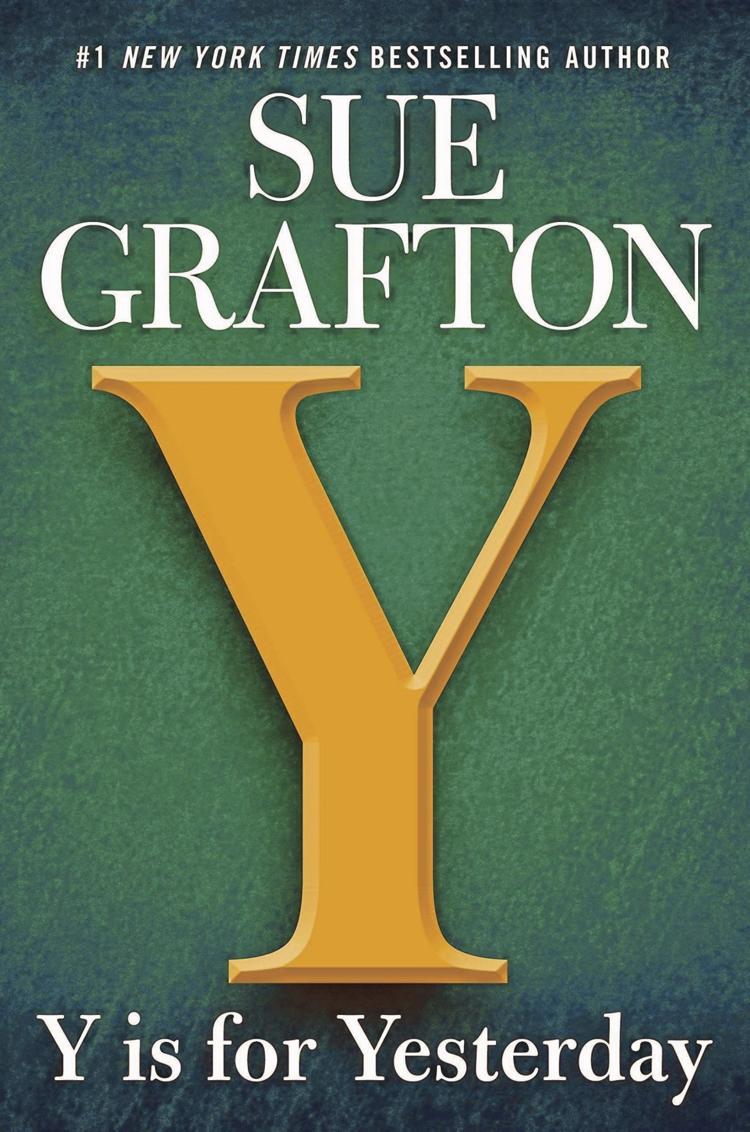 Back in 1979, four teenage boys sexually assaulted a 14-year-old classmate and filmed the attack. The tape goes missing, and it is soon discovered that the thief has been murdered. In 1989, one of the perpetrators, Fritz McCabe, receives a copy of the missing tape with a ransom demand, and he hires PI Kinsey Millhone. Watch Kinsey work her magic in this final installment of the Alphabet Series. Sadly, Grafton died before she could complete an entry for Z.
'Vanishing Girls' by Lisa Regan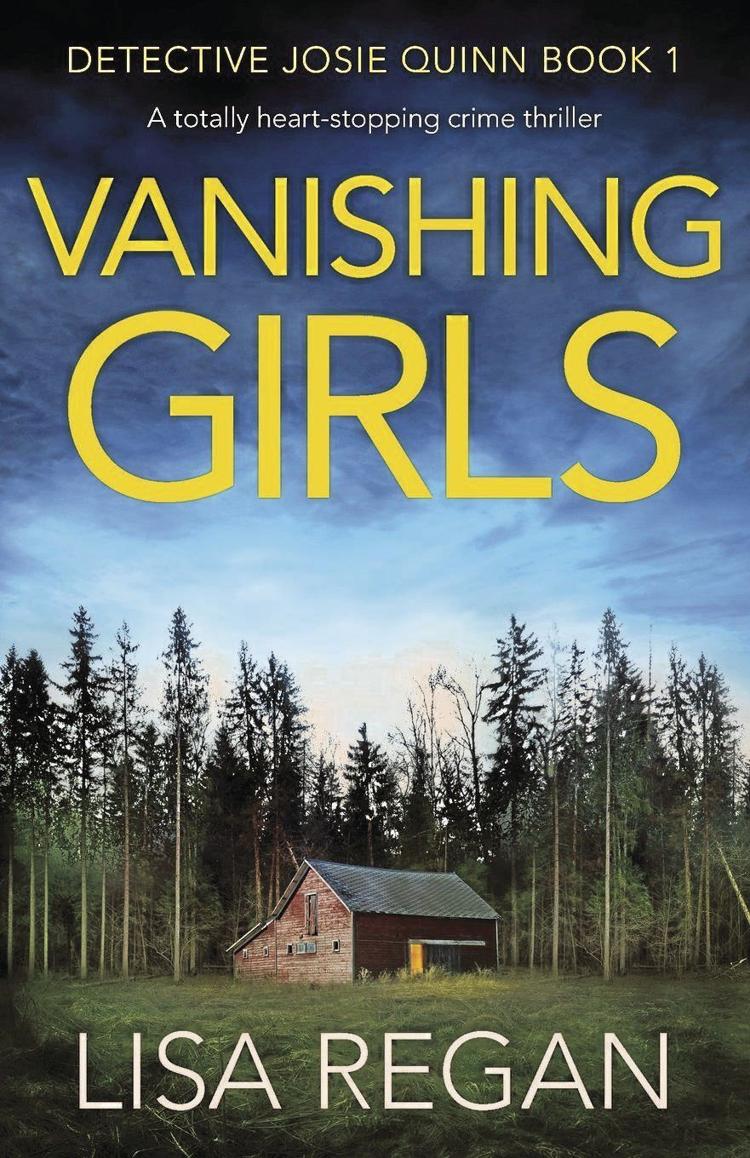 Seventeen-year-old Isabelle has gone missing from a small town in Pennsylvania. Detective Josie Quinn is currently suspended from her job and is warned to stay away from the investigation by the chief, but she can't help but start digging into the case. And the deeper she digs, the more complicated the case becomes. It turns out Isabelle isn't the only missing girl, and as the victims come to light, so too does the terrifying nature of the perpetrator. Follow the determined Detective Quinn as she pushes past obstacles to learn the truth in this action-packed beginning to a new crime thriller series.
'The Girl Who Kicked the Hornet's Nest' by Stieg Larsson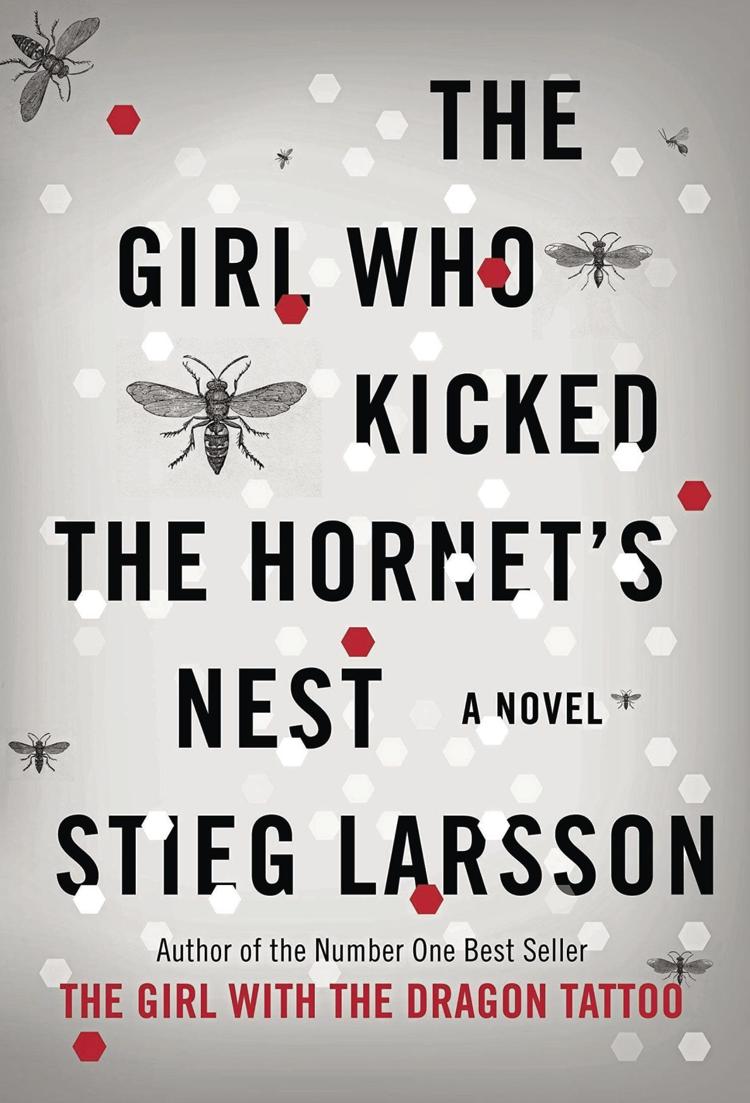 As detective Lisbeth Salander lies in critical condition with a bullet wound in her head, she knows she'll soon have to stand trial for three murders and somehow prove her innocence. She'll work with her friend and journalist Mikael Blomkvist to make those in authority accountable for their crimes. She'll also have to go rogue to get to the core of the corrupt government institutions and authorities, and to finally plot revenge against the man who tried to kill her. Will justice be served?
'Strong as Steel' by Jon Land
Fifth-generation Texas Ranger Caitlin Strong finds herself on the trail of the same missing cargo of a freight train that her father had been investigating in the '90s, when skeletal remains are found near an excavation site in the Texas desert. She soon learns that she must also deal with the aftermath of a massacre that claimed the lives of all the workers at a private intelligence company. The cases are connected by a long-buried secret, one that men have died to protect. Caitlin knows she must be as strong as steel to solve this bloody and complicated mystery. Look for Land's next installment in the series, "Strong from the Heart."
'Derailed' by Mary Keliikoa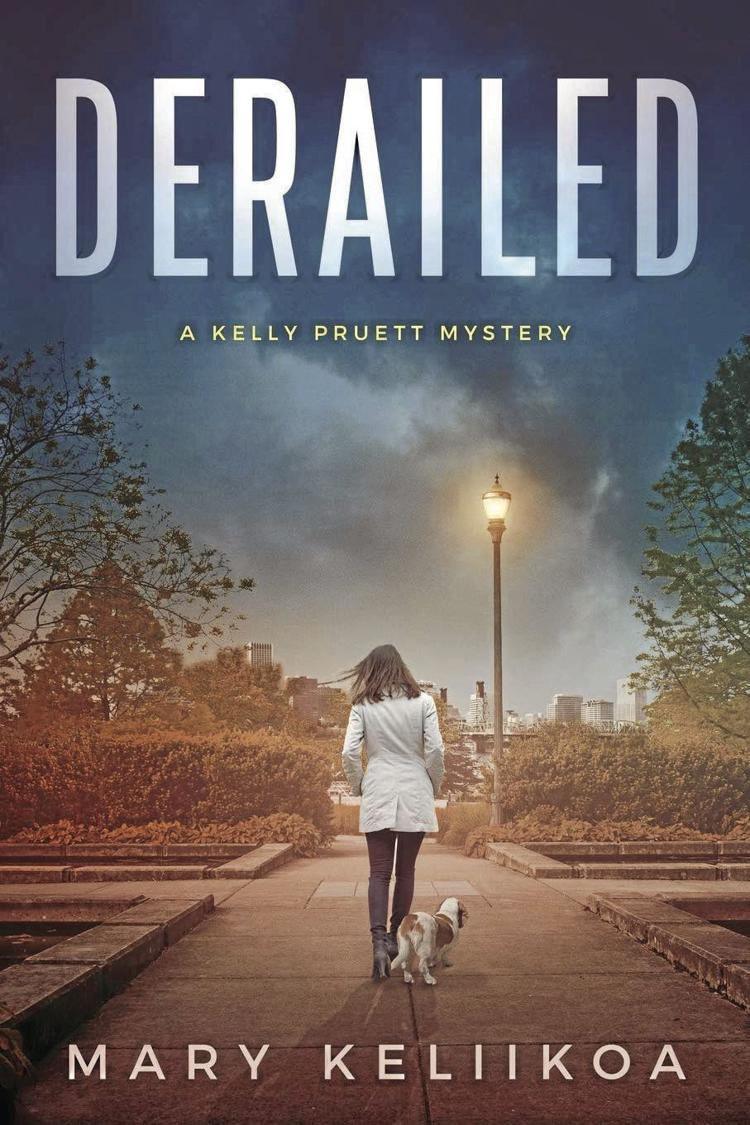 When her late detective father leaves Kelly Pruett a letter including a clue for an unsolved case of a young woman's death by train, she is determined to see the case to its end. While Kelly juggles taking care of her deaf daughter and dealing with a complicated family and a controlling ex, she discovers layers to this mystery that reveal a murder and a double life.
'Hide Away' by Jason Pinter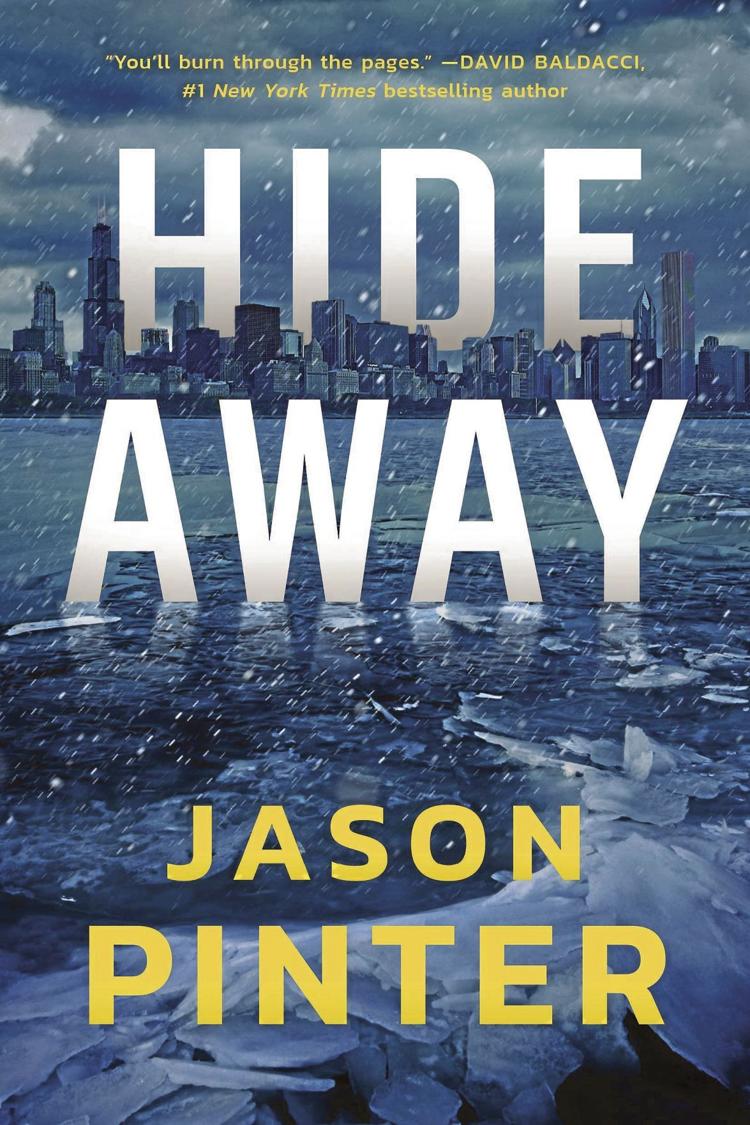 Rachel Marin — ordinary single mother and fierce vigilante — is forced to adopt an alias and move to a small town in Illinois to protect her children. Local detectives believe that the death of the local mayor was a suicide, but Rachel is convinced otherwise.
'Collision of Lies' by Tom Threadgill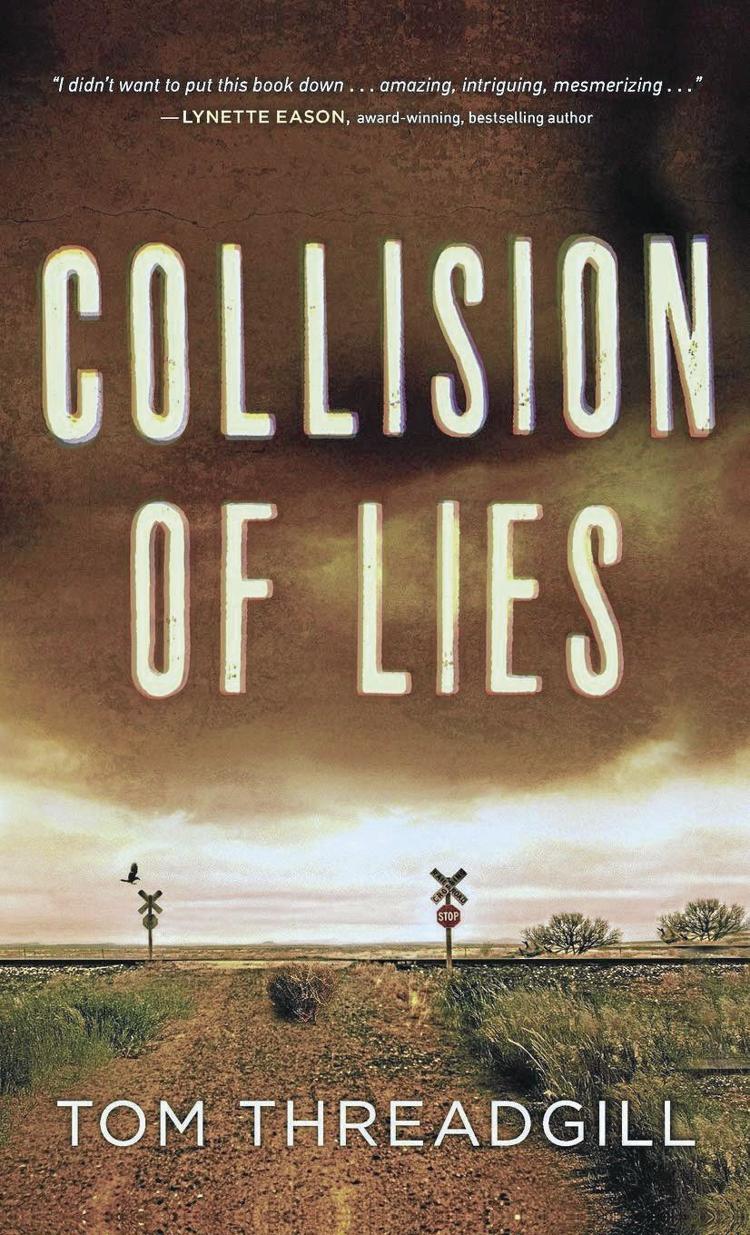 Three years ago, dozens of parents lost their children to a devastating school bus accident. One set of parents believes that they have received a text from their son, who was supposed to have been a victim of the accident. They hire San Antonio police detective Amara Alvarez to investigate. If it's true that the boy is still alive, everything law enforcement believes about the accident has been a lie, and Amara must do everything in her power to uncover the truth and reunite the family.
'Never Tell' by Lisa Gardner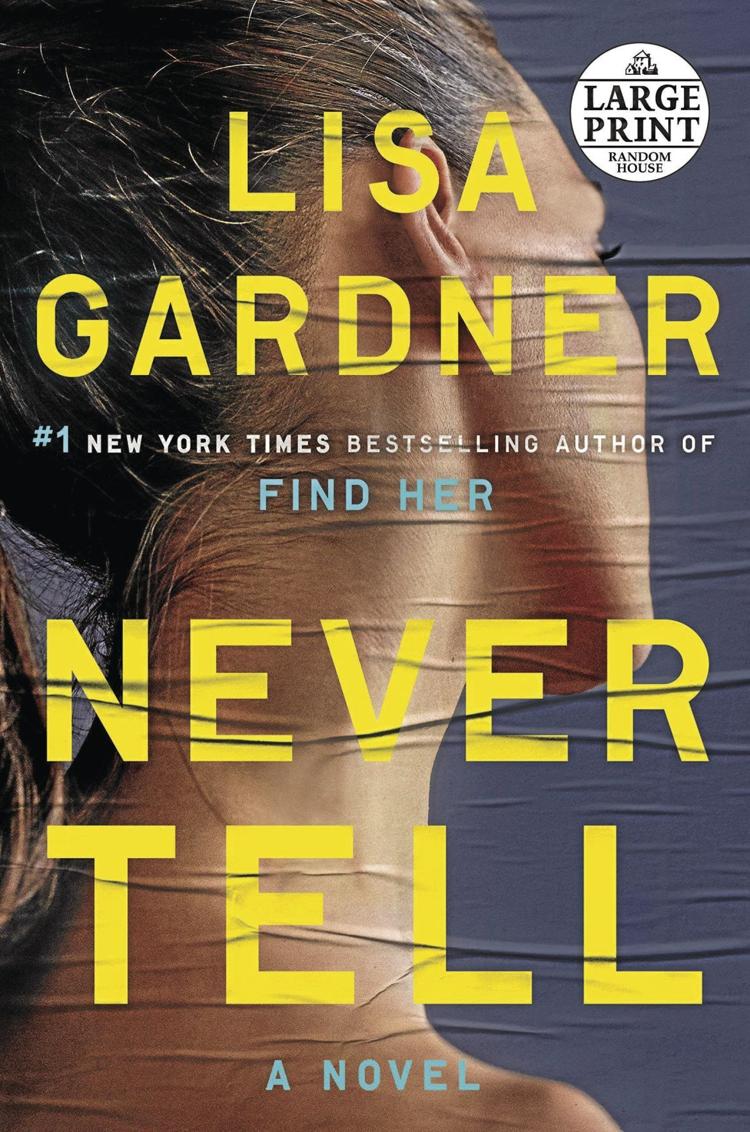 Evie Carter, pregnant wife of Conrad Carter, has shot her husband three times in his home office — and shot his computer 12 times. D.D. Warren, a police officer who isn't afraid to allow civilians to help her solve her cases, is called to the scene. Meanwhile, Flora Dane, an abduction victim, recognizes Conrad as one of her captor's contacts. As D.D. and Flora work together to get to the bottom of this strange web of violence, the truth seems to get more and more elusive.
'A Shadow Falls' by Andreas Pfluger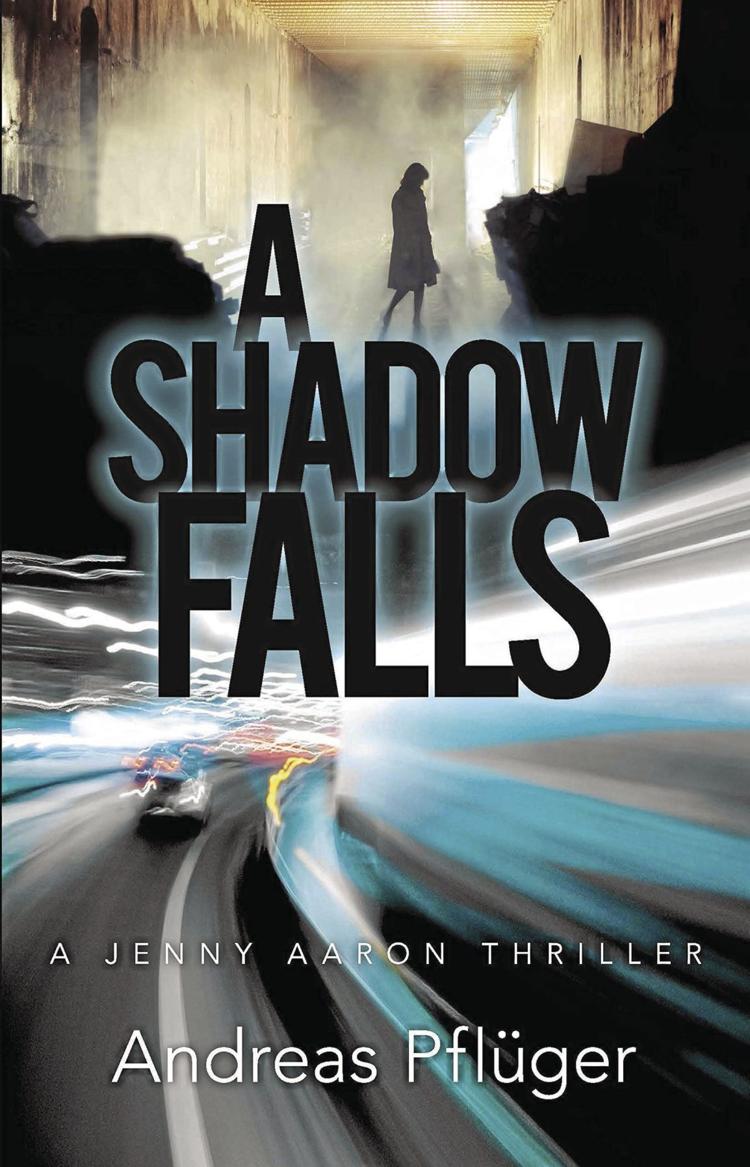 Jenny Aaron, star member of an elite team charged with tracking Germany's most dangerous criminals, was shot in the head five years ago, leaving her irreversibly blind. But that didn't stop Jenny from learning new skills to navigate her way through the darkness, and exact vengeance on the psychopath who fired the shot, Ludger Holm. Now, Holm is dead (or is he?) and has left her a legacy of $2 billion (but why?). Although she knows that it's a trap, Jenny knows she must play Holm's deadly game to the bitter end to find closure.
Stay up-to-date on what's happening
Receive the latest in local entertainment news in your inbox weekly!