Local
alert featured top story
Creature comforts: P.E.T.P.A.L.S. volunteers, therapy pets bring joy to area residents
CEDAR FALLS — Bella is a friendly little soul.
Tail swishing, the 5-year-old Cavachon bustles down a hallway at NewAldaya Lifescapes, following her owner Peg Broadie of Cedar Falls from room to room. At each stop, Broadie asks, "Can I put her in your lap?" Most residents nod, accepting Bella into their arms, cuddling and crooning to the small dog.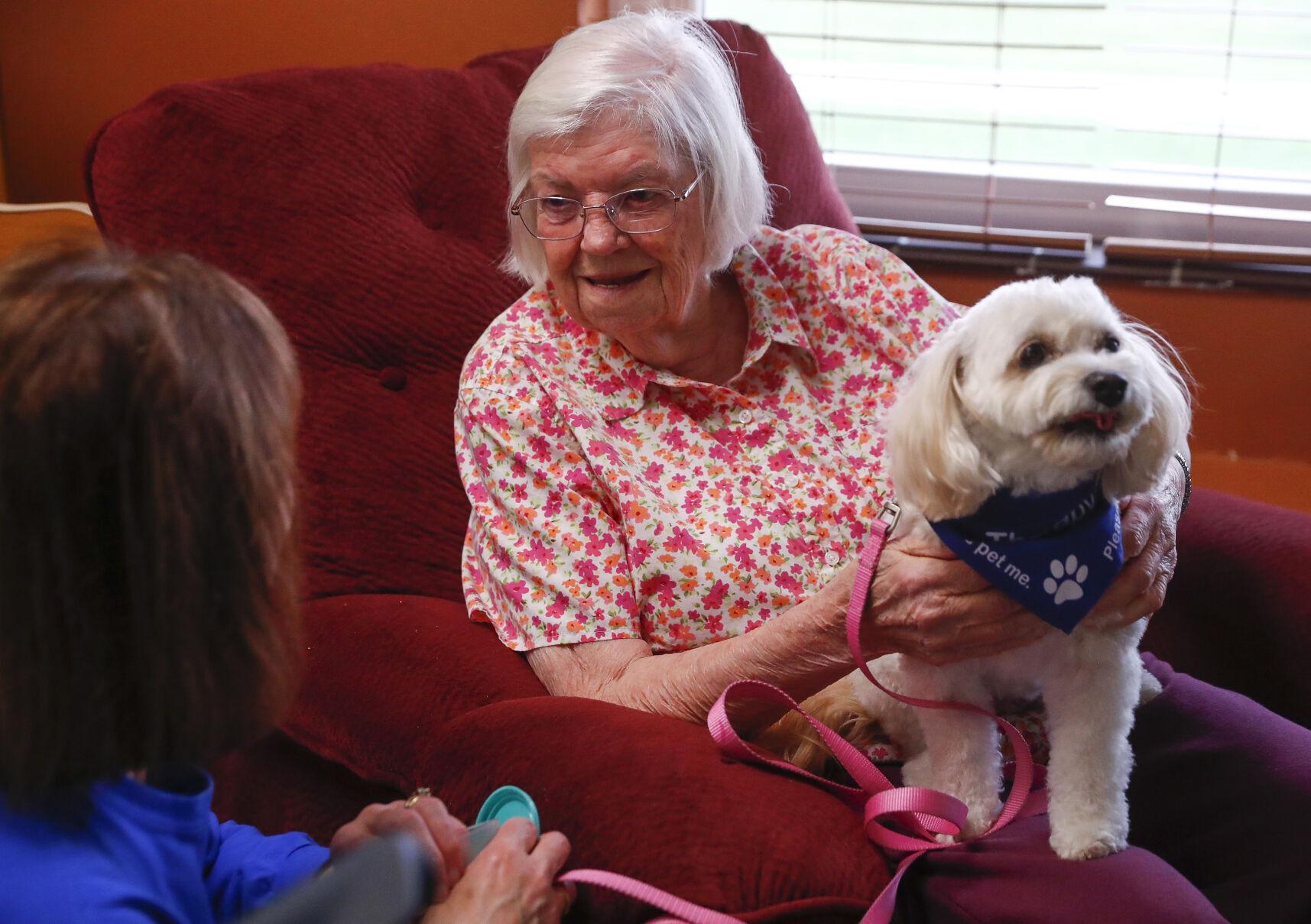 Faces wreathed in smiles, residents stroke Bella's soft cream-and-apricot fur and scratch her ears.
"She's not an overly energetic dog, very patient and tolerant. A Cavachon is part King Charles Cavalier Spaniel and bichon frise, so she weighs only about 12 or 14 pounds. That's a nice lap size," said Broadie.
"I think I get more out of it than she does," the registered nurse continued, smiling. "I feel strongly about people dealing with isolation and loss, and when you got into a care center like this and you see how much therapeutic touch can mean when you're petting a dog, that touches my heart."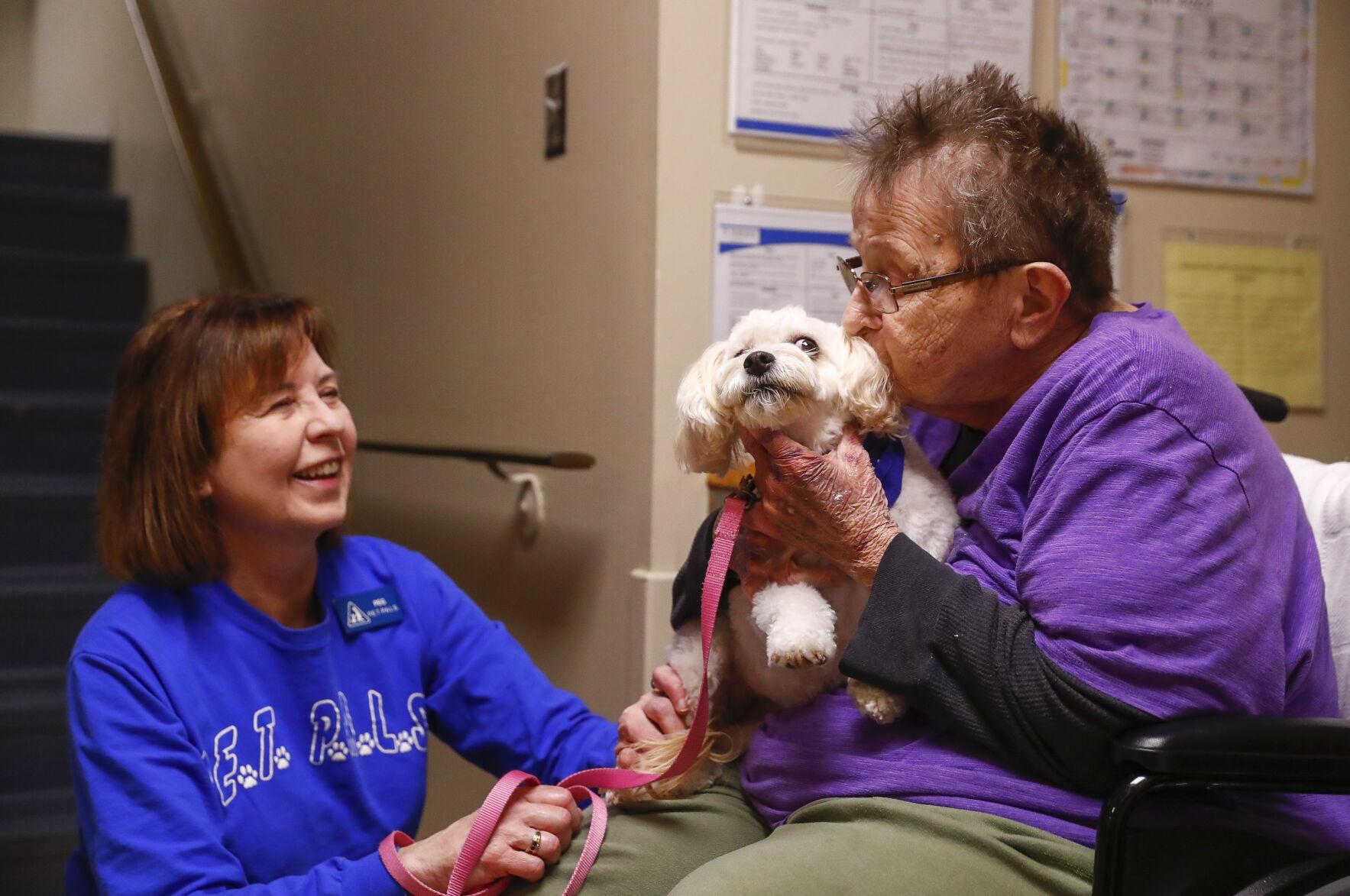 Bella gets rewarded with a Honey Nut Cheerio from each of her new friends. Together, Bella and Broadie visit NewAldaya memory care residents twice a month as members of P.E.T.P.A.L.S., an all-volunteer organization that provides animal-assisted therapy and activities throughout the Cedar Valley. Broadie serves as secretary for the group, which will celebrate its 40th anniversary in June.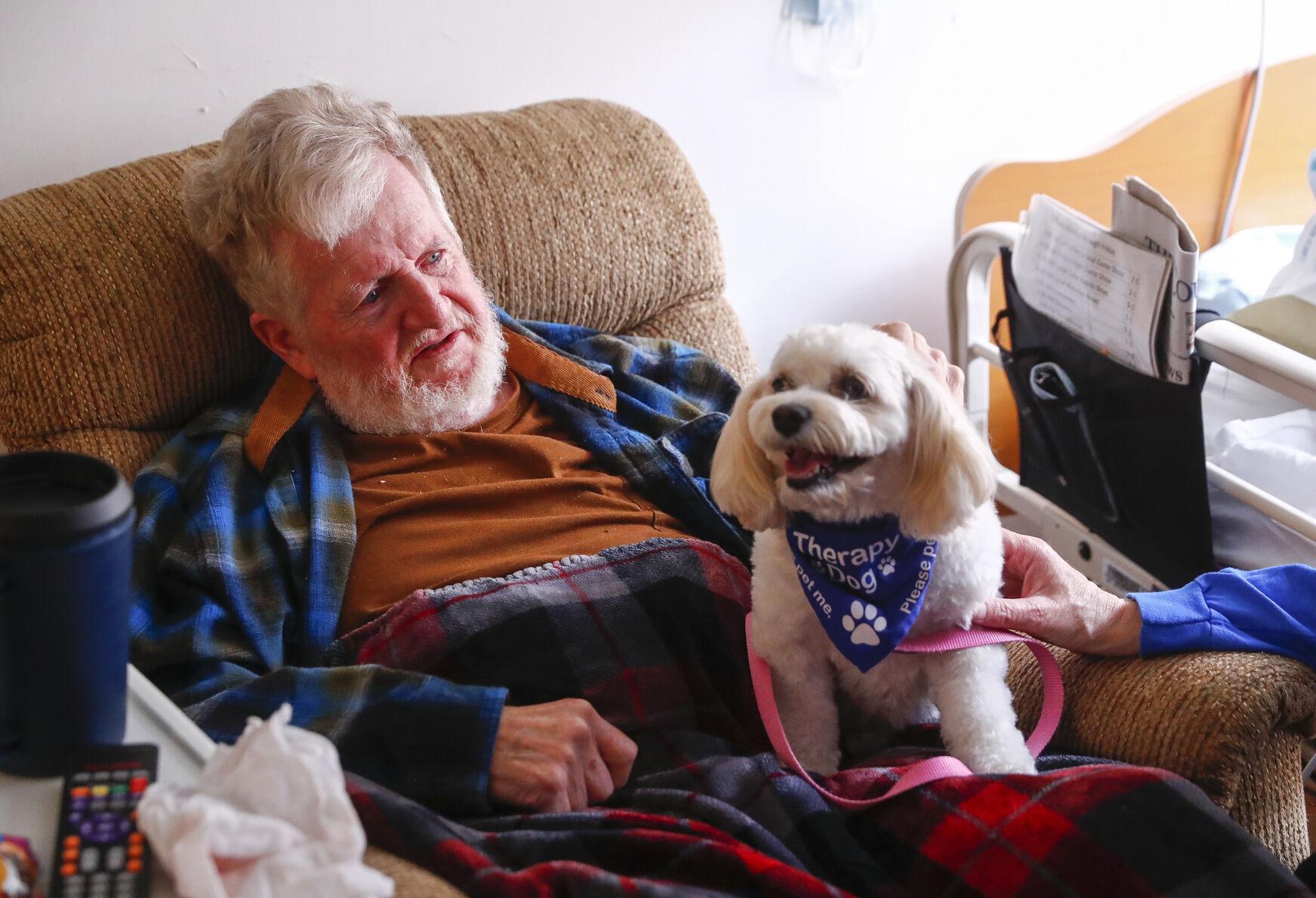 The group's name is an acronym combining two titles, "Pets in Education and Therapy" and "People and Animals in Life Sharing." Trained volunteers use their own temperament-tested pets as therapy-givers at dozens of public and private care facilities, hospitals, colleges, preschools, adult day care centers, libraries and any other location where they can do the best good. They log 10,000 or more hours annually. Pets are screened for health, temperament and suitability as a "therapy" animal.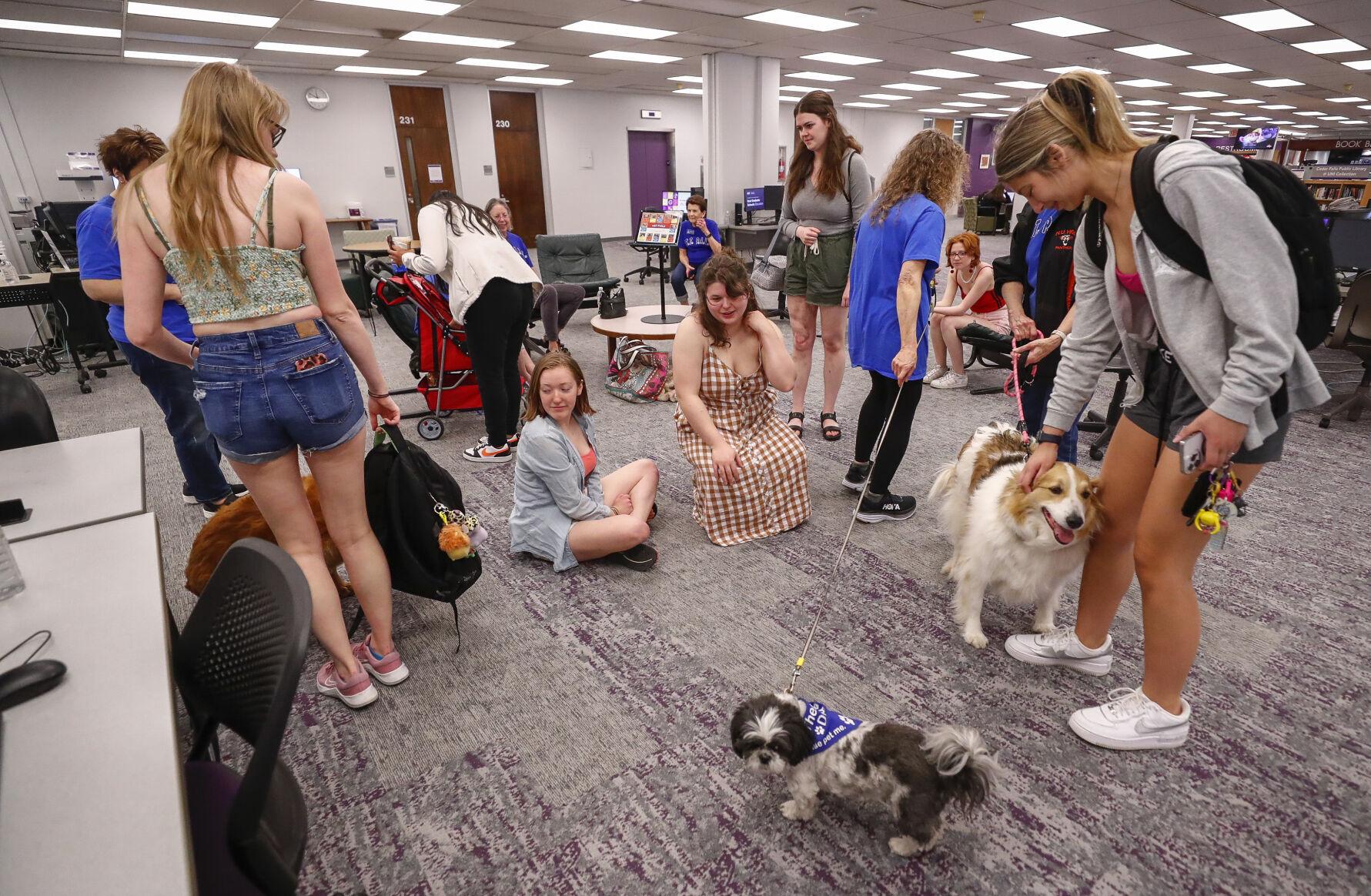 In recent weeks, dogs, cats and other critters, including fish and a turtle, have brought comfort and happiness at de-stress events for University of Northern Iowa and Allen College students struggling through final exams, in addition to making regular visits at care facilities.
Everyone is excited when Daisy, a three-legged golden retriever arrives with her owner Sue Schoon at North Star Community Services Canterbury Center. The Waterloo adult day care center provides services for people living with an acquired traumatic brain injury.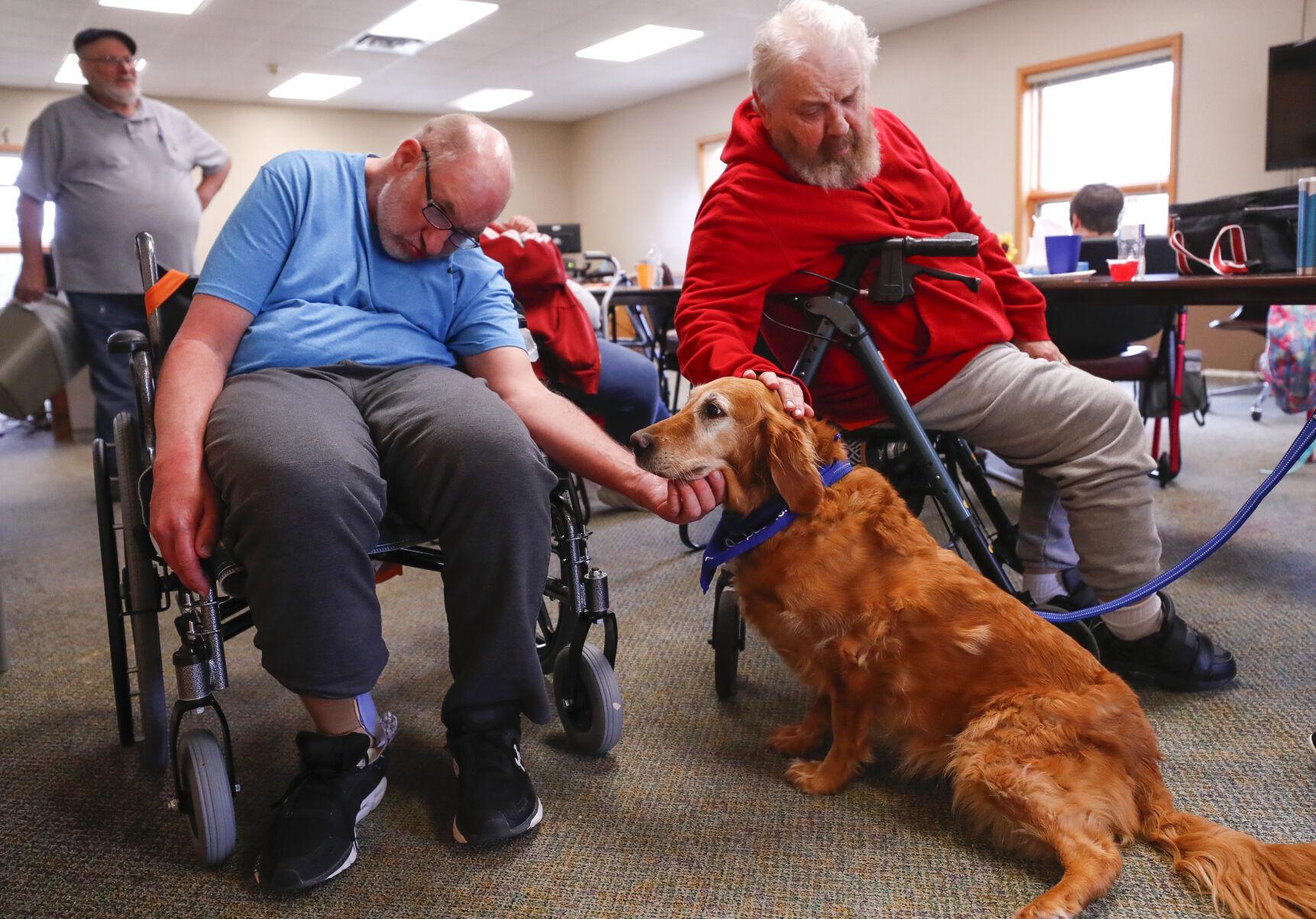 Like most goldens, Daisy is happy to accept pats from everyone. "They love Daisy," said Schoon, who is "fairly new" to P.E.T.P.A.L.S. and appreciates the interaction and affection between humans and pets.
"P.E.T.P.A.L.S. has had an impact in the Cedar Valley," agreed Christine Hess, board member and volunteer who works for the Alzheimer's Association. Animals can help reduce depression, loneliness and anxiety and bring back happy associations with pets for people diagnosed with dementia or Alzheimer's, for example.
Her black Labrador retriever mix Zelda, a rescue, looks forward to monthly visits at Bickford Cottage in Cedar Falls.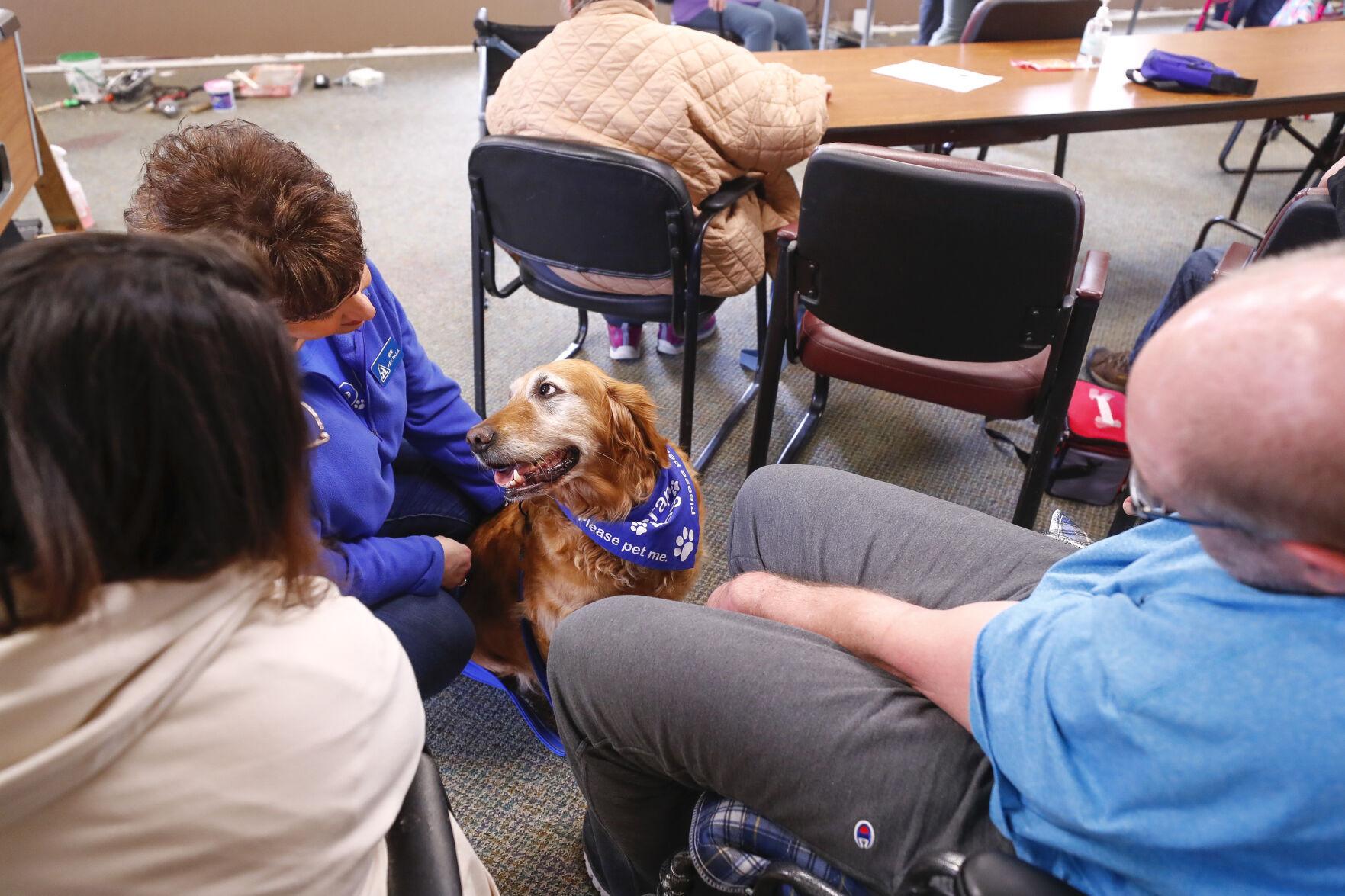 "From the moment we got her, she's enjoyed people. She likes the attention. When we go to Bickford, she knows the route and gets to the door, her tail wagging like crazy. She greets every person and knows exactly how to position herself to get her favorite scratches," Hess said, laughing.
There's nothing like the feeling both Broadie and Hess get when a care facility resident, particularly someone who may be despondent or is nonverbal, reacts to a therapy animal.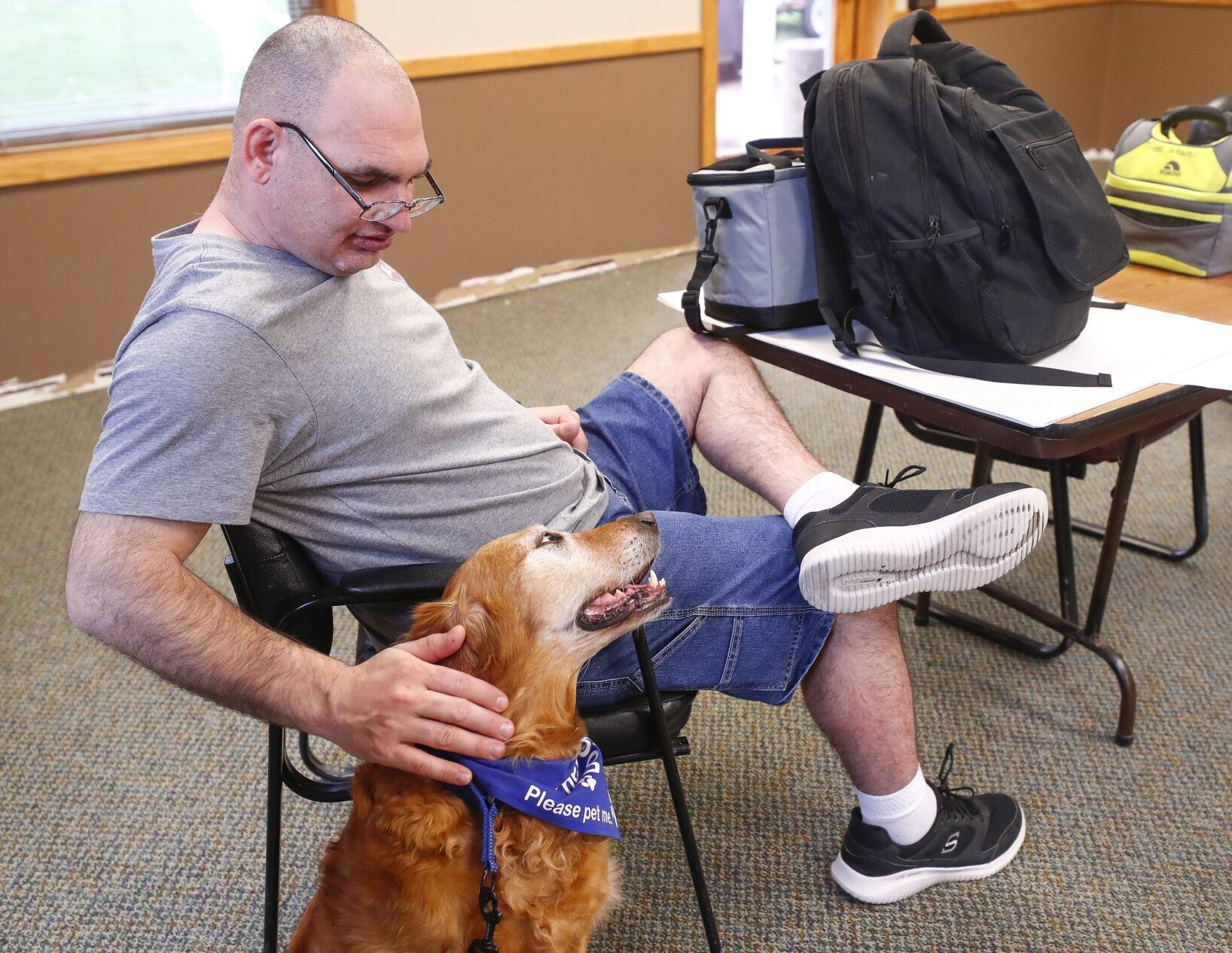 "I recall one lady who was in decline and her support team said she'd always been a dog person, but they weren't sure how much she would interact," said Broadie, a board member who has belonged to P.E.T.P.A.L.S. for 36 years. "I placed Bella in the crook of her arm, and she opened her eyes and tried to sit up and look at Bella. They told me that was the most active she had been in two weeks.
"To see how Bella touched someone's life, how she brought a little joy, that just fills my soul," she said.
Linda Nebbe of Cedar Falls founded P.E.T.P.A.L.S. 40 years ago in cooperation with the Cedar Bend Humane Society.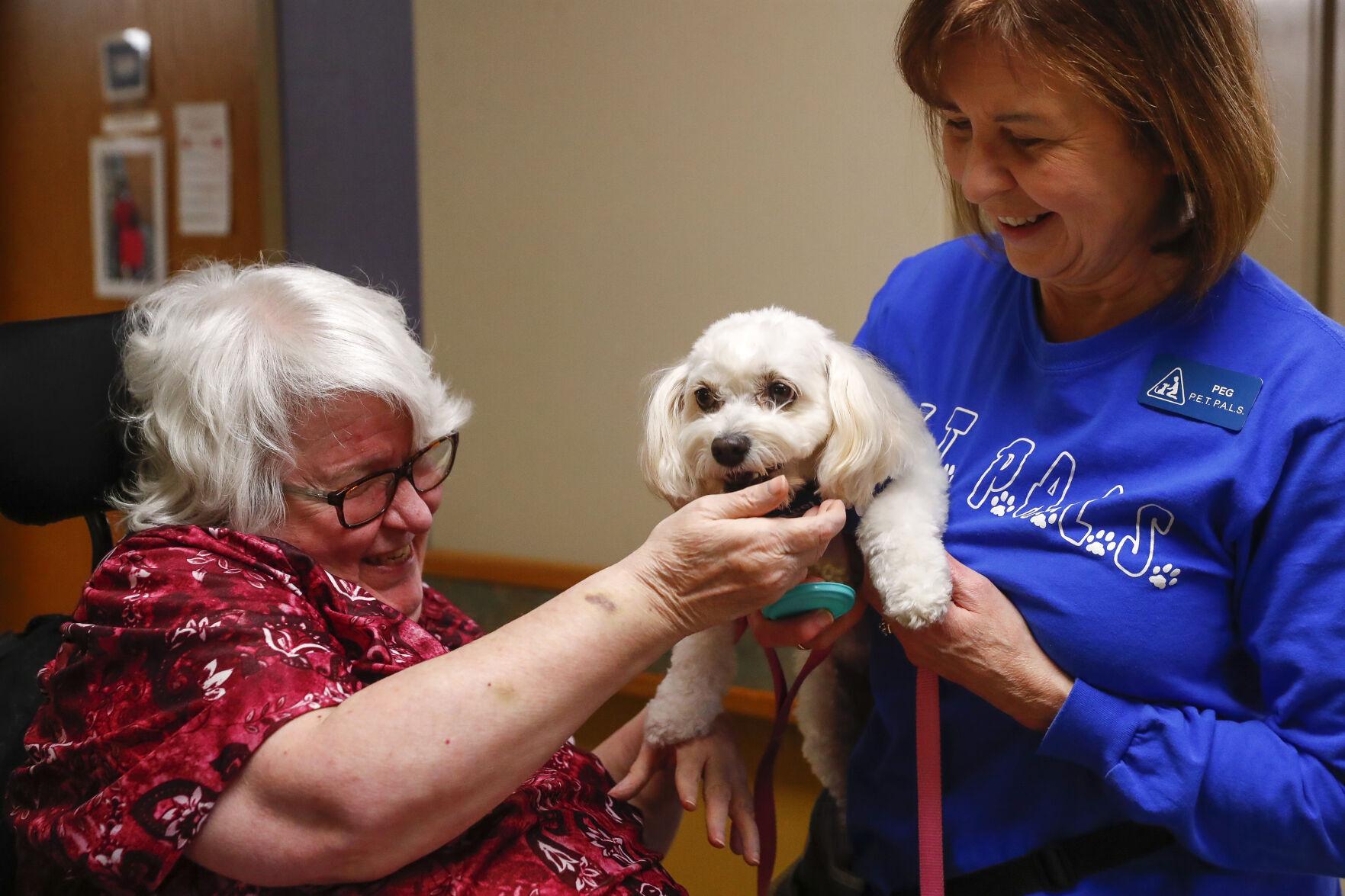 "It still blows my mind that professional therapists at the time hadn't had any dialogue about animal-assisted therapy. We were the first program in the country," explained Nebbe. Now retired, the professional therapist and assistant professor of applied human sciences at the University of Northern Iowa is also founder of the nonprofit Black Hawk Wildlife Rehabilitation Project.
Years ago, Nebbe began visiting a nursing home with her gregarious and gentle dog, Peter. "He loved it and was the star of the show. We went every Saturday morning until Peter died.
"I'll never forget one day, I went out to look for Peter to make our trip, and I was calling and calling for him and he didn't come. We lived on a farmstead, and I was getting worried, when I looked over and there he was, sitting in the car waiting for me," she recalled, laughing.
Nebbe networked with therapists nationwide to focus attention on the importance and impact of the human-animal bond. Locally, she decided to put her words into action, recruited a handful of volunteers and built P.E.T.P.A.L.S. from the ground up.
"We needed a legitimate organization to show what we were doing, how it worked," she said. Her volunteers "were solid gold" and worked diligently to raise awareness and understanding of the project with nursing home directors and others.
"It was love at first sight for so many residents who loved animals," Nebbe said, and P.E.T.P.A.L.S. visits began to yield "one amazing experience after another. Interest in what we were doing grew very fast."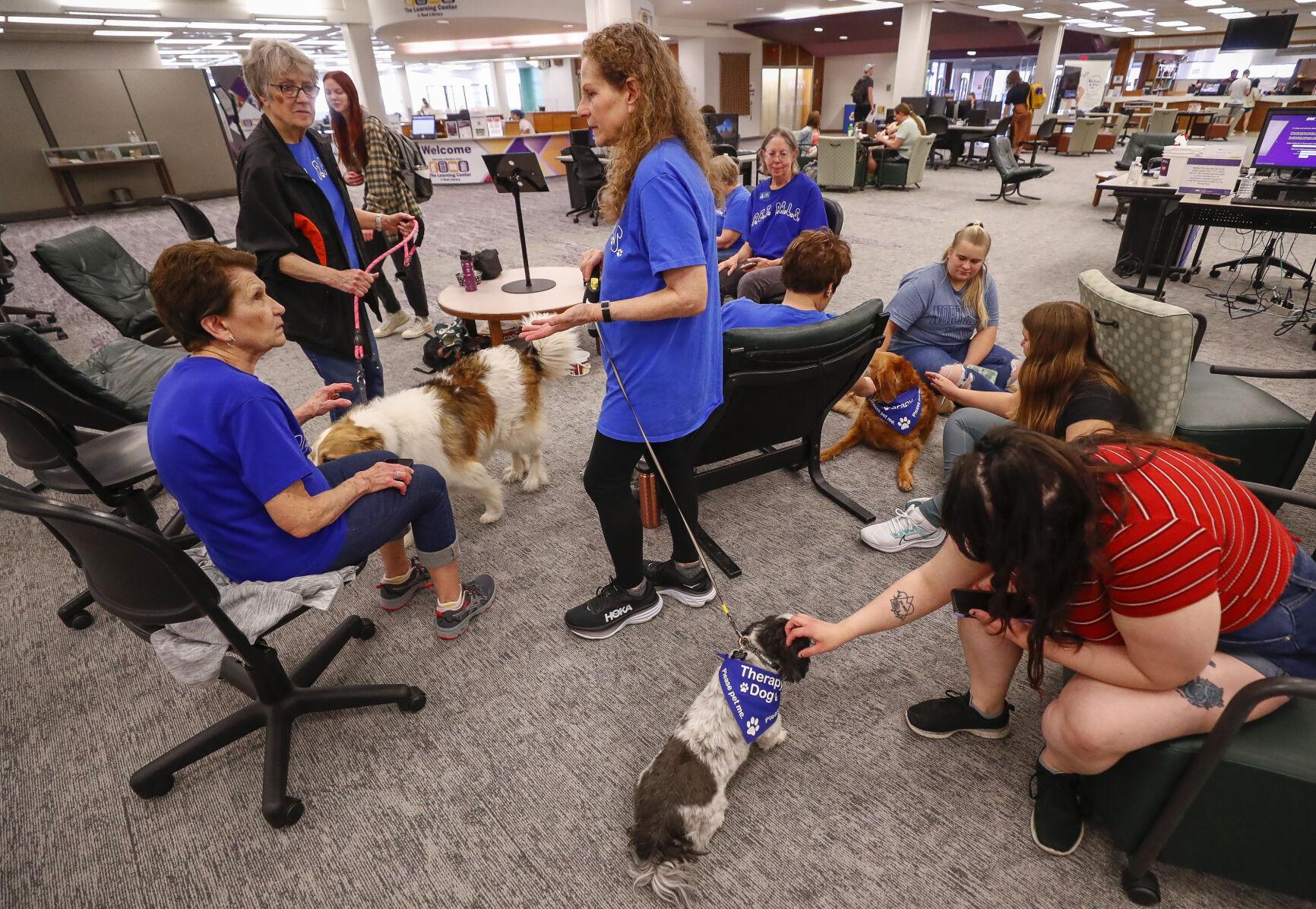 The organization has become a model for similar animal-assisted therapy programs, and the training manual Nebbe developed is still in use by organizations across the country, said Jan Thompsen, board president.
Thompsen has devoted more than 30 years to the group with four different dogs. Her current dog, a rascally border collie mix named Rizzo, is "still a little too bouncy" to become a pet volunteer. So she devotes her time to recruiting new volunteers.
"Our big mission is to spread the love and joy of animals throughout the Cedar Valley. The pandemic was a blow to us because we couldn't make our visits and we lost volunteers. Now we're building back," she explained.
To learn more about volunteering, training and temperament testing involved or to make a contribution to the nonprofit organization, contact P.E.T.P.A.L.S. at petpalscedarvalley.org, or call (319) 610-7379.