Govt-and-politics
top story breaking
Hawkeye Community College $35 million bond issue referendum passes with 75% approval
WATERLOO — Voters overwhelmingly approved Hawkeye Community College's $35 million bond referendum Tuesday in support of three future facility projects that come with expectations of bolstering Iowa's workforce and addressing community needs.
According to unofficial results, the measure passed with the 4,562 votes, or 75.2%. A total of 6,063 people voted during the special election across all or parts of Benton, Black Hawk, Bremer, Buchanan, Butler, Chickasaw, Fayette, Floyd, Grundy and Tama counties.
At least 60% of voters needed to approve of the bond measure for it to pass. President Todd Holcomb said he felt "humbled that the community believes in us."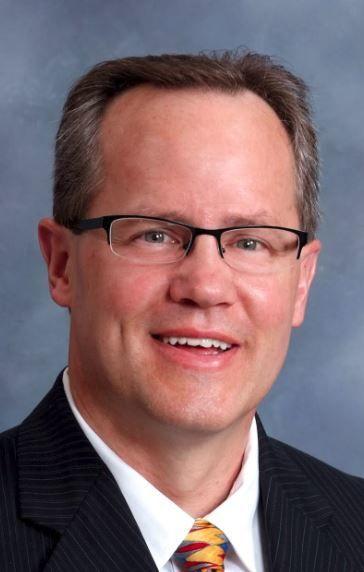 "We're very excited. It's a vote of confidence in our college and the future plans to meet the needs of our students and our business and industry partners," he said moments after the results came in.
It will have no effect on residents' property tax rate because it's a 10-year renewal of the levy already in place through the year 2025. Currently, the owner of a $200,000 home pays $2.40 per month.
MercyOne has resumed management of their gift shops at the Waterloo and Cedar Falls Medical Centers. Shops now have a definite boutique vibe a…
As part of the first phase, Butler Hall will be renovated and expanded to increase offerings and better accommodate vocational and trades programs, apprenticeships, and certifications under one roof.
The phase also includes renovations in Bremer Hall for a STEM Learning Center. It will be an accredited "Challenger Center" utilized by school districts across the state to engage middle and high school students in space exploration and get them excited about science, technology, math and engineering early in their lives.
Two to three years after those two projects are completed, the second phase will focus on the expansion of the college's law enforcement training program, currently housed in Chickasaw Hall and north of the college's Regional Transportation Training Center, which is south of the main campus.
Darrel Wenzel moved to the Cedar Valley in 1992 and has led the municipal utility for the past nine years.
The projects are part of Hawkeye's master facilities plan, the result of a multi-year development process to identify the facilities needed to best meet student and community needs.
Holcomb said the referendum's approval will bring to life the master plan and allow for Butler Hall's renovation to move forward. That project is estimated to be funded with $20 million of bond proceeds. Holcomb noted that he's especially looking forward to "inserting technology into its classroom" that wouldn't otherwise have been possible.
The episode unraveled at 4:45 p.m. Saturday when a neighbor called police to report vandalism. 
It also allows the college to begin shaping its fundraising plans and determining how much of the projects must be covered by private donations, he said.
"The projects are about meeting the workforce needs, and retaining the talent that is already here," Holcomb said.