WATCH NOW: Schools less positive about in-person learning as student, staff absences rise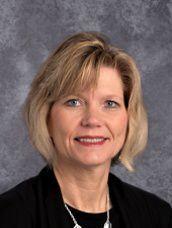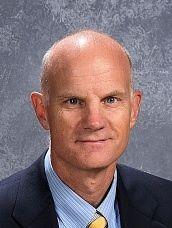 WATERLOO — Concerns over COVID-19 related absences are rising among Cedar Valley schools as positive cases of the virus continue to grow across the region.
Both the Waterloo and Cedar Falls boards of education had lengthy discussions this week about what their districts are facing in terms of positive cases and the need for students and staff to quarantine. Neither district has requested a state waiver from in-person education, which would allow for temporarily moving to all online learning.
Black Hawk County has surpassed the threshold for a COVID-19 positivity rate at which districts can request a waiver. A student absentee rate of 10% is another factor that can be considered by the state in granting waivers.
Andy Pattee, superintendent of Cedar Falls Community Schools, said the confidence he had expressed to board members at their prior meeting two weeks earlier about maintaining face-to-face learning was "somewhat wavering because of the community positivity rate."
While Waterloo Community Schools' Superintendent Jane Lindaman acknowledged that "we are seeing rising rates," she noted the growth in coronavirus cases among students and staff doesn't parallel Black Hawk County's increase.
Other school districts in and around the county are similarly seeing growth in positive cases of COVID-19 and the need for others to quarantine.
Superintendent Ed Klamfoth said that last week Waverly-Shell Rock Community Schools had 15 new positive cases among students and staff. There are nearly 2,700 students and employees in the district. The student absentee rate stood at 2.7% as of Friday.
"The absentee rate for this week has crept up some, with it being 3.1% on Monday, 4.9% yesterday, but then down slightly today at 4.6%," he wrote in an email Wednesday.
Hudson Community Schools has seen a growing number of students and staff testing positive since late October, with seven reported last week through its online COVID-19 dashboard.
"I've currently got 10 cases," Superintendent Tony Voss said earlier this week. "That would be eight students and two employees." He said Hudson Schools also had 55 students quarantining.
Denver Community Schools reported through its dashboard Friday that 10 staff or students had tested positive for the past week and 47 were in quarantine. Contacted earlier this week, Superintendent Brad Laures said the student absentee rate for COVID-19 related reasons had been growing and was at 2.5%.
SUPPORT GOVERNMENT WATCHDOGS: Become a member
Several other area school districts have lower numbers of positive cases based on the most recent updates to their online dashboards. Jesup and Union community schools both reported having up to five cases as of Friday. As of Wednesday, Dike-New Hartford Community Schools reported five positive tests for people who hadn't yet returned to school – including three added this week.
All three districts had far higher numbers of people quarantining. Jesup had 104 people, 44 of whom had an exposure at one of the district's rural Amish schools. Union had 65 people in quarantine as of Friday and Dike-New Hartford had 91 as of Wednesday.
Waterloo, CF rates
Waterloo Schools has never publicly released the number of positive COVID-19 cases among its employees and students or the number absent for reasons related to the disease.
However, as of Wednesday, a spokeswoman said the district had a 5.6% absence rate from in-person classes for students who tested positive or had possible exposure to someone who did. Students testing positive totaled 0.4% of the nearly 8,000 who are currently attending classes in schools. The district has an enrollment of 10,195 students this fall.
Those percentages indicate roughly 440 students are absent and 30 are current positive cases. Officials didn't provide specific numbers to The Courier.
"A few weeks ago, we had zero students who were positive in a whole week," said Lindaman. "That isn't true now."
Cedar Falls Schools has had a similar policy about releasing COVID-19 data, but officials have at two points in the past said the district had less than five positive cases among students and staff. Pattee offered an update this week as that number grew, though the district didn't respond to a request for specific numbers.
"We now have two buildings that are over five," he said. Those include the high school and Southdale Elementary School. Pattee emphasized that positive tests vary widely by building, noting some district schools "haven't had a case yet."
The rate of people testing positive for COVID-19 in Cedar Falls Schools doesn't match the county, either.
"However, we are seeing higher rates of quarantines, necessary isolations," said Pattee. "Necessary because we are seeing that community positivity rate, that spread, when students go home or staff go home.
"They're out in the community, they're around somebody that has tested positive," he said. "Then they're required to quarantine and that's a significant concern for us, as well, as we look at the overall contagion rate."
He didn't discuss an absentee rate, but early last week the district announced it was at 6.4%. With 5,594 students in the district, that amounts to just under 360 absences.
Pattee noted Cedar Falls Schools has good control of person-to-person spread. "We're not seeing that in our buildings," he said.
Voss in Hudson and Laures in Denver said they don't believe the virus is being spread in their schools, either.
"There is strong evidence that the masks are working for us," added Lindaman, of Waterloo Schools. "We are seeing when the masks are worn by staff and students in our buildings there is not much evidence of transference."
Still, there are situations where more stringent measures have been used in the district. Last week, she said, parents at one school were told that "we're going to another level of precautions, and we're doing that as we need to" across Waterloo Schools.
Staffing worries
All of the superintendents contacted for this story said they have concerns about staff who need to quarantine because they've tested positive or are waiting for results related to a possible exposure. They said it is possible that factor more than any other could force them to seek a state waiver for a change from in-person education.
"We had 57 staff members out today across the district, for a variety of reasons (several of which are not COVID-related)," Waverly-Shell Rock's Klamfoth said Wednesday. "Of those 57, we were able to find subs for just 17 of them."
"It doesn't take many of those in key positions before you're in trouble," said Voss, who noted the situation in Hudson Schools has been deteriorating this week. "We really are taking this day-by-day. My intent is to give families as much lead time as possible."
Lindaman said COVID-19 related staffing issues have pushed administrators to new levels of creativity.
"We have a couple of buildings that we've had to pull some tricks out of our bag to make sure that every room was covered," she said. Some of that involves "unique and innovative" uses of substitutes.
Pattee said an interim move Cedar Falls Schools could consider besides a waiver if it has too many difficulties filling absent teacher slots is a hybrid educational model. In the meantime, he said there is "not a definitive next step" if something is needed short of ramping up precautions district-wide, but moving a grade level to hybrid or all online would be possibilities.



Freedom Rocks in Northeast Iowa