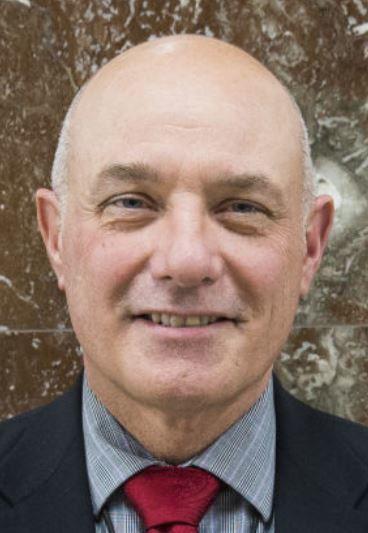 WATERLOO — Black Hawk County leaders have put the finishing touches on a budget expected to lower residential property tax bills next fall.
The county Board of Supervisors voiced support Thursday for a proposed spending plan reducing the county government's share of a homeowner's tax bill by 2.9 percent.
The general and rural fund portions of the budget are subject to a public hearing March 5 under a new state law, while the entire budget is tentatively slated to be approved during a second hearing March 24.
"We're in a good, strong financial position," said Supervisor Dan Trelka. "Other communities are envious … but a lot of the credit goes to past boards for the position we're in."
Supervisor Linda Laylin said such speeches were usually reserved for the end of the budget process. But she also noted a week ago how the county's strong cash reserves have made the situation easier this year.
"This county is probably in the strongest financial position it's been in in a long time," she said. "It is a fantastic position to be in to make some of these decisions. Otherwise we could be struggling like a lot of counties, making a lot of cuts and looking at how we could get by."
The proposed budget would increase overall county property taxes by just $134,000, which is one-third of a percent of the county's overall $39.2 million in projected tax revenue.
Finance Director James Perry said taxes to support the county's general operating budgets jumped more than $1.8 million, a situation that will require "super majority" support — four of the five supervisors — to approve the budget March 5.
But a $1.1 million drop in the county's annual debt payments and $700,000 reduction in taxes under a separate mental health levy kept the overall tax level flat.
"A lot of the increase really is coming from salaries and benefits," said Perry, referencing the 2.75 percent wage increases approved by the supervisors for county employees and elected officials.
"What's helping us is the mental health levy as well as our debt service levy decreased quite a bit," he added. "Those two things are offsetting our general and rural fund increases."
The proposed budget would raise the urban property tax rate from $6.30 to $6.32 per $1,000 of taxable property value. The rural rate — a higher amount paid on property in unincorporated areas not subject to a city tax bill — would grow from $9.88 to $9.97 per $1,000.
Despite the rising tax rate, residential property owners will see a tax cut because of a state "rollback" order reducing the percentage of their homes' assessed value used for taxing purposes by 3.24 percent.
The owner of an urban home with an assessed value of $100,000 would see the county's share of their property tax bill drop from $359 to $348. The same home in the rural area would see the county's share of their bill fall from $562 to $549.
Commercial and industrial properties did not see a change in their rollbacks and would see a 0.33 percent increase in county taxes under the proposed budget. Agricultural property was hurt slightly by the rollback change and will see an average 2.5 percent increase in county taxes.
County government represents a smaller portion of the overall property tax bill. Cities and school districts set their own rates and collect taxes on top of the county's portion.
The supervisors were able to add several new positions and programs next year.
The proposed budget adds two deputies to enhance courthouse security, a social worker to divert mentally ill jail inmates to appropriate services, and adds contracted security services at the Pinecrest Building.
The supervisors included a projected $4 million bond issue later this year to cover the county's share of an $8 million project to pave Grundy Road south of U.S. Highway 20. They did not include $920,000 requested by the Board of Health to create a public health center, although that could be funded in the future from cash reserves.
"I do think we've accomplished some good things in this budget," Supervisor Chris Schwartz said. "I'm particularly excited about the additional social worker in the jail that's going to help serve our mentally ill population even better."
The supervisors did not agree on every aspect of the budget, which was put together on a series of consensus voters over the past month. But none of the supervisors indicated Thursday the budget had a poison pill that would prevent them from supporting it.
Staffer Tim Jamison's most memorable 2019 stories: