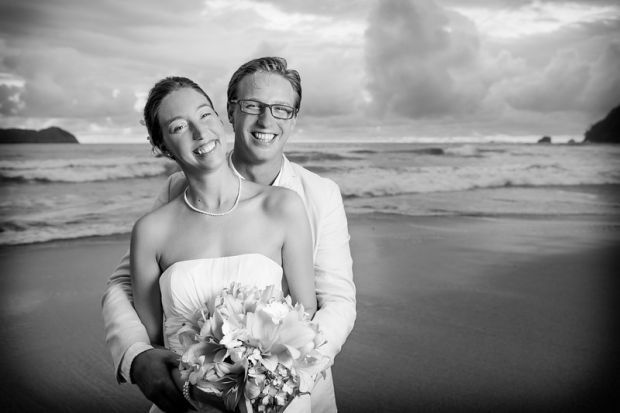 CEDAR FALLS -- Nina Daugherty and Philip Drewis were married July 13 at 4 p.m. in Manuel Antonio, Costa Rica.
A reception was held at Punto de Vista Villa.
Parents of the couple are Michele Lynn Daugherty, and Jerry and Deanna Daugherty, all of Coralville; and Roy and Carole Drewis of Cedar Falls and Elaine and Ken Jacobsen of Gold Canyon, Ariz.
Maid of honor for her sister was Erika Daugherty of Cedar Rapids, and best man was Alex Main of Chicago, brother-in-law.
The bride graduated from Clear Creek High School, Amana, and from the University of Northern Iowa. She teaches first grade at Desert View Elementary, Phoenix. The groom, who graduated from Cedar Falls High School, also is a UNI graduate. He teaches science at Desert Foothills Junior High, also in Phoenix.