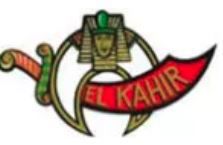 The El Kahir Shrine Kruzers 28th annual Car, Bike and Truck Show will take place Sunday at the Cedar Falls Eagles Club, 2125 Lone Tree Road.
Registration is from 9 a.m. to noon.
Pre-registration entry fees are $15, or $20 the day of the show.
Entry to the grounds is free for spectators. Food and refreshments will be available.
For more information, call Jim at (319) 239-6927.