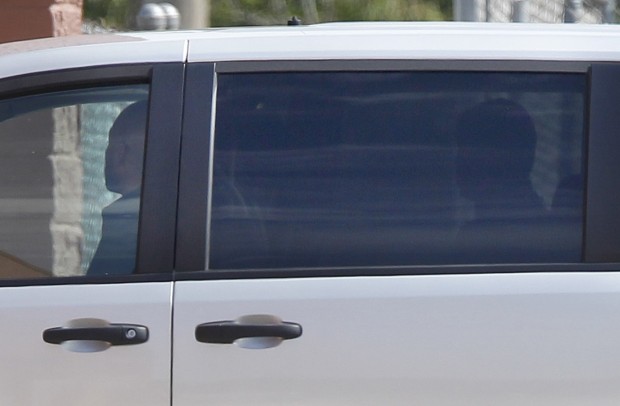 To read our full coverage of the financial fallout at PFG, click here.
CEDAR RAPIDS, Iowa --- The CEO of Peregrine Financial Group, Inc. who is charged with making false statements regarding a $200 million fraud scheme made his initial appearance Friday in U.S. District Court.
Russell Wasendorf, Sr., 64, of Cedar Falls, admitted in documents unsealed Friday that he embezzled millions from customer accounts at Peregrine.
He said the forgeries started nearly 20 years ago and had gone undetected until this week when he was arrested Monday.
Wasendorf Sr. appeared in his street clothes during the hearing but was shackled in hand and ankle cuffs.
He told the judge he was taking an antidepressant but was able to understand the proceedings.
Federal Public Defender Jill Johnston represented Wasendorf Sr. but he said he had retain another attorney, Thomas Breen of Chicago.
Assistant U.S. Attorney Peter Deegan asked the court to detain Wasendorf due to the nature of the crime being a $200 million fraud.
Deegan said he was a flight risk because he could face decades in prison if convicted.
U.S. Magistrate Jon Scoles set a detention and preliminary hearing for 2:30 p.m. July 18.
PFG founder Wasendorf arrested for lying to U.S. regulatory commission
---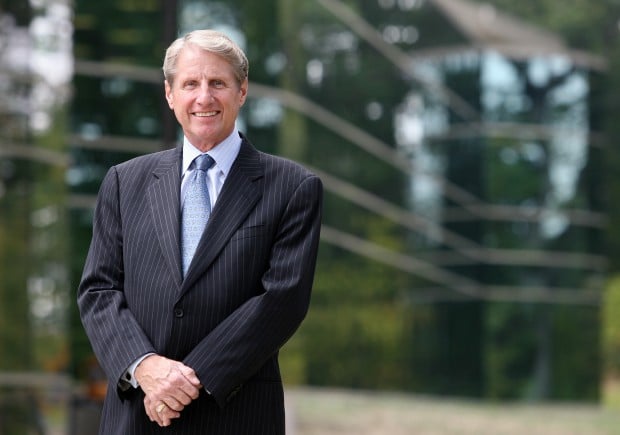 Russell R. Wasendorf Sr.
1 p.m. - CEDAR RAPIDS, Iowa --- The founder of Peregrine Financial Group detailed the how and why of what authorities are calling a $200 million fraud in a signed statement he left when he tried to take his own life Monday.
On Friday, authorities released a complaint detailing parts of the investigation that followed his botched suicide attempt as agents with the FBI arrested Wasendorf, Sr., 64, from Cedar Falls, on a charge of "making and using false statements in a matter within the jurisdiction of the government of the United States."
FBI agents said in court records that Wasendorf admitted to embezzling money from PFG for more than 20 years. They also show that agents were talking to Wasendorf at University of Iowa Hospitals and Clinics in Iowa City on Monday, within hours of the suicide attempt.
In a signed statement that accompanied suicide notes to his son and wife, excerpts of which were included in the criminal complaint, Wasendorf said he began forging bank records to keep the company afloat when he ran out of bank capital and was faced with a choice between going out of business or cheating.
"I guess my ego was too big to admit failure," Wasendorf said in the signed statement.
He even listed some of the computer programs he used to piece together counterfeit bank statements that would later be submitted to regulators to hide how little the company actually had in its segregated client account.
Authorities said PFG was supposed to have some $200 million in this account at US Bank, but the real account only held $5 to $9 million in recent years.
The criminal complaint also answers questions about the mysterious P.O. Box 706 at the Cedar Falls Post Office.
The box was listed as the return address on statements purporting to be from US Bank but were actually forgeries.
According to court records released Friday, Wasendorf was the man behind the box. He began renting it on Oct. 11, 2006, showing postal staff his driver's license and vehicle registration. He later added "US Bank LLC" as an addressee receiving mail at P.O. Box 706, court records state.
Wasendorf's signed statement said he was only person at PFG to receive and review the actual statements from US Bank.
On Monday, FBI agents interviewed PFG's chief financial officer who said she used the apparently bogus bank statements — showing the inflated $200 million balance – when preparing the company's year-end financial statements.
The complaint alleges that, from 2010 to July of 2012, Wasendorf made false statements to the United States Commodity Futures Trading Commission regarding the value of customer segregated funds held by Peregrine Financial Group Inc.
Wasendorf was arrested by agents of the Federal Bureau of Investigation.
The case is being prosecuted by Assistant United States Attorneys Peter Deegan and Matthew Cole and is being investigated by the Federal Bureau of Investigation with the assistance of the Black Hawk County Sheriff's Office and the United States Postal Inspection Service.
Related: Wasendorf admits to fraud in signed statement
---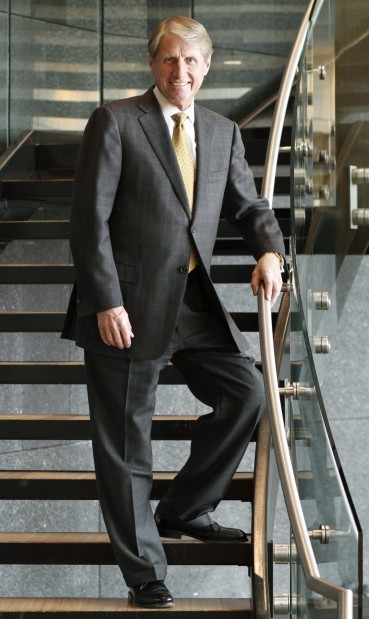 Russell R. Wasendorf Sr.
1:15 p.m. - CEDAR RAPIDS, Iowa --- Court recordings that charge PFG founder Russell Wasendorf Sr. with fraud also include excerpts of a signed statement that was found in the car where he tried to kill himself Monday.
The signed statement was found alongside two suicide notes.
The passages include an admission of fraud and a detailed account of why and how he did it.
Below are parts from the note:
"I have committed fraud. For this I feel constant and intense guilt. I am very remorseful that my greatest transgressions have been to my fellow man. Through a scheme of using false bank accounts I have been able to embezzle millions of dollars from customer accounts at Peregrine Financial Group, Inc. The forgeries started nearly twenty years ago and have gone undetected until now. I was able to conceal my crime of forgery by being the sole individual with access to the US Bank accounts held by PFG. No one else in the company ever saw an actual US Bank statement. The Bank statements were always delivered directly to me when they arrived in the mail. I made counterfeit statements within a few hours of receiving the actual statements and gave the forgeries to the accounting department. .... I had no access to additional capital and I was forced into a difficult decision: Should I go out of business or cheat? I guess my ego was too big to admit failure. So I cheated, I falsified the very core of the financial documents of PFG, the Bank Statements. At first I had to make forgeries to both Firstar Bank Statements and the Harris Bank Statements. When I choose (sic) to close the Harris Account I only had to falsify the Firstar Statements (elsewhere in the signed statement Wasendorf noted that Firstar "eventually became US Bank"). I also made forgeries of official letters and correspondence from the bank, as well as transaction confirmation statements.
Using a combination of Photo Shop, Excel, scanners, and both laser and ink jet printers I was able to make very convincing forgeries of nearing every document that came from the Bank. I could create forgeries very quickly no one would suspect that my forgeries were not the real thing that had just arrived in the mail.
With a careful concealment and blunt authority I was able to hide my fraud from others at PFG. PFG grew out of a one man shop, a business I started in the basement of my home. As I added people to the company everyone knew I was the guy in charge. If anyone questioned my authority I would simply point out that I was the sole shareholder. I established rules and procedures as each new situation arose. I ordered that US Bank statement were to be delivered directly to me unopened, to make sure no one was able to examine an actual US Bank Statement. I was also the only person with online access to PFG's account using US Bank's online portal. On the US Bank side, I told representatives at the Bank that I was the only person they should interface with.
When it became a common practice for Credited Auditors and the Field Auditors of the Regulators to mail Balance Confirmation Forms to Banks and other entities holding customer funds I opened a post office box. The box was originally in the name of Firstar Bank but was eventually changed to US Bank. I put the address "PO Box 706, Cedar Falls, IA 50613-0030" on the counterfeit Bank Statements. When the auditors mailed Confirmation Forms to the Bank's false address, I would intercept the Form, type in the amount I needed to show, forge a Bank Officer's signature and mail it back to the Regulator or Certified Auditor.
When online Banking became prevalent I learned how to falsify online Bank Statements and the Regulators accepted them without question."
To read our full story on Wasendorf's arrest, click here.