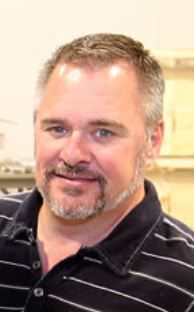 CEDAR FALLS – A longtime Cedar Valley nightclub mogul has surrendered his remaining businesses in the face of overwhelming debt.
Darin Beck, who had operated several bars and restaurants under the Barmuda umbrella, in March turned over the businesses to Lincoln Savings Bank, which in turn sold most of the businesses to a group of investors made up of longtime Beck associates named Paramount Capital.
Under the arrangement, the group will continue to operate Deringer's Public Parlor, Voodoo Lounge, Lark Brewing and Shag's in Des Moines and the iTech stores in Cedar Falls and Urbandale, according to Beck.
The Stuffed Olive is set to reopen in the former Palace Clothier's location in downtown Cedar Falls in the coming months, but Soho Sushi in Cedar Falls and Beck's Taproom at Crossroads will remain shuttered.
"I never dreamed I'd find myself in such a position after working so hard to develop my businesses for so many years. The past few years have been very difficult for my businesses without access to lending to help us get past some major losses we've had to endure. I made some critical mistakes in the past decade that have taken their toll on our companies," Beck said in a prepared statement.
As part of the plan, Beck will become CEO and president of Paramount's PC Management/Paramount Barco, which will oversee the bars. The operation will cut ties in the restaurant field to concentrate on bars and breweries.
"We will be forgoing the restaurant side of the business and concentrate on beverage and entertainment going forward. We're going to focus on our sweet spot, primarily beverage and entertainment," Beck said in an interview.
The Barmuda name will be phased out. Gift and reward cards will continued to be honored for an extended time, Beck said.
In a letter sent to unsecured creditors last week, Beck said his companies no longer had cash to pay them, and they won't be receiving any further payment from the companies. He also apologized for any hardship it caused.
Beck said the move is the culmination of financial problems that followed his investment in ventures at the Black's Building in downtown Waterloo and the subsequent legal fallout with the building's owner, Midtown Development. Beck pulled out of the building in 2011.
"We have not had successful access to lending since the trial regarding the Black's building in Waterloo that took place in September of 2016. ... The costly legal fees along with the liens that were placed on all of my assets have proved to outlast my ability to keep the companies solvent," Beck said.
The foreclosure agreement that transferred Beck's business to the bank in March indicated he had an unpaid balance of $1.34 million plus interest. Beck said he eliminated almost $9 million in debt over the past year.
Paramount Capital is made up of Jeff Hassman, the director of Cedar Valley Partners and a Cedar Falls Board of Education member, and Aaron Schurman, Marty Van Zee and Josh Wilson, who has worked with Beck in the Phantom EFX video game company.
Beck's establishments over the past 33 years in the Cedar Valley include Club Shagnasty's, Boliver T's Pizza Factories, Coyote's, Joker's, Beck's Sports Grills, Soho Sushi Bar & Deli, Bourbon Street, Voodoo Lounge, Park Place Event Centre, Ferrari's Ristorante, Mojos Pizza House, Ice Lounge, Beck's College Hill, Black's 501 Steakhouse, Sky Event Centre, Noble Oak, and Deringer's.
The business news you need
With a weekly newsletter looking back at local history.