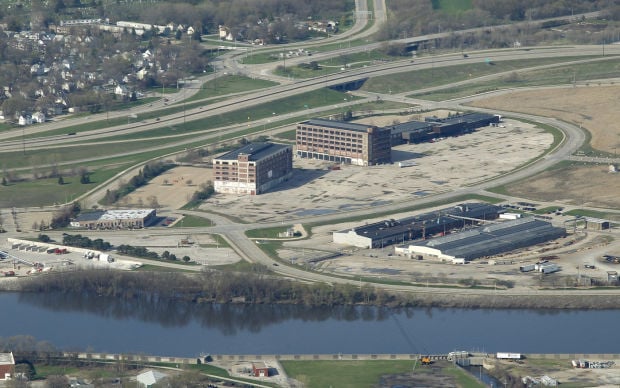 DES MOINES | Cedar Valley TechWorks got another financial booster shot when the Iowa Economic Development Authority granted the city of Waterloo provisional approval for $12 million maximum for the TechWorks district, located at the west end of downtown and made up of land donated by Deere & Co.
The district has a capital investment of $74.1 million and includes three projects.
The first is a mixed-use development including a business-class hotel, industrial incubator, private sector lab and manufacturing space and John Deere Tractor and Engine Museum.
The second area will include commercial developments such as a restaurants and retailers.
The third area includes a marina for boat storage, boat sales, fuel sales and a riverfront restaurant.
The board also made provisional funding decisions for projects in Des Moines and Muscatine.
All three applicants will have until Feb. 27 to fulfill all program requirements before the board makes its final funding decisions. Each of the three applicants received scores in excess of 70 points on a 100-point scale after they presented their projects in May.
It isn't the final hurdle involved to getting financing for the project, but it's a "major step," said Steve Dust, TechWorks' president.
"This is the one that allows everybody to move forward," he said Tuesday. "It's not the final approval, by any means, but it does allow all of us, including the developers, to continue to acquire financing and make commitments in anticipation of final approval."
State backing for TechWorks is a multifaceted process involving planning and presentations to the economic board, Dust noted.
"The rules are pretty clear about what's required to be an acceptable district and project proposal," he said. "We've successfully cleared the first couple of hurdles. We went through a screening process.
"We're not competing with the other two projects," Dust added. "Each of us have scored very highly."
Now, it's time to refine the application and prepare additional documentation, and that will be done soon, Dust said.
TechWorks officials plan to return to IEDA with their final application when the board meets in either September or October, Dust said.
Site preparation work around the John Deere Tractor and Engine Museum is underway.
"It's moving along nicely," Dust said.
In another move, the IEDA board awarded Oelwein-based railcar repair and refurbisher Transco Railway Products $80,000 to expand. The project will have a capital investment of $7.9 million. The expansion will create 16 jobs at a qualifying wage of $14.32 per hour, IEDA said.
The business news you need
With a weekly newsletter looking back at local history.