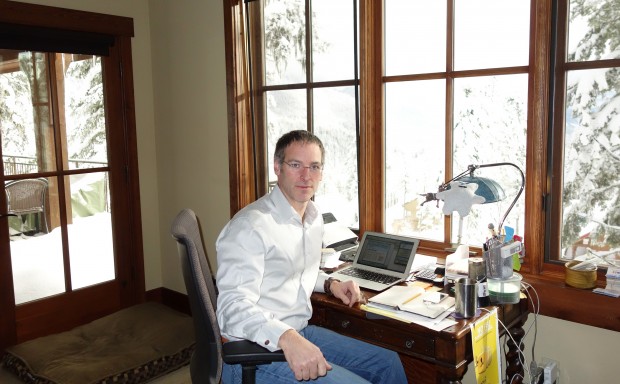 WATERLOO, Iowa — David LeCompte is flying high these days, along with his Waterloo-based company, Short's Travel Management.
Business Travel News punctuated that point recently, including Waterloo-born Le Compte, Short's chief executive officer, on its new list of the 25 most influential travel executives.
The list numbers LeCompte among the most "influential" executives in the travel industry in 2012. This year's list also includes President Barack Obama.
The 28th annual listing, released in mid-December, recognizes the achievements of a broad range of women and men who impacted — mostly in positive ways — business travel generally and/or managed travel specifically, according to the BTN Group.
"It is a great honor for myself and Short's Travel to be among this group of leaders in the industry," said LeCompte, whose family has owned the firm since 1979.
Margaret Short launched the company in 1946 in Waterloo. LeCompte's mother-in-law, Camille Hogan, bought it in 1979.
LeCompte, 45, has been with the company since 1995. He currently directs the company from his home in Whitefish, Mont.
"Obviously this recognition would never be possible without the great staff that I work with," LeCompte said of the award, which includes leaders in various capacities of travel managers and travel suppliers.
He said the award "totally shocked" him.
"They'll pick companies that have done big acquisitions but recognize leaders that have made an impact on industry," he said. "With a lot of our innovation technology this year, we've essentially garnered the position of the most innovative travel management company in the U.S. It's kind of changing and shaping the industry."
Short's, which has offered online booking since the late 1990s, launched its automated BookIt system, which enables travelers to search for airfares on any site, then email the selected flight info to Short's for booking and en-route servicing.
"It allows us to do a lot of creative things and puts us in a unique position," LeCompte said, noting that the company will have an updated version of BookIt application out after the first of the year. "We're starting to sell that to other travel companies in first quarter of next year, and they'll use it for their customers."
The app supports travel websites, including airlines' websites.
It's that type of idea that likely attracted the award committee, LeCompte said.
"If we weren't innovative, we definitely wouldn't have made this movement," he said. "Our products are so easy to use but powerful in what they can do."
LeCompte said new ideas are what fuel the company, which has 100 employees, including 40 in Waterloo and 25 in Overland Park, Kan.
"I know my strengths and weaknesses, and one of my strengths are being innovative, always thinking about stuff out of the box," he said. "I have a team that can also piggyback on those thoughts and execute ideas."
The business news you need
With a weekly newsletter looking back at local history.