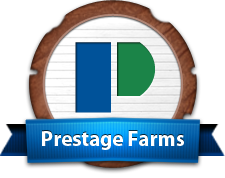 MASON CITY — Prestage Farms has been identified as the company behind the proposed pork processing plant for Mason City.
Monday morning's announcement follows weeks of speculation about the identity of the company, which had not been announced in advance, and the impact it would have on Mason City and North Iowa.
The Clinton, N.C.-based company has been in the poultry business for more than 60 years. Its new plant will represent a $240 million capital investment, much of that to minimize environmental concerns such as odors, water and waste water.
Mayor Eric Bookmeyer said the plant will have a $375 million annual impact on the economy in its first phase, increasing to $750 million in the second phase.
"This is a landmark day in Mason City," he said.
Agribusiness has long been the city's target, Bookmeyer said, as the state has a rich pork-producing history.
It is expected to employ 2,000 workers over the next several years, to be hired in two phases. Company officials have said average starting pay will be $30,000 to $35,000 with average overall wages to be closer to $40,000.
The building of the plant, which will be 600,000 square feet, will involve more than 1,000 construction workers, officials said.
The plant will be more than a mile away from the nearest residential neighborhood. The facility will cover 155 acres along South Pierce, according to Chad Schreck, president/CEO of the North Iowa Corridor Economic Development Corp.
It will be the city's largest water and wastewater user and is expected to mean lower water rates for all users.
Mason City has a storied history involving the meat processing industry. From 1901 to 1975, the Jacob Decker plant, later sold to Armour, was a major economic force in the city, employing more than 1,300 workers at its peak.
When it closed in 1975, many neighborhood businesses eventually closed, in part because they no longer had the business derived from the plant workers.
A state incentive package is slated for discussion and approval March 29, Schreck said.
Gov. Terry Branstad attended the announcement, along with officials representing state economic development, the city, K-12 schools and NIACC.