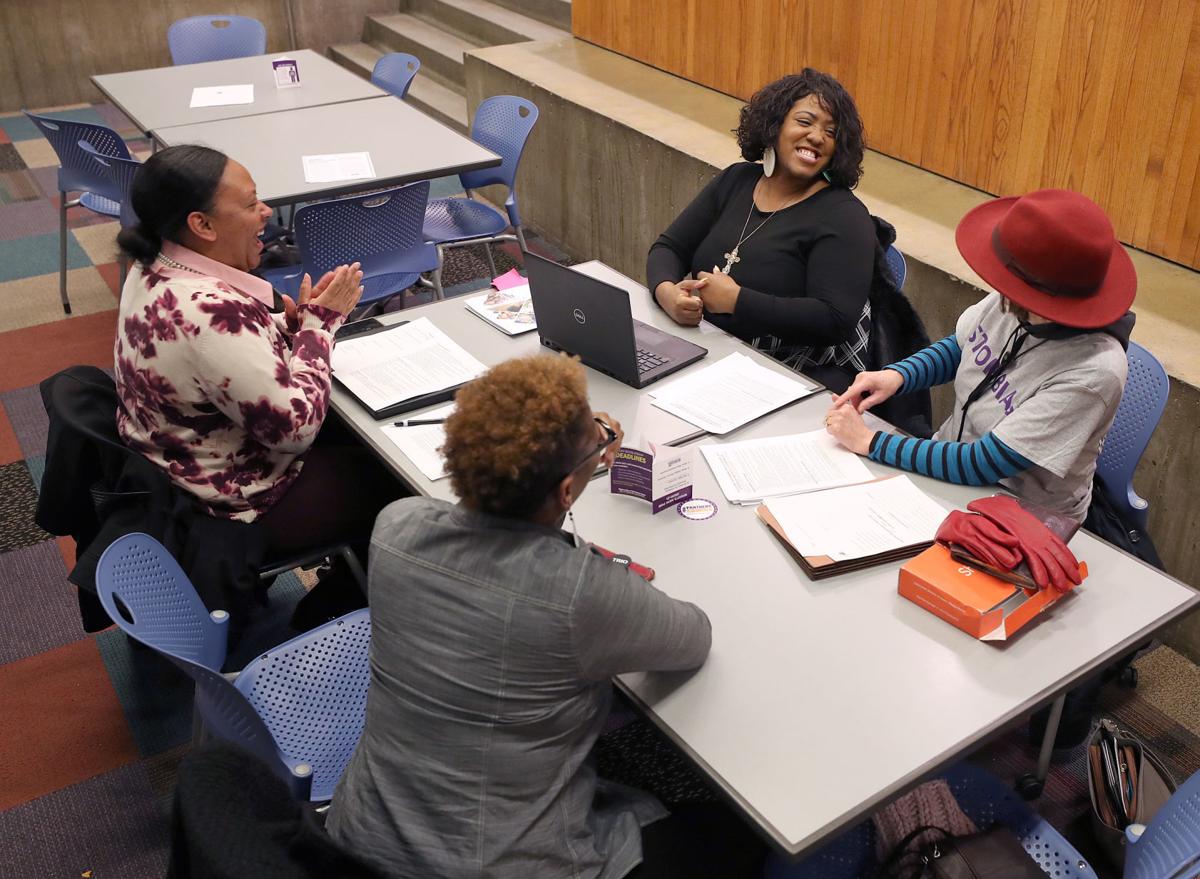 WATERLOO — Cierra Newman, an attorney who works in Washington, D.C., knows that seeing someone like her — a black woman working successfully in a professional field in a large American city — can be a game-changer for a high school student wondering what employment opportunities are actually open to her.
"When I entered these halls, there were very few lawyers who looked like me," Newman said during a recent visit to Waterloo. "Why not come back to the city who gave me my start? Students can see, 'That's what a lawyer looks like — I can do that.'"
That's why Newman jumped at the chance to do just that when her friend, 20 Under 40 winner Joy Briscoe, asked her to be a featured speaker at the new SHIPHT Youth Opportunity Accelerator, which will pair around 100 area high school students with dozens of mentors and local entrepreneurs for a six-week incubator program.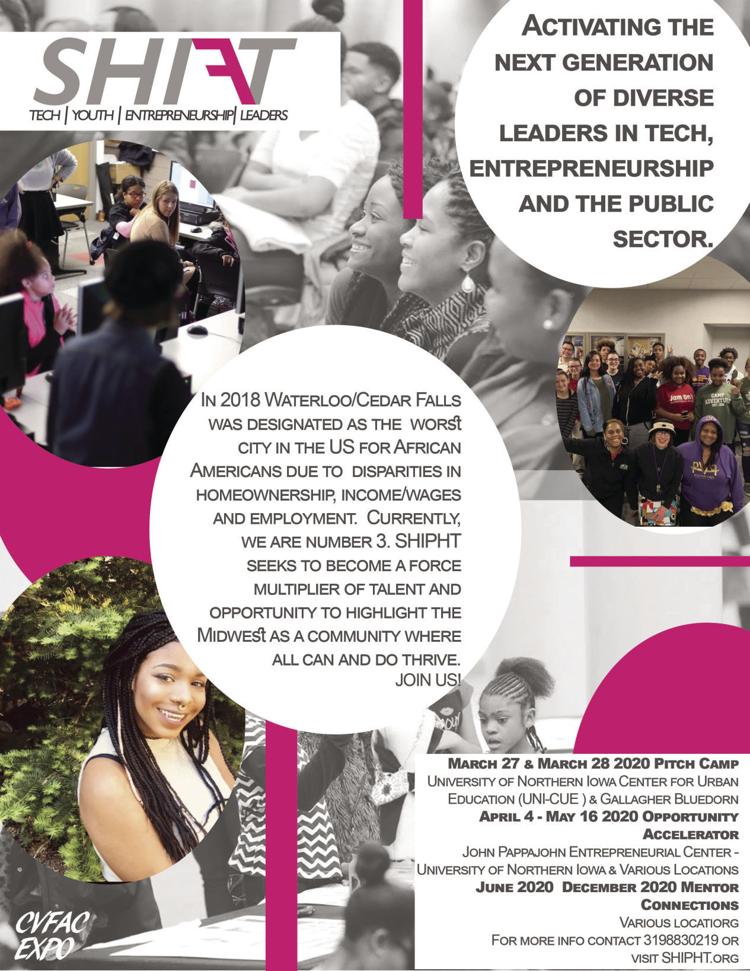 Briscoe said it was her work as diversity program recruiter with the Cedar Rapids School District that made her aware of the disconnect between businesses who wanted "talent pipelines of diverse youths," and the young people who didn't have those opportunities.
"You have a bunch of people who understand there's an equity problem with access," Briscoe said. "People realized there's a gap and we're not working to connect the careers with education."
You have free articles remaining.
Organizations like the UNI Center for Urban Education in Waterloo, the John Pappajohn Entrepreneurial Center at UNI and the Multicultural Small Business Institute in Cedar Rapids have jumped on board with SHIPHT (pronounced "shift"), as well as professionals who have worked as legislators, educators, wealth managers and for companies like AirBNB, GoDaddy and Cisco.
"The unique thing about Waterloo and the people (Briscoe) invited back — they left, developed talents elsewhere, and they're coming back because they realize they have a responsibility" to the young people, Newman said. "It's really cool."
Briscoe, who has also helped organize the annual Fashion Expo, will be folding that event into the other activities for students: Pitch Camp kicks off the incubator at 10 a.m. to 5 p.m. March 27 at UNI-CUE, with the Fashion Expo on March 28 at Gallagher-Bluedorn Performing Arts Center in Cedar Falls.
From there, students will meet once per week for sessions on finance, technology and marketing, getting career guidance from mentors along the way. At the end, students will participate in a "Shark Tank"-style community pitch night.
"I think it is extremely important to be involved with things like this: One, to give back to the community that gave so much to me, (and) secondly, to inspire our youths and provide them with support and opportunities that they may have thought they couldn't access because they weren't visible," said Keyah Levy, a former 20 Under 40 winner and SHIPHT mentor. "It is up to us to carry the torch that was lit, and constantly engage in new, innovative initiatives that reach the youths of today."
"We are ready to mentor," added Newman. "These will be long-lasting relationships."