WATERLOO — The unique pairing of dishes from an award-winning chef and wine from a certified sommelier at Table 1912 is raising the bar for the Cedar Valley when it comes to fine dining.
Helping raise that bar is the perfect pairing of staff, general manager and wine expert Meena Reisetter and chef Brice Dix.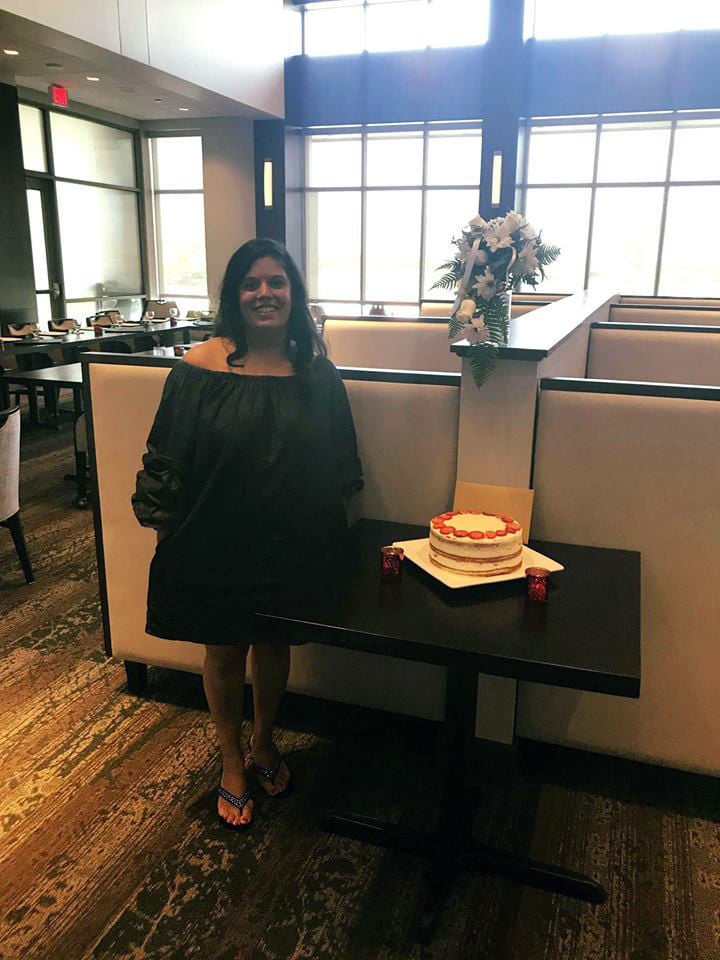 Reisetter moved back to her hometown of Cedar Falls after 17 years honing her culinary skills alongside world-renowned chefs on the East and West coasts, and France. Dix is a Waterloo East High School graduate who spent nearly two decades embracing new cooking techniques and cutting-edge plate design.
The pair were hired to help open and manage Table 1912 inside Jorgensen Plaza on the Western Home Communities campus at 5307 Caraway Lane in Cedar Falls. The restaurant opened in June and is open to the public.
"I didn't think in my wildest dreams when I moved to San Francisco in '01 that 17 years later this is where my career would take me," Reisetter said. "I'm very happy with the steps that I took and everything that I've done in my career to now circle it back to where my life started."
One of the goals of Jorgensen Plaza, which also houses the Diamond Event Center, is to be an intergenerational gathering space for the community, said Western Home Chief Communications Officer Linda Hudwalker Bowman.
An influx of guests with the opening of Western Home's Prairie Wind Independent Living facility last year, as well as the 208 new villas built around the Bluebell Drive area, was the impetus for Table 1912.
"We thought why not think outside the box a little bit instead of giving them another dining room that's just like what we already have," Bowman said.
In 1911, Henry and Annie Merner Pfeiffer donated land and funds to build Western Home Communities, which opened in 1912. Early residents gathered around the table for fellowship and fresh fare from the gardens and pastures they helped tend.
That tradition is part of Table 1912's philosophy.
About 80 percent of the food is sourced locally from area farms, including Hansen's Dairy in Hudson, which is in the process of rolling out a rare hybrid cut of beef that will be available exclusively at Table 1912.
Wagyu beef is a rare — and expensive — style of beef that has been mastered in Japan. The perfectly marbled cut comes from pristine caretaking of the cows, Reisetter said, including massage and a special diet.
Sprinkled throughout the menu are hints of Reisetter's culinary background from San Francisco and New York City.
A prex-fixe menu, or a la carte, is available on weekend nights. The Taste of Table 1912 gives guests an opportunity to try something new, like seared duck, lamb or sweet potato shrimp, with plenty of colorful garnishes showing off wide varieties of herbs and sauces.
With Dix's culinary flare and Reisetter's sophisticated palate, the two enjoy collaborating on a daily basis.
One of Dix's specialties is the duck powder-dusted salmon dish, garnished with duck fat powder. Duck fat powder is a rendering of duck fat using an ingredient from seaweed and then applied to heat, a technique of molecular gastronomy chefs. Reisetter said a glass of Boen pinot noir finishes the flavor.
"I got lucky to be working with someone that's as humble as Brice is, and that he's open to ideas and for me to push him a little bit," Reisetter said.
Dix, who referred to Reisetter as his "work wife," said, "I wouldn't be anywhere if I didn't have the wine pairings from her. It's the other side of the food. I can put together a dish, but if it's not complemented ... I'm just a guy with a salmon in my hand."
Table 1912 will host an Oktobeerfest event from 6 to 8 p.m. Wednesday that will feature Hansen's Wagyu-Holstein beef in the five-course, seven-beer menu. Cost is $50 per person or $80 per couple. There are a few spots left. Email amy.dall@westernhome.org or call 859-9324, for more information.