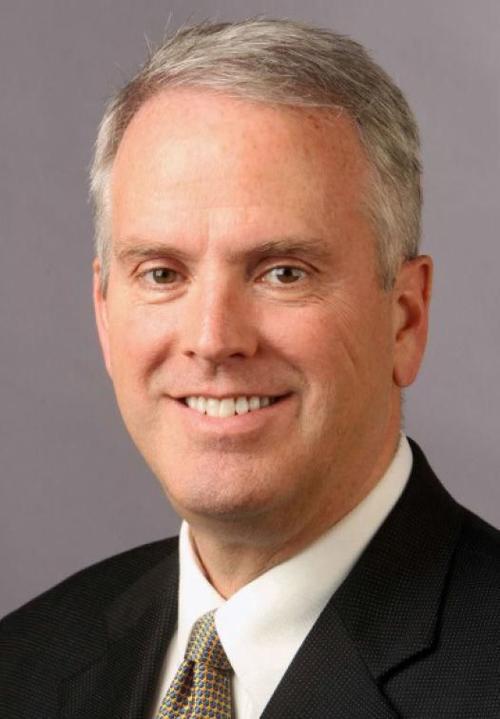 DAVENPORT — Davenport-based Lee Enterprises Inc., a provider of local news and information and a major platform for advertising in 50 markets, including The Courier, Thursday reported fourth quarter and year-to-date financial results for the period ended Sept. 29.
Fourth quarter highlights include:
Total digital revenue was $36.2 million and represented 29.3% of operating revenue.
Digital advertising revenue on a same property basis increased 2.5% in the quarter and represented 41% of total advertising revenue
.
Revenue at TownNews increased 10.7% in the fourth quarter, excluding the 53rd week of operations in 2018, and revenue over the last twelve months totaled $22.6 million.
Subscription revenue on a same property basis decreased 4.6% in the quarter. Digital only subscribers increased 79.1% and now total 91,000.
Total revenues were $123.7 million in the fourth quarter, compared with $139.7 million in the prior year quarter. Excluding the impact of acquisitions and the 53rd
week of operations last year, total revenue on a same property basis decreased 8.2%.
Net income totaled $1.3 million and adjusted EBITDA totaled $31.1 million.
"We made great progress on our digital transformation in 2019, as we saw positive results in digital advertising, continued double-digit growth at TownNews and solid digital-only subscriber growth," said Kevin Mowbray, president and chief executive officer.
Robert Gillen Sr.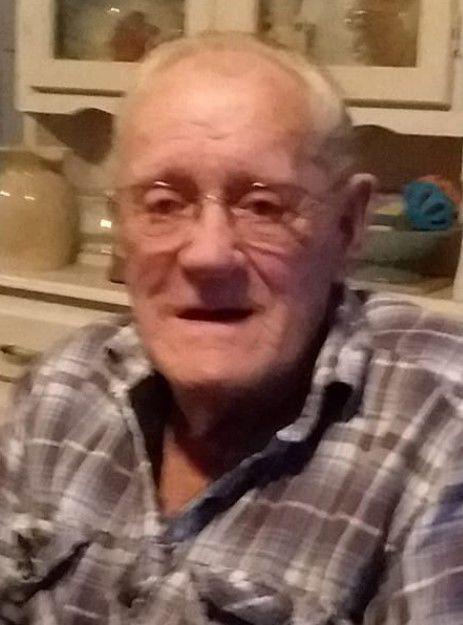 OSAGE — Robert Larry "Bob" Gillen Sr., 84, of Osage, died Friday, Dec. 6, at his home as a result of an accidental house fire.
He was born on Dec. 1, 1935, in Waterloo, son of Jack and Amelia (Ford) Gillen. On Sept. 23, 1958, he married Nancy Graves in Waterloo. She preceded him in death.
Bob attended school in the Waterloo area. He enlisted in the U.S. Army and was stationed in Germany, serving from 1954-57. He worked as an inspector for John Deere for 30 years.
Survived by: six children, Bobbie (Tom) Shimek, Robert (Shelley) Gillen Jr., Jon Gillen, Richard (Jennette) Gillen, Betty (Dan) Huebsch and Corbin (Doreen) Gillen; 19 grandchildren, 17 great-grandchildren; and a sister, Gerrie Gallant.
Preceded in death by: his parents, his wife of 57 years; brothers, Everett, Ed, Hollis, Ure, Junior, George, and his twin brother, Richard; and sisters, Evelyn, Betty, Arlene and Darlene.
Memorial celebration: in honor of both Bob and Nancy Gillen from 1 to 5 p.m. Saturday, Jan. 4, at the Osage VFW Hall, Osage.
Bob enjoyed watching the birds and spending time with his dog, Merle. He loved his family and had a special place in his heart for his grandchildren.
Margaret Pierce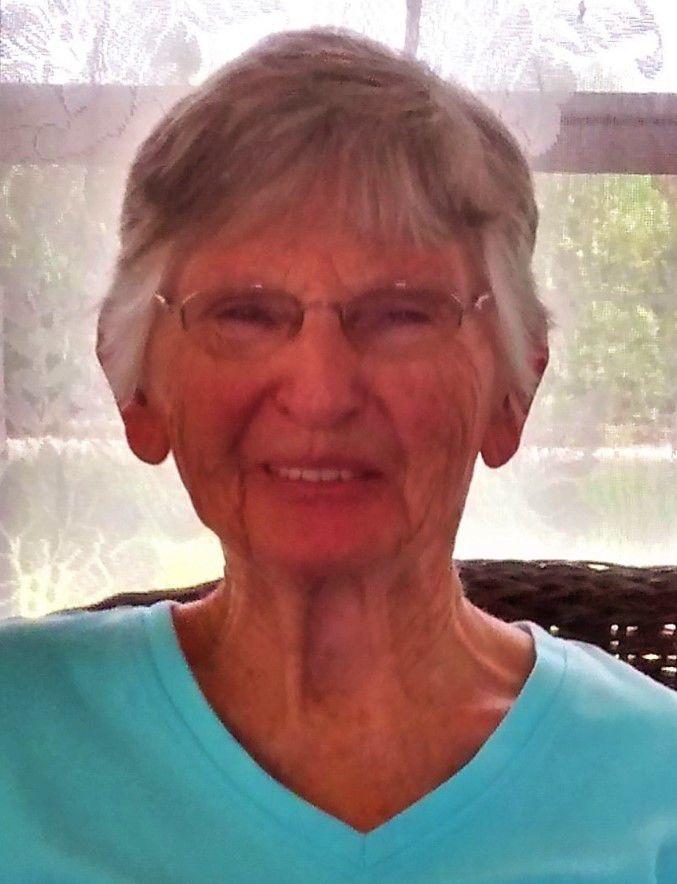 CEDAR FALLS — Margaret Pierce, 92, of Cedar Falls, died Wednesday, Dec. 11, at Windhaven Western Home.
She was born Nov. 11, 1927, in Readlyn, daughter of Fred and Matilda (Kuker) Poock. She married Ernest "Pete" Pierce on April 6, 1958, in Readlyn.
Margaret graduated from Denver High School and worked at the National Bank of Waterloo.
Survived by: her husband of 61 years; a daughter, Brenda (Michael) O'Brien of Waterloo; a son, Kevin (Luisa) Pierce of Moose Lake, Minn.; stepson Michael Pierce of Waterloo; three grandsons, Matt (Laura) O'Brien of Waterloo, Jay Pierce of California and Jim (Shannon) Pierce of Missouri; two granddaughters, Nicole (Andy) Risvold of Minnesota and Shannon (Jon) Rahkola of Minnesota; and seven great-grandchildren.
Preceded in death by: her mother and father; a brother, Herbert Poock; and three sisters, Marie Poock, Luciella Burkhart and Evalyn Bonorden.
Services: 1 p.m. Saturday, Dec. 14, at Parrott & Wood Chapel of Memories, an Overton Family Service, Waterloo, with burial at Garden of Memories. Visitation will be for an hour before services Saturday at the funeral home.
Memorials: may be directed to Cedar Valley Hospice or Windhaven Western Home Employee Fund.
Margaret loved baking, making crafts, gardening, fishing, dancing, traveling and spending time with her family.
Darlene M. Briddle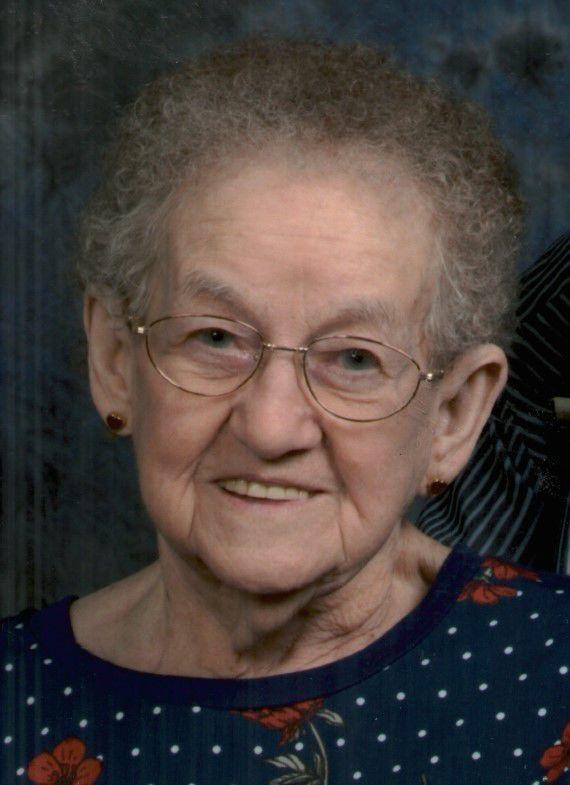 FAIRBANK — Darlene Mary Briddle, 94, of Oran, died Monday, Dec. 9, at Cobblestone Court Assisted Living in Sumner.
She was born July 21, 1925, at home in Jesup to Herbert and Josephine (Metcalf) Wellner. She married Charlie Briddle on Sept. 4, 1946, at St. Athanasius Catholic Church in Jesup.
Darlene graduated from Jesup High School. She and her husband owned and operated Midway Café in Oran for a short time in 1967 and the Oran Locker from 1960 until 1969. She also worked as a secretary for Rath Packing Co. and John Deere.
Darlene was a member of the Fairbank American Legion Auxiliary and Immaculate Conception Catholic Church in Fairbank.
Survived by: her children, Karen (Steve) Hedden of Williams, Ore., Larry (Marilyn) Briddle of Nelson, Mo., Charles H. (Phillis) Briddle of Oran, Linda (Paul) Weidman of Waterloo, Robert (Laura) Briddle of Belleville, Ill., and Sandy (Rusty) Elliott of Galveston, Texas; siblings, Dale (Josi) Wellner and Ed Wellner; and several grandchildren, great-grandchildren, nieces and nephews.
Preceded in death by: her husband; a son, Joseph; grandson, Ryan Briddle; and siblings, Bernard, Leonard, Don, Ralph, Celeste, and Mary.
Services: 2 p.m. Thursday, Dec. 12, at Immaculate Conception Catholic Church in Fairbank, with burial at the church cemetery. Visitation will be for an hour before the service. S.K. Rogers Funeral Home in Sumner is in charge of the arrangements.
Etta M. Wisecup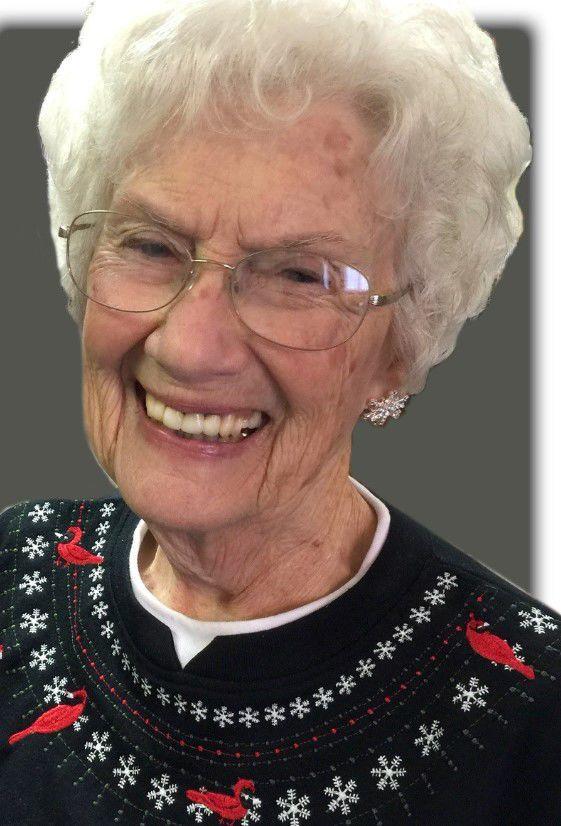 RAYMOND — Etta M. Wisecup, 94, of Raymond, died at home Saturday, Dec. 7, of natural causes.
She was born March 28, 1925, in near Gravity, daughter of Jerome and Zoa Sollars Mauderly. She married Sterling Wisecup on Oct. 16, 1942, in Maryville, Mo.; he preceded her in death Jan. 3, 2007.
Etta graduated from Villisca High School in 1943. She was a homemaker and also taught school at Mayflower School near Villisca and Poyner No. 7 in Raymond.
She was a 70-year member of Raymond United Methodist Church.
Survived by: a daughter, Linda (Steven) Wachal of Dunkerton; four grandchildren, Aaron (Andrea) Bruns of Raymond, Jeremy (Jill) Wachal of Iowa Falls, Jason (Jodi) Wachal of Oelwein and Ashley (Jeremy) Grimm of Independence; eight great-grandchildren, Gavin, Alise, Aria and Gianna Wachal of Iowa Falls, Jonathon and Jacquelynn Wachal of Oelwein and Alex and Dakota Grimm of Independence.
Preceded in death by: her parents; her husband; and three sisters, Lucille Mauderly, Velma Crowe and Ardith Henniger; and a brother, Corwin Mauderly.
Services: 11 a.m. Saturday, Dec. 14, at Kearns Funeral Service Kimball Chapel, with burial in the Garden of Memories Cemetery. Visitation will be from 4-7 p.m. Friday, Dec. 13, at Kearns Funeral Service Kimball Chapel and also for an hour before the service.
Memorials: may be directed to Raymond United Methodist Church or Cedar Valley Hospice. Cards may be sent to the family at 3511 Lafayette Road, Evansdale 50707.
Etta enjoyed playing cards, reading, fishing, gardening, golfing and many vacations with friends. She especially loved spending time with family and friends.
Wayne M. Saathoff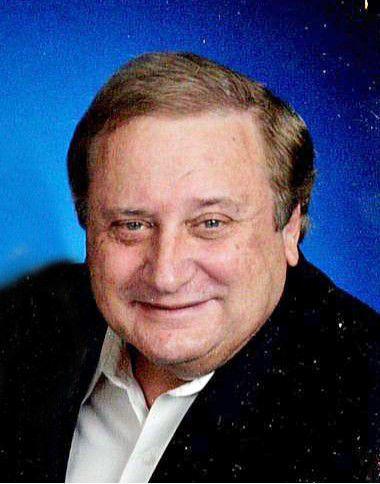 WATERLOO — Wayne Maynard Saathoff, 72, of Waterloo, died Monday, Dec. 9, at UnityPoint Health-Allen Hospital in Waterloo.
He was born Nov. 8, 1947, the son of Maynard and Lucille (Jaeger) Saathoff in Rochelle, Ill. On April 15, 2000, he married Beverly (Wildeboer) Siebrands at Nazareth Lutheran Church in Cedar Falls.
Wayne graduated from high school in Oregon, Ill., then attended Black Hawk College in Illinois and later received his master's from University of Northern Iowa in Cedar Falls. He entered the U.S. Army on May 28, 1970, serving during the Vietnam War until his discharge May 21, 1973. Wayne worked at John Deere in Moline, Ill., and Waterloo, retiring on April 1, 2007
Survived by: his wife; a son, Wade (Catt) Saathoff of Portland, Ore.; a daughter, Wendy Saathoff of Davenport; a stepson, Darren (Tamala) Siebrands of Waverly; three grandchildren; a brother, Larry Saathoff of Dixon, Ill.; and a sister, Connie Edson of Dixon, Ill.
Preceded in death by: his parents; and a sister, Laurie Saathoff.
Services: Per Wayne's request, there will be no formal funeral service. Burial will be at 12:30 p.m. today, Dec. 11, at Iowa Veterans Cemetery in Adel.
Online condolences may be left at www.kaisercorson.com. Kaiser-Corson Funeral Home of Waverly is assisting the family.
Clayton M. Lyon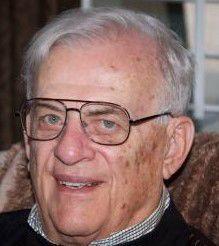 Clayton Milford Lyon, 95, passed away December 5th, 2019, in Cedar Falls, Iowa.
Clayton was born on August 24th, 1924, in Waterloo, Iowa. His mother and father were Maybel (Robertson) Lyon and Clifton Milord Lyon, respectively. His siblings included a sister Maybeth (Lyon) Dickinson and a brother James Lyon, both deceased.
Clayton graduated from East High, Waterloo, Iowa in 1942. Subsequently, He served in the Army Air Corps — Air Force from February 1, 1943 to November 15, 1945 as a Lt. Airplane Commander. He served with the 15th Air Force, Italy where he completed 15 missions in a B-24 bomber.
After returning from the war, Clayton attended Iowa State Teachers College in Cedar Falls (now UNI). There he met Betty J. Wagoner, and they were married in Waterloo, Iowa on July 9th, 1949. The couple moved to Des Moines, Iowa, where they resided for over 40 years. During that time, Clayton worked for Western Adjustment and Inspection Co., and eventually retired from Hawkeye Security in 1986 with a title of Asst. VP Claims Superintendent.
Clayton and Betty adopted a baby girl, Sally, born October 2, 1962. After college, Sally married Scott Johnson and moved to Houston, Texas in 1986, where they had 2 boys, Ross Johnson (born in 1992) and Ryan Johnson (born in 1994). Clayton and Betty, both being retired, moved to Houston, Texas in 1993 to be close to their only child and grandchildren. Betty passed away in Houston, Texas on January 9th, 2004 where she lays at rest in Memorial Oaks Cemetery.
Clayton reconnected with Virginia Manning on one of his trips to Waterloo, Iowa. They were married in Waterloo, Iowa on July 4th, 2007, where they took up permanent residence. By way of his second marriage, Clayton inherited 5 stepchildren — Bob Manning (wife Kim), Mary (Manning) Shelkton, now deceased, (husband Frank), Marti (Manning) Arranger (husband David), Maggie (Manning) Schumacher (husband Mark), and Mark Manning (wife Deanna), many stepgrandchildren, and Julie Manning, stepdaughter-in-law.
Virginia, Clayton's second wife, passed away in Waterloo, Iowa on November 28th, 2008. Clayton continued to reside in Cedar Falls-Waterloo until his passing.
Clayton was a religious man, a conservative patriot, a sports fan — especially high school and college football — an avid bridge player, and loved all things about Iowa. He faithfully cared for each wife, his brother, and sister until each passed away. He was a strong man who lived independently until the day he died.
Clayton Lyon's Celebration of Life Ceremony will be held on Sunday, December 15th from 1 to 4 p.m. Location Mallard Point — 2603 Orchard Dr., Cedar Falls, Iowa 50613, and includes a Prayer Service hosted by Westminster Presbyterian Church at 2 p.m. The service is hosted by the Manning Family, as Sally and her husband have returned to Houston with Clayton's remains, where he will be laid to rest beside Betty in a private family ceremony.
Special thanks to the Manning family for being so kind to my father all these years. I know he enjoyed being part of your family. I love you Dad, and I will miss you with all my heart.
The business news you need
With a weekly newsletter looking back at local history.