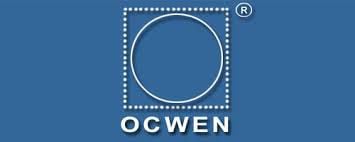 WATERLOO — The acquisition of another large mortgage services provider was the reason Ocwen closed in Waterloo and several other U.S. cities last week, a company spokesperson said Monday.
Ocwen Financial Corp., which services residential and commercial mortgage loans, announced last week it would close six of its 10 domestic offices, including Waterloo, according to Dico Akseraylian, Ocwen senior vice president of corporate communications.
Around 175 of Ocwen's 7,100 employees work at the Waterloo office at 3415 Hammond Ave., according to Akseraylian.
"The most important thing is we are trying to do everything we can to ease the impact to employees," he said. "Decisions like this are very difficult when they impact employees."
The office will close in August. Akseraylian said employees will get "no less than 60 days' notice," be eligible for severance benefits and be offered some kind of career transition help, whether it's job fairs, help writing resumes or interview tips.
The Greater Cedar Valley Alliance and Chamber has already reached out to company officials about assisting displaced workers.
"The Greater Cedar Valley Alliance and Chamber is committed to supporting the Ocwen employees and will collaborate with Iowa Workforce and other partners to help the employees find other job opportunities that are aligned with their skills in Waterloo and the Cedar Valley," said GCVA president Cary Darrah.
"We will remain in contact with corporate regarding next steps for employees and distribute the information as soon as determined," she added.
Ocwen's property in Waterloo has an assessed value of $11 million. The 38,000-square-foot building was constructed in 1980, and a 40,000-square-foot addition was added in 1984.
All told, Ocwen will lay off 2,100 employees all at locations and completely close down offices in Atlanta, Orlando, Addison, Texas, Glendale, Calif., and Fort Washington, Pa., as well as Waterloo.
The company will retain offices at its corporate headquarters in West Palm Beach, Fla., as well as Houston, Mount Laurel, N.J.; Rancho Cordova, Calif.; and St. Croix, U.S. Virgin Islands. It will also continue operations in India and the Philippines.
"It ultimately was a result of, 'Where are the locations where we want to be?'" Akseraylian said.
Akseraylian said Ocwen's acquisition of PHH in October, another large mortgage servicing provider, was the impetus behind the changes.
"As you can imagine, two large mortgage servicers coming together, that's going to impact" operations, he said.
Ocwen, which acquired the former GMAC Mortgage, previously employed as many as 800 workers in Waterloo, the company's largest location. The company laid off 238 Waterloo workers in 2013. Layoffs continued in 2014 when 51 workers received pink slips. In 2015, 300 workers were cut.
WATERLOO | More layoffs have hit the Waterloo office of Ocwen Financial Corp.
According to Courier articles, in 2013 and 2014 the company failed to notify the Iowa Workforce Development Center of impending layoffs as required by the federal government's Worker Adjustment and Retraining Notification Act. IWD communications director Cory Kelly said Ocwen must notify his department 60 days before the date of layoffs to remain in compliance, and is not in violation of the WARN Act yet.
Akeraylian said he "emphatically disagreed" that the company ever violated the WARN Act.
"We're treating this seriously. We're complying with all federal regulations," Akseraylian said in a follow-up Thursday.
WATERLOO | Numerous recent acquisitions prompted Ocwen Financial Corp. to issue layoff notic…
In 2017, the Consumer Financial Protection Bureau sued the company, saying the accounts Ocwen serviced were riddled with errors. It said the company would go after borrowers long before verifying whether the debt was valid, allegedly foreclosed illegally on at least 1,000 homeowners and charged borrowers for add-on products without their consent.
NEW YORK (AP) — State and federal authorities have sued mortgage servicer Ocwen Financial Co…
This article has been updated to correct that the company is not closing its Houston office, that positions were being eliminated companywide and not just at the locations closed, and that Ocwen officials dispute the contention that they violated the WARN Act in 2013 and 2014 as per then-spokeswoman of the Iowa Workforce Development Kerry Koonce.