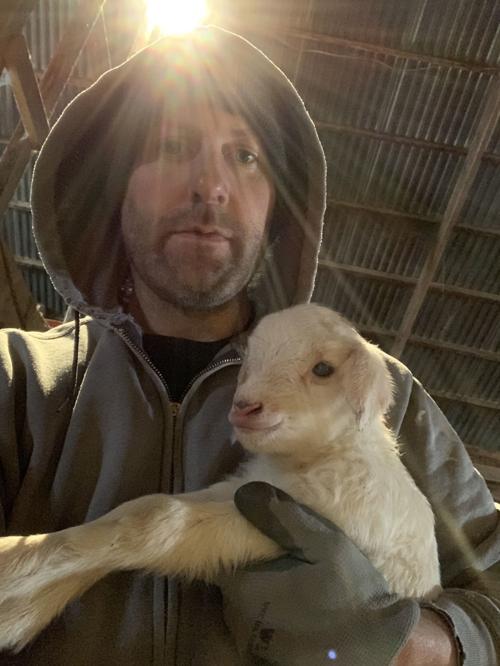 Reprinted from the February Cedar Valley Business Monthly.
TRIPOLI — Small produce operations have been sprouting up across Northeast Iowa for the past decade, blooming with new flavors and varieties that can be produced nearly year-round.
A new crop of farmers are embracing hundreds of varieties of vegetables and fruits while applying conservation techniques to ensure natural, pesticide-free food.
"The new young farmers I have met are getting into vegetable production because they enjoy the work, care about good food for their families and others, and want to use sustainable practices and take care of the land and environment," said Jodie Huegerich, who manages the local food program at the University of Northern Iowa in Cedar Falls.
As agricultural production methods and biodiversity conservation become hot topics for consumers, Northeast Iowa farmers are working to improve the soil for optimal nutrition and sustainable land for generations to come.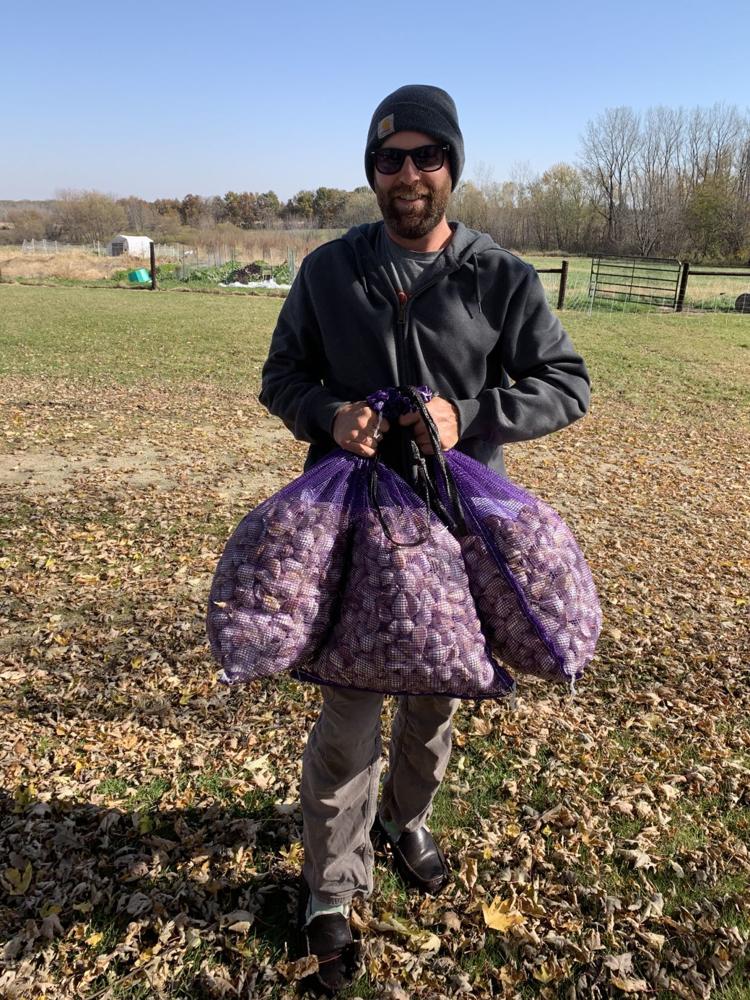 Live off the land
Eric Jensen, a graduate of Denver High School, launched Yellow Table Farm on 15 acres of land north of Tripoli three years ago with his wife, Courtney. It's the first farming operation for the couple, who grow hundreds of vegetables and raise pasture-grazing lambs and chickens.
Jensen said much of his farm is already cared for using no-till methods without pesticides and fertilizers. He plans to become a 100% no-till farm in the coming years. He plants cover crops to help rebuild the soil and keep it from washing away during heavy rains.
"I wanted to create a space where my family can live off the land," he said.
Jensen said asparagus, garlic and elderberries are just a few of their most popular crops. The farm is home to a flock of pasture-grazing sheep and free-range chickens.
While the typical Iowa growing season is from April to October, smaller farms are able to enjoy a longer growing season by building high tunnels, large, framed structures built to shield crops from unfavorable weather.
Jensen, who is building his third high tunnel, said the frame allows the crop to stay in the ground longer, extending the season on the front and back ends.
T.D. Holub and his wife, Sarah, have gained ground and knowledge during their seven years operating Garden Oasis Farm near Coggon.
What began as a quarter-acre landscaping/gardening experiment in 2013 has grown into an eight-plus-acre farm with more than 90 varieties of nearly 40 vegetables, including summer favorites like garlic, onions and tomatoes, as well as kale, spinach and broccoli rabe. The couple has added pastured poultry to the menu, meaning the chickens are able to freely graze in the fields without the use of growth hormones or antibiotics.
You have free articles remaining.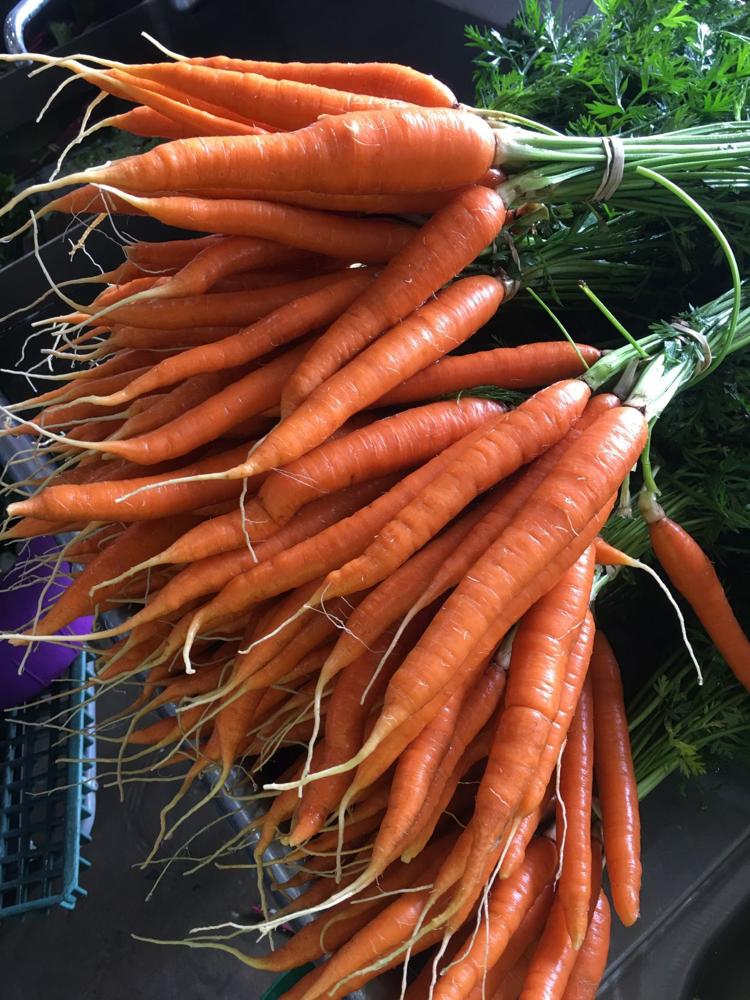 Holub grew up on a corn and soybean farm before studying health and human physiology at the University of Iowa, graduating in 2012.
He incorporated what he'd learned about nutrition in college with his upbringing on the farm with sustainable and organic practices, including composting, vermicomposting and crop rotation.
"I kind of got the idea that I could be potentially growing this healthy food and give it to the people that wanted it," he said.
Connect to customers
Kamyar Enshayan, director for the Center for Energy & Environmental Education at UNI, has seen an increase of direct marketing to local residents through farmers markets, farm shares and restaurant sales.
"There are more vegetable farms, more orchards, a major direct-marketing dairy, and several meat lockers featuring locally raised meats in our multi-county area. The number of farmers markets has grown as well in our metro area over the years," he said.
Community-supported agriculture programs, or CSAs, allow customers to purchase a "share" and receive seasonally fresh produce grown throughout the year.
Yellow Table Farms offers four seasons of CSAs — spring, early summer, late summer and fall.
"We always have food around here, even in the winter months," Jensen said. "We know where it was grown and raised and know it's super healthy."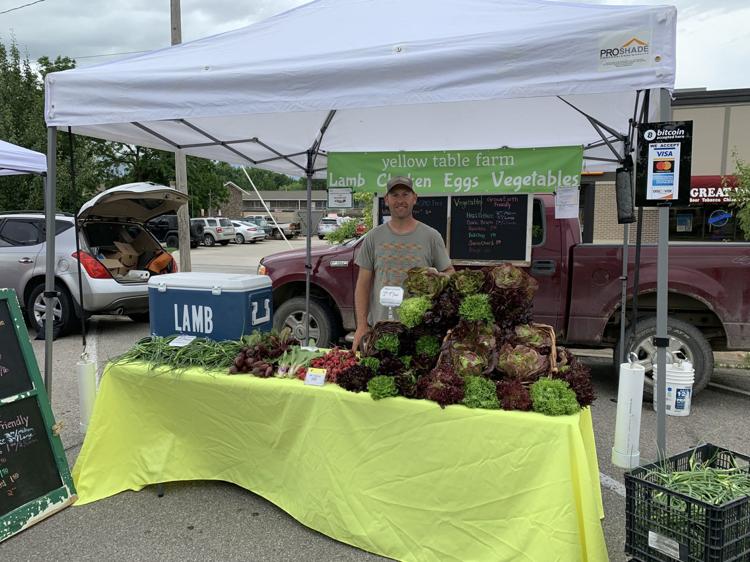 The Holubs offer a CSA program with summer, fall and winter produce. The winter storage share is double or triple the size of a typical share with storage-friendly items like potatoes, squash, onions and garlic.
Holub markets his produce directly to his customers through farmers markets in Cedar Rapids, Hiawatha and Iowa City. He said it's important to him to connect with community members through the sharing of food.
"You can see my face with it and know that it came just down the road. Most things you buy at a grocery store you really have no idea where it came from, especially this time of year when fruit and vegetables are getting shipped in," he said.
His food also can be found at Iowa City and Independence farmers markets as well as grocery stores and about 12-15 restaurants in Cedar Rapids and Iowa City. The Holubs offer a weekly newsletter with recipes, storage tips, farm news and other information as well as farm tours.
Yellow Table Farms' produce can be purchased from the farm or at farmers markets in Waverly, Waterloo and College Hill Cedar Falls during the growing season. Dishes featuring locally grown items can be found at Table 1912 and Farm Shed in Cedar Falls, and the Wild Carrot and Butcher Block restaurants in Waverly.
Courier Reporter Kristin Guess's most memorable stories from 2019
Many of my most memorable stories shed light on dark times, from those who are less fortunate and how they gain strength to the impact of those who are dedicated to helping others.