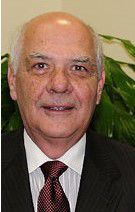 WATERLOO – Individuals and businesses will be honored on March 31 at the Grow Cedar Valley Annual Celebration for their ongoing commitment to making the Cedar Valley a better place to work, do business, and live.
More than 500 businesses and community members have registered for the night of celebration and recognition held at Bien VenU Event Center in Cedar Falls from 5:30 to 9 p.m.
The evening begins with social hour at 5:30 p.m., followed by dinner and an award ceremony at 6:30 p.m. To purchase a table or tickets to attend, contact Director of Events Bette Wubbena at bette@growcedarvalley.com or call 232-1156.
Sponsors for the event include premier sponsor Community Bank and Trust, platinum sponsors Amperage Marketing & Fundraising, Holiday Inn & Suites/Bien VenU Event Center, and gold sponsors Community Foundation of Northeast Iowa, ISG, Lincoln Savings Bank, Locknet Management IT Services, MercyOne and Rydell Chevrolet.
The 2020 award winners are:
This award honors an individual for their continued leadership and noteworthy contributions to the Cedar Valley through philanthropy and volunteerism; working to create a positive environment for business expansion; and community growth and enhancing the quality of life for talent recruitment and retention.
Business LeaderMilt Dakovich, Aspro Inc.
This award recognizes an outstanding contribution by an individual in the private sector for leadership in creating and strengthening regional collaboration and cooperation for economic and community development.
Crystal Distribution Services
The Business of the Year awards recognize the efforts of Grow Cedar Valley investors in promoting the quality of life and offering leadership within the Cedar Valley, achieving a major business accomplishment, or making an outstanding contribution to the Cedar Valley community, economy, and residents.
Treating Capital WellHoliday Inn Suites/Bien VenU Event Center/Open Door Hospitality
This award recognizes the efforts of a private sector firm for a significant investment in the Cedar Valley that most emphasize the attributes of the Cedar Valley.
Cedar Valley InnovationProfessional Office Services
This award recognizes the efforts of a private sector employer for their innovation in technology, advanced manufacturing or talent development.
Cedar Valley PartnerAllen College/UnityPoint Health
This award recognizes the efforts of an education institution, non-profit organization, service club or human service agency in promoting economic growth and employment, quality of life, offering leadership or making an outstanding contribution to the Cedar Valley and its citizens on a continuing basis or with a specific project.
Economic Inclusion PartnerFriendship Village
This award recognizes the work of an employer for their work to encourage diversity and inclusion in the workplace.
Nominations for the 2021 awards will be accepted in early 2021.
Women's Mobile Museum exhibition PHOTOS
The business news you need
With a weekly newsletter looking back at local history.