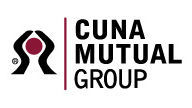 WAVERLY — Approximately 35 positions will be lost in consumer sales as a local company transitions some services over to a third-party company.
CUNA Mutual Group will layoff around 35 people at its Waverly location between August and the end of 2018, according to media and reputation strategist Phil Tschudy.
Employees were notified of the layoffs Wednesday.
"These are never easy decisions," Tschudy said. "But we wanted to make sure we give them as much lead time as we could."
The positions are no longer needed because CUNA Mutual Group will begin contracting out its incoming sales calls to a company called Sutherland.
"It's going to help our company provide more scale and flexibility to meet growing customer demands in our consumer business," Tschudy said.
All of the positions are in consumer sales call centers, he said.
Tschudy said the company will try to help affected employees get employment in other areas of CUNA or outside of the company. Some positions may be lost through attrition, such as retirements, as well. The company also will provide severance packages.
"We do anticipate many will have new opportunities available to them," Tschudy said. "We're going to work very closely with them to support whatever they need."