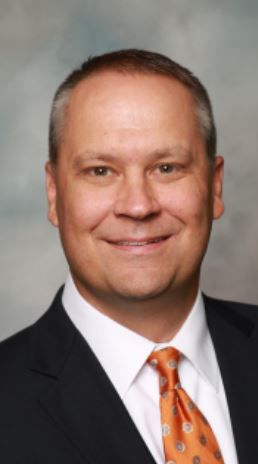 WATERLOO — Would the prospect of winning a cash prize help more Iowans put money into a savings account?
The Iowa Credit Union League believes it would. That's why the trade association representing the state's 87 credit unions and their 1.3 million members supports changing Iowa Code to allow prize-linked savings accounts.
It's one of the legislative priorities that league officials highlighted in an editorial board meeting recently with The Courier.
Prize-linked savings accounts encourage people to save by offering the chance win money, like in a lottery. But participants don't need to purchase anything to be eligible to win, just put their money into savings.
The Iowa Credit Union League says it's a tool to encourage and reward savings that could also attract customers who previously didn't have a credit union or bank account.
"It's helping our customers and bank customers — if they want — to save better," said Justin Hupfer, the group's vice president of governmental affairs. He noted it wouldn't endanger anyone's deposits, whether or not they win. "The money's still theirs, still earning interest."
Encouraging more people to save money has the potential to positively affect a lot of lives. A 2017 Federal Reserve study found fewer than half of all Americans had enough money to cover a $400 emergency expense.
Iowa House and Senate study bills 62 and 1191 were introduced last year but didn't advance. They would make a change to Chapter 99B of the code, governing raffles. The proposal would allow credit unions and banks to offer the accounts, but it was opposed last year by the Iowa Bankers Association.
"The bill's alive again this session," said Hupfer. "That's something we hope we can move the needle on."
A perennial priority of the league is maintaining the tax status of credit unions. Banks have long advocated for raising taxes on larger credit unions.
But Hupfer noted the varying tax treatment between the two institutions relates to "structural differences" rather than size – namely that credit unions are not-for-profit and owned by all their members. Legislators have told him they don't expect an effort to make the change this year.
Another priority is a change in the dollar amount at which credit unions are required to secure, or pledge collateral, for public deposits from cities, counties or other political subdivisions of the state. Currently that's required when the amount is in excess of federally insured limits, or $250,000.
The organization would like to see that raised to exceeding a credit union's total capital, as with banks. That would be very unusual and so typically would require no collateral.
Other priorities focus on policies affecting low- and moderate-income Iowans.
Graduated removal from state childcare assistance when family income exceeds 145% of the federal poverty level is one of those.
Currently, workers face a "cliff" in state assistance when they exceed the poverty level, losing child care assistance completely.
The league also supports public policy designed to make more affordable housing available, improve the talent of Iowa's workforce and boost the quality of life for residents.
Photos: 'Ludicrous Landscapes' exhibit featuring artwork by Katie Walberg