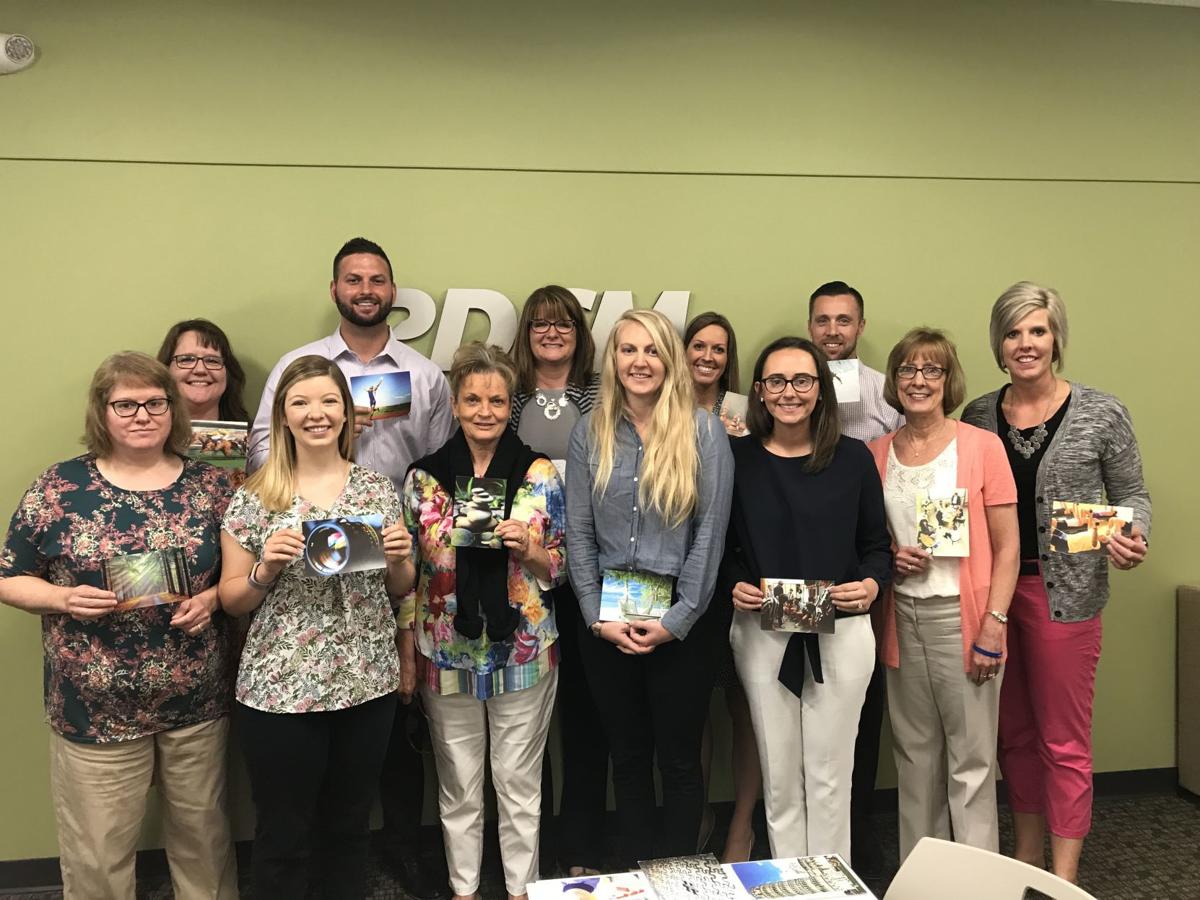 WATERLOO -- As president of PDCM Insurance, Chris Fereday leads a company with more than 100 years in the Cedar Valley.
To do so, he tends to focus on basic values.
"We continually ask ourselves what kind of corporation do we want to work for, and then we create that," he said. "If you listen, clients and employees tell you what's important to them. Then we try to do that, and it goes a long way."
Take PDCM's corporate values, which include things like "do what's right," "take ownership" and "live a balanced life." Fereday said it comes from recognizing that employees are loyal to a company that understands their personal needs.
"Over the last five years, we've doubled in size as an agency," Fereday explained. "We've done that through newer product offerings, merger and acquisition activity."
That growth also was driven by the belief that engaged employees who pass that positivity onto clients, said John Monaghan, a PDCM partner.
"We have a unified motivation to serve our clients and have fun at work," he explained. "Culture isn't a pingpong table or Kegerator you roll out on Friday afternoons; culture is caring about people and doing what's right. That's what resonates well with employees."
Likewise, many nominators said that while they receive and and enjoy competitive, lucrative wage and benefit packages, the real perk is PDCM's atmosphere of collaboration and respect.
"PDCM's values are displayed throughout the building as a reminder to both employees and clients why we do what we do," said Nathan Link. "A couple of them relate to living a balanced life and giving back to pay forward. We hear from top management at least once a month with updates on successes and potential opportunities."
Kelsey Foust said the things she learns at PDCM help her grow professionally and personally.
"Within our department, our team leader conducts monthly trainings specific to our departmental needs and within the company," she added. "Monthly lunch and learns are offered on various topics, like public speaking, emotional IQ and interpersonal communication."
PDCM also exposes staffers to things like using "SMART goals," Foust added. This tool ensures goals are "specific, measurable, achievable, relevant and time-bound."
A few years ago, PDCM initiated the Icon Project, a concerted effort to encourage certain attitudes and behaviors, said Monahan. The project emphasizes guiding principles of the company, depicted with icons, or images to illustrate key concept. Among the icons are trust, empathy, positivity and support.
In addition, PDCM uses the Colby Natural Communication Style model. The tool helps employees identify their personal communication styles and determine how best to be heard in the way they want. Through its use, co-workers can identify communication cues used by others, which helps improve interactions.
Fereday and Monaghan like to hear efforts to engage and empower employees have paid off, and they don't rest on their laurels.
"I think we continually look for feedback from employees," said Monaghan. "When we get that feedback, we respond."
Long-time staffers attest to this.
"They not only strive to do the best for their clients but also for their employees," said Chris Uhland, a PDCM employee of 20 years. "They are continually engaging their employees for ideas on how to make PDCM a better place for clients and employees."