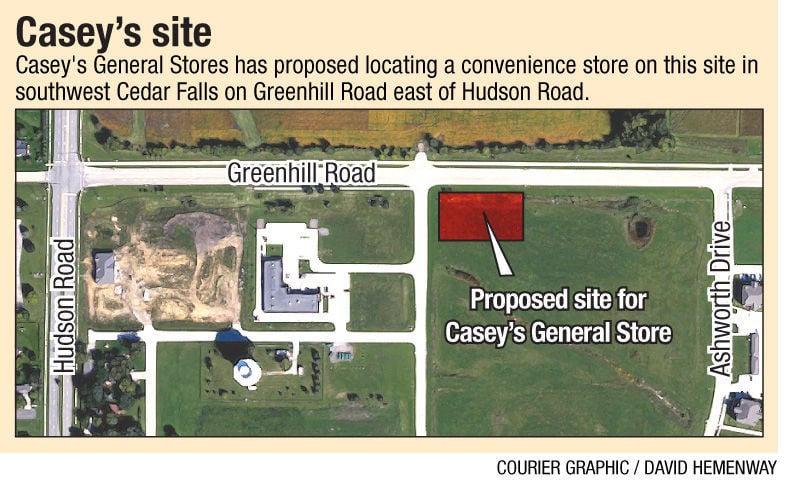 CEDAR FALLS — A site plan for a new Casey's General Store in southwest Cedar Falls was approved by the City Council this week.
The 4,300-square-foot building would be built on 1.4 acres at the southeast corner of Greenhill Road and Algonquin Drive, just east of Hudson Road.
A building permit for the project has yet to be issued. A city staff report said the city engineering staff will review storm water drainage routing in conjunction with a building permit being issued. The plan also calls for adjacent sidewalks to accommodate bicycle and pedestrian traffic.
Responding to concerns expressed by the Cedar Falls Planning and Zoning Commission last year, the plan includes additional landscaping to screen the rear of the building from the surrounding area.
In a separate development, the council approved a site plan submitted by AHTS Architects for a new 19,900-square-foot child care facility off Greenhill Road, at the southwest corner of Ashworth Drive and Fountains Way. No building permit for that project has yet been issued.