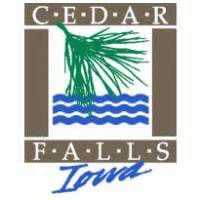 CEDAR FALLS — Recently annexed farmland on the city's southwest edge is expected to allow for future industrial park expansion.
The Cedar Falls Planning and Zoning Commission on Wednesday approved land use and zoning changes for the approximately 200 acres as well as neighboring residential properties.
The farmland, which is south of Viking Road and east of Union Road adjacent to the industrial area, would be divided into 32 lots for development, said Shane Graham, the city's economic development coordinator.
A concept map shows 29 lots ranging in size from 2.1 to 7.84 acres with three remaining lots of 11.88, 16.36 and 16.37 acres. It also shows roads and two detention ponds, one along Viking Road and the other next to the existing industrial park.
After the farm land was purchased by Cedar Falls in 2019, an annexation request was made to the state of Iowa's city development board. That involved a total of 244 acres, including seven residential properties and a Cedar Falls Utilities' electrical substation along Viking and Union roads.
"That annexation was approved by the state in February," Graham told the commission. He noted connections to sanitary sewer and water mains are available to the site, constructed in anticipation of being extended there. City sanitary sewer mains will be extended to the residential properties, but homeowners are allowed to continue using septic systems rather than connecting.
"We already do have a plan for Viking Road," said Graham, from just west of Production Drive to the intersection with Union. It will be upgraded during 2022-2023 to an urban road with curb and gutter. Currently it is asphalt with a drainage ditch.
There are no plans to upgrade South Union Road, which is gravel and maintained by Black Hawk County.
The storm water detention basin along Viking Road will be oversized, said Graham, to help distance the neighbors from the industrial area.
"A buffer is one of their concerns," he noted. "We plan to keep coordinating with them as we keep moving this project forward."
Commissioners approved a future land use map amendment to include all of the property. They also approved rezoning the 200 acres from agricultural to planned light industrial district and all but 20 acres of the remaining land to residential. The 20-acre property at Union and Viking roads is currently a home and wildlife sanctuary, so it will continue to be zoned agricultural.
The changes will need to be approved by the City Council.
In other business, the commission approved vacating a storm sewer easement on the northeast corner of 312 W. First St., where Community Bank & Trust is located. The city will retain a 50-square-foot easement and vacate the remaining 370 square feet.
Karen Howard, the city's planning and community services manager, said the change is being made "so they could in the future build a new bank closer to the corner, consistent with our design standards." A proposal for the bank building, which came before the commission last month was pulled from the agenda until a later date. Commissioners had voiced concerns with some aspects of the plan.
Commissioners also approved plans for multiple temporary wheat paste mural installations in the College Hill business district. They will include portraits of University of Northern Iowa seniors taken by interactive digital studies students.
"This is an outgrowth of a project my students have been working on throughout the semester," Professor Bettina Fabos told the commission.
"This is a really cool way we can celebrate these seniors who have been part of our community for up to four, five years – maybe more," said Katherine Sogard, College Hill Partnership executive director.
The business news you need
With a weekly newsletter looking back at local history.