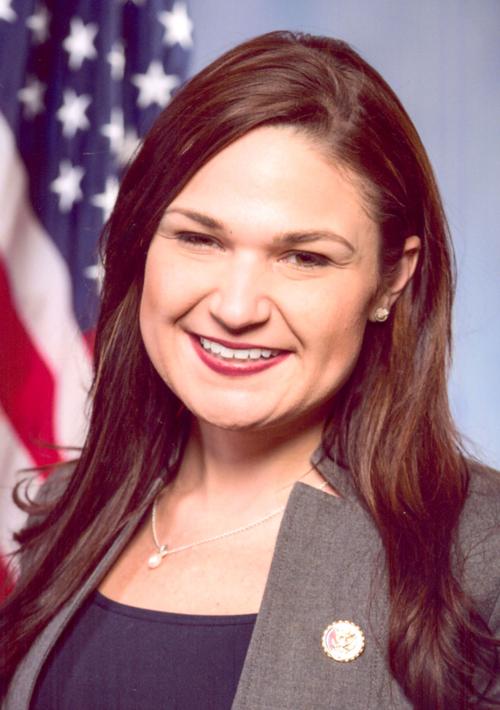 Iowa's 1st District continues to swing -- and this year, it's swinging back to the GOP.
Iowa Rep. Ashley Hinson took the seat held by first-term U.S. Rep. Abby Finkenauer, 51.25% to 48.65%. There were 427 write-ins.
"The conservative movement is alive and well here in Iowa," Hinson said during a live victory speech on her Facebook page at around 12:30 a.m. Wednesday after the results were announced. "Tonight, we sent a very clear message that the voters in Iowa are tired of the chaos and dysfunction in Washington, D.C., and they were ready for a change."
The race had been rated one of nine "toss-up" U.S. House seats held by Democrats, according to the Cook Political Report.
But in two separate Monmouth polls, Finkenauer was polling ahead of Hinson by more than 10 points -- 52% to 41% in August, and 54% to 44% in mid-October. Just days before the election, Inside Elections predicted the race was leaning Democratic.
"Congratulations to Ashley Hinson on her victory," said Tom Emmer, chairman of the National Republican Congressional Committee, in an emailed statement. "Ashley is a proven winner who knows how to deliver results, and her district will benefit from her leadership."
Hinson thanked Finkenauer "for her service to Iowa's First District," as well as thanking her family, campaign team and the grassroots movement she called "Ashley's Army."
"We were in all 20 counties of this district multiple times," Hinson said during a media availability on Zoom after her Facebook Live remarks. "The number one issue for me is getting Iowans the relief they need to recover. It's clear Congress has not been able to get anything done."
Finkenauer had not yet called Hinson to concede by the time of Hinson's victory speech, Hinson said during the availability. A planned Finkenauer livestream on YouTube never materialized, and her campaign instead sent a statement at 1 a.m.
"Given tonight's historic turnout and the record number of votes cast early and by mail, Finkenauer for Congress will continue to review election returns and data on outstanding ballots," campaign manager Ned Miller said. "Our team will conduct that review as quickly as possible and provide an update on Wednesday."
Finkenauer's campaign spent more than $5 million on her race this year through Oct. 14, the last date candidate spending was reported to the Federal Elections Commission. That was more than the $4.5 million she needed in 2018 to defeat Republican U.S. Rep. Rod Blum.
Hinson's win notwithstanding, the U.S. House of Representatives is widely expected to remain in Democratic control, and Hinson noted she would begin Wednesday reaching out to the members of the U.S. House to start to form partnerships on reducing taxes and working on health care issues.