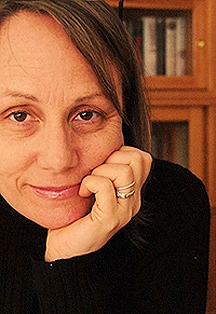 The multi-million-dollar household organizing industry would have us believe that clutter constitutes moral weakness, that minimalism at all costs is the order of the day.
I have meanwhile decided I will never be a minimalist. I will never hire a professional organizer, nor watch one of those de-cluttering TV shows, nor consider "Thirty-one Days to Declutter" on goodhousekeeping.com.
Why? Because, frankly, I like having several rolls of different-colored crepe paper in a drawer in the basement.
I am not a hoarder, mind you. I don't consider myself a clutter freak or even slightly materialistic.
What I am is a mother of three who has decorated more than 100 kid and family parties with crepe paper to match the event and the person. And I likely will decorate many more.
What I am is an average, workaday mother who could easily be pressured one day into throwing away everything in the junk drawer I don't recognize. And the next moment, I will remember that little black box I tossed was the remote control for the digital picture frame in the kitchen.
What I am, more than anything, is the guardian of nostalgia.
This became ever more apparent recently when we decided to renovate our basement.
With the whole family contributing, this dark, dumping ground of a dungeon would be transformed into a cheery family room on one side and organized storage on the other.
All was going well until we got to the storage bins multiplying in family basements all over America. Topped with lids that no longer match, these plastic holding tanks bulge with old diaries and journals; tiny baby clothes and photographs from 1974.
This was to be my job. Only, I got stuck in one bin marked "Emily, first grade," another marked "Wedding," which I hadn't seen in 25 years, and another marked "Newspaper," into which I had dumped the contents of my desk 20 years ago.
I always knew one day I would love opening these bins and reliving my interview with Hillary Clinton in 1992. Which I did that weekend. All weekend long. At which point I told my family: I. Am. Not. Throwing. This. Stuff. Away.
To my credit, I managed eventually to sort through each bin. I neatened up, tidied up, categorized and reduced 18 bins to 12, which were then carefully labeled and stacked in a small storage facility where we already keep the Christmas decorations.
I also decided to forgive myself for not being the Zen creature the de-cluttering industry suggests I can transform into, simply by slimming down my spice cabinet.