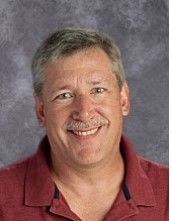 WATERLOO -- The Northeast Iowa Bandmasters Association recently announced the 2019 Philip Sehmann Excellence in Teaching Award recipient is Ken Henze from Hoover Middle School.
The award is given in memory of Sehmann, who had a distinguished career as director of bands at Crestwood Community Schools. It goes to teachers who meet the criteria of excellence, dedication and commitment to the value of instrumental music education in schools.
You have free articles remaining.
Henze, a 1979 graduate of West Marshall High School, received his bachelor of music education degree at the University of Northern Iowa in 1983 and received a master of music performance (tuba) from Akron University (Ohio) in 1985. He began his teaching career at East High School, serving as band director from 1986-96. In 1996, he moved to West High School, where he served as assistant band director for four years. In 2000, Henze accepted a position as director of the seventh- and eighth-grade bands at Hoover.
He currently serves as co-teacher of the sixth-, seventh- and eighth- grade bands at Hoover.