Rather than just eating licorice on National Licorice Day, why not add it to some of your favorite snacks? This licorice salsa comes together quickly and is easy to make, so anyone with even the most basic kitchen skills can tackle this recipe.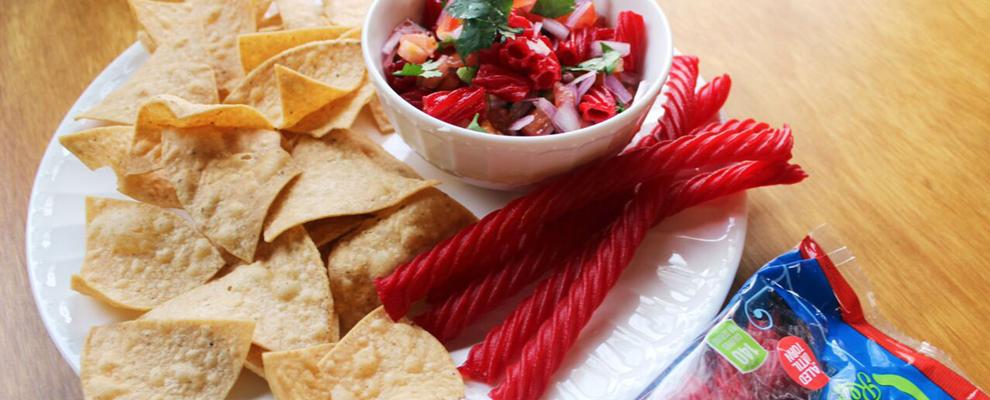 5 tomatoes
½ small red onion
1 jalapeno
Handful of cilantro
2-3 Red Vines Twists
Salt and pepper to taste
Tortilla chips
Directions: Chop up all your ingredients and mix into a large bowl, except for Red Vines Twists. Right before being served add your Red Vines and enjoy your sweet and spicy salsa.