It was January 1943, and the last Alleta Sullivan had heard from her five sons was in a letter dated Nov. 8, 1942. The boys were serving aboard the USS Juneau off the Solomon islands.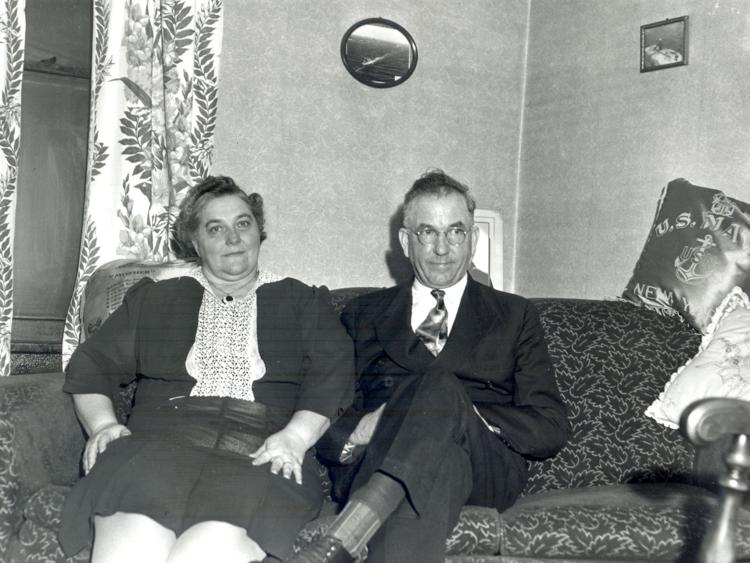 In a desperate plea to find her sons, the anxious mother wrote a letter to the Bureau of Naval Personnel "in regards to a rumor going around that my five sons were killed in action in November. ... It is all over town now, and I am so worried."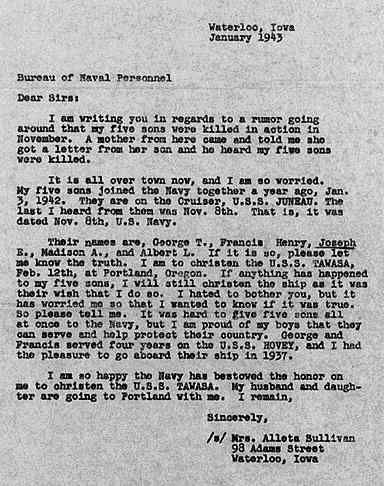 A surviving shipmate, Nebraska native Lester Zook, wrote the family of the brothers' demise before the family received official military notification.
Upon learning the Sullivan brothers were missing in action, President Franklin D. Roosevelt sent a letter to Alleta and Thomas Sullivan, expressing his sympathies to the grieving family.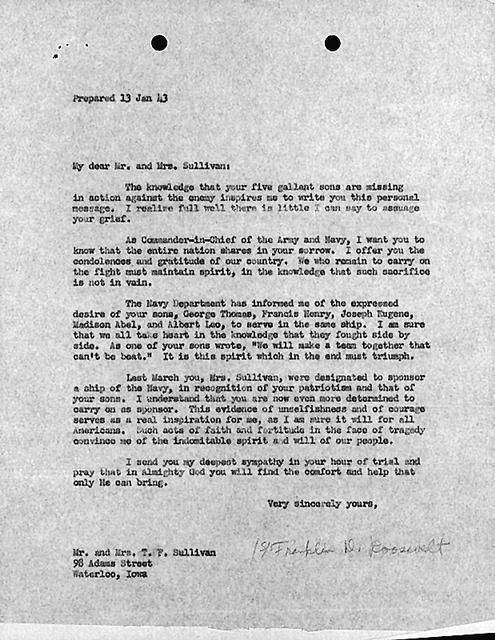 "I realize full well there is little I can say to assuage your grief," he wrote. "As Commander-in-Chief of the Army and Navy, I want you to know that the entire nation shares in your sorrow. I offer you the condolences and gratitude of our country. We who remain to carry on the fight must maintain spirit, in the knowledge that such sacrifice is not in vain."
Alleta and Thomas would go on to ensure their boys' ultimate sacrifices were not in vain through appearances across the country.
In a Jan. 31, 1943, radio broadcast from New York, the grieving parents queried fellow citizens about their own sacrifices in the war effort, according to a Feb. 1, 1943, Courier story.
"We've all got to get into this fight, every one of us," Thomas said. "And we feel we have the right to ask, 'What have YOU given to win this war?'"
Alleta, during the 10-minute address, said their sons went into the Navy together and were lost together.
"That was the way they wanted it to be," and since it "was what the boys would have wanted," she and "Dad" were trying to "keep our chin up, no matter how hard it is."