CEDAR RAPIDS -- Iowa Falls-Alden's dramatic run to the state tournament ended with a straight-set loss to No. 2 Carroll Kuemper early Wednesday afternoon, 25-11, 25-22, 25-20, in Class 3A's first round.
After struggling through the opening set, the Cadets bounced back in the second and led 9-3 before Kuemper overtook them with 7-1 closing run.
"It was disturbing to let the lead slip away," IF-A coach Steve Barhite said. "But we bounced back to start the third."
Iowa Falls-Alden again took the early lead in the final frame, but Kuemper closed with an 11-6 surge.
Aimee Adams led a dominant Keumper team (39-2) with 14 kills. The Knights held an advantage in hitting percentage, .215 to .041, to go with a 6-4 edge in blocks.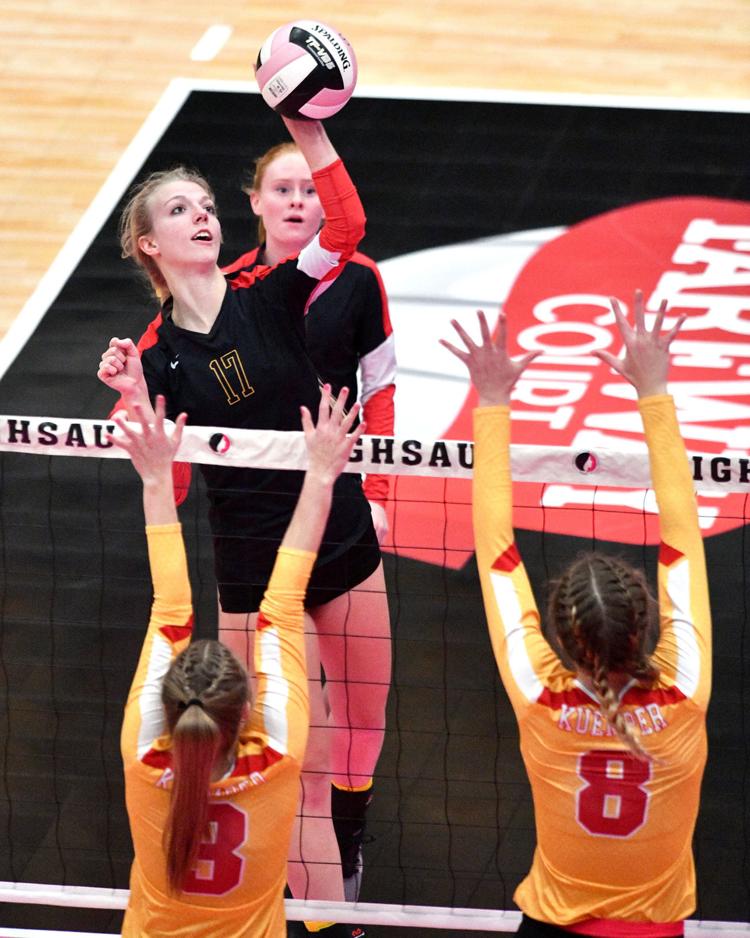 An Iowa Falls-Alden team (31-6) that reached state with a pair of five-set victories was paced by junior middle Grace Renaud's seven kills on .429 hitting and two aces. Lauren Juhl recorded 11 assists and Jenny Wibholm led the Cadets with five digs.
"We knew what we had to do," Barhite. "We just couldn't get it done."
"We wanted to keep them out of system, but they just had too much height and basically our offense never really got on track."
Several key players will return to IF-A's team next season as the Cadets' starting lineup included just two seniors.