WATERLOO — Olivia Fain is not too keen on being a senior.
It's not so much the senior thing, rather it means she will no longer get to play volleyball with some of her lifelong friends after Waterloo Columbus wraps up its 2017 season.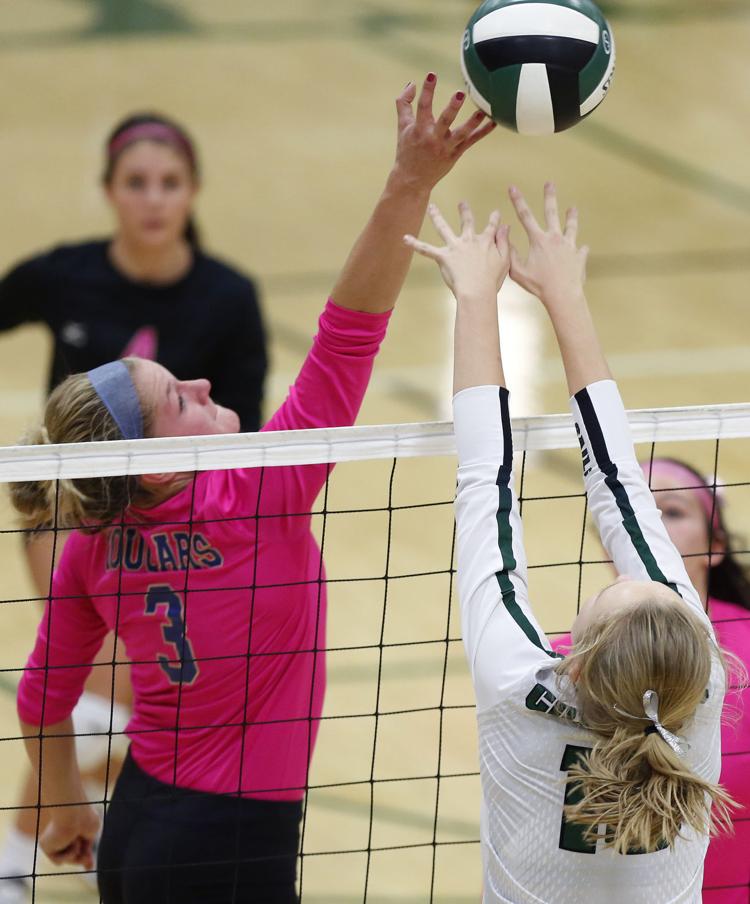 Tuesday at Oppold Gymnasium, Fain and four fellow seniors capped an undefeated home season as the Class 3A third-ranked Sailors topped Sumner-Fredericksburg 25-19, 25-16, 25-14 in North Iowa Cedar League action.
The Sailors went 10-0 at home this season, including winning their own Columbus Invitational.
"It is weird that I am a senior. I don't like it," said Fain, Columbus' setter. "I thought we played pretty well. There is always room to play better, but we finished undefeated at home and that was one of our goals."
The Columbus victory sets up a winner-take-all showdown at Class 2A's No. 1 Dike-New Hartford Thursday in the regular-season finale for both teams.
"Conference championship kind of thing," Fain said. "We are real excited. Dike-New Hartford is really, really good and I think it will be a good match. We're excited."
The Wolverines topped the Sailors in their only matchup this season, 21-17 21-12, in the Cedar Falls Invitational on Sept. 23.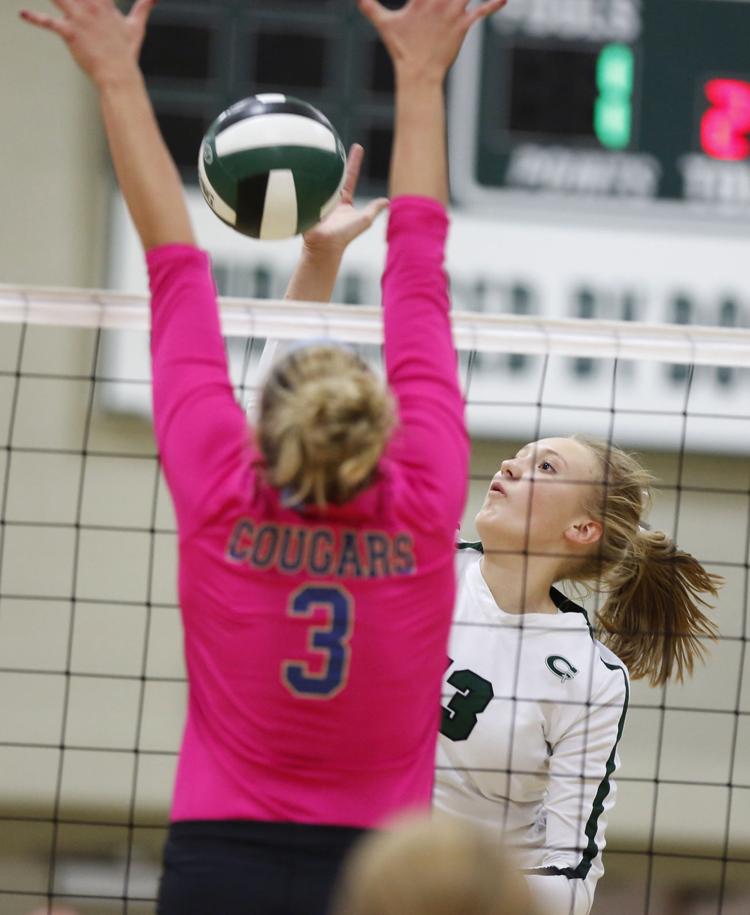 "This will be the first NICL East championship that Columbus has ever played for," Sailor head coach Hanna Nuss said. "We're excited, ready to go there and see what happens."
Tuesday was a rematch of a first-round state tournament game from last year that was won by Columbus and featured a pair of future Iowa State Cyclones — Sailor junior libero Kate Shannon and Sumner-Fredericksburg senior setter Jenna Brandt.
Brandt was fantastic most of the night, keeping the Cougars (13-18) within striking distance, but time and time again the Sailors' (30-7) deep array of attackers were too much.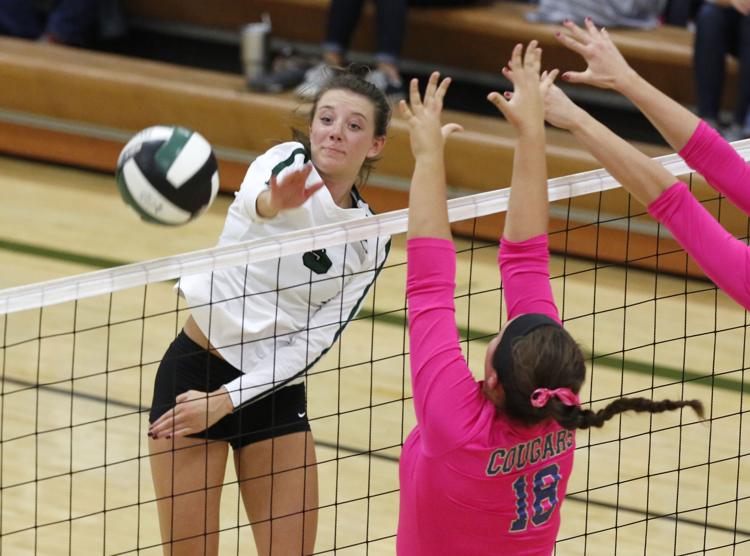 Simply put, Fain had too many weapons to choose from as four Columbus attackers had five or more kills. Sophomore Avery Kroll and senior Anna Sinnott each had eight, while senior Lily Christensen and junior Sydney Schultz each had five.
"It was a pretty good effort all the way around," Nuss said. "We did a lot of good things, and we got to play all our seniors and have them contribute to the victory, which was nice."
Joining Fain, Christensen and Sinnott in playing their final regular-season home match were Ana Ortiz and Hanna Clasen.
For Fain, it's hard to fathom she only has a few matches left with her fellow seniors.
"They are my best friends," Fain said. "I love every one of them, and all my team members. It might have been our last home match, but we are not done yet."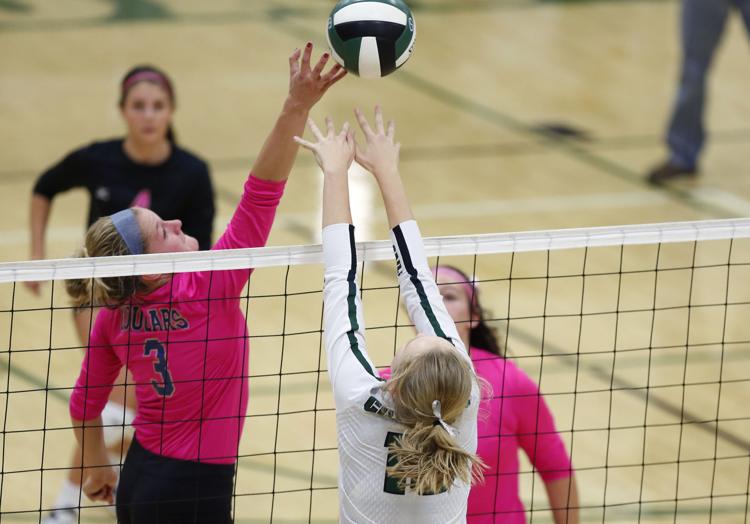 Following its showdown with Dike-New Hartford Thursday, Columbus opens postseason play at Eldora against South Hardin next Wednesday.
The loss closed out Sumner-Fredericksburg's regular season as the Cougars get set to host MFL Mar-Mac next Tuesday in a Class 2A regional opener.