WATERLOO — Kate Shannon felt welcome when she attended her first Iowa State volleyball camp three years ago.
Sunday night, the Waterloo Columbus junior libero verbally committed to accept a scholarship offer from head coach Christy Johnson-Lynch's program. A routine member of the AVCA Top 25, Iowa State has produced the Big 12 Conference Defensive Player of the Week 50 times, more than double the second-highest total of 21 by Kansas in the 11 year history of the award.
"It's an honor," Shannon said, addressing her opportunity to become a Cyclone. "Just knowing that they have a great program and great people makes life a lot easier.
"All the girls I've talked to have been very welcoming. My coaches have definitely pushed me to where I am today, if it were club and school. My teammates have been great. They've definitely pushed me to my limit, as well."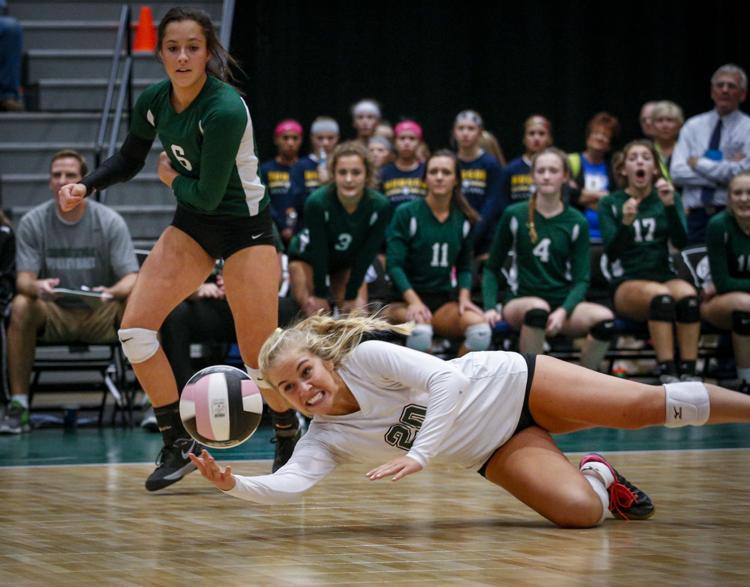 From day one, Shannon has provided a firm foundation in the back row for Waterloo Columbus volleyball.
She's led the Sailors in digs and aces every season, helping Columbus snap a seven-year state tournament drought as a freshman and playing a role on a team that reached Class 2A's championship match a year ago.
This fall, Columbus head coach Hanna Nuss has seen Shannon emerge as a more confident player and leader for Class 3A's No. 3-ranked Sailors.
"Kate just brings kind of a subtle, but determined confidence and just reassurance," Nuss said.
"She'd be a great addition to any program, but Iowa State, I think she'll really fit in well there and be able to add and contribute to anything they're trying to get done.
"Her stability overall and her ease into everything is major for us. Any team looks for someone to just be a rock."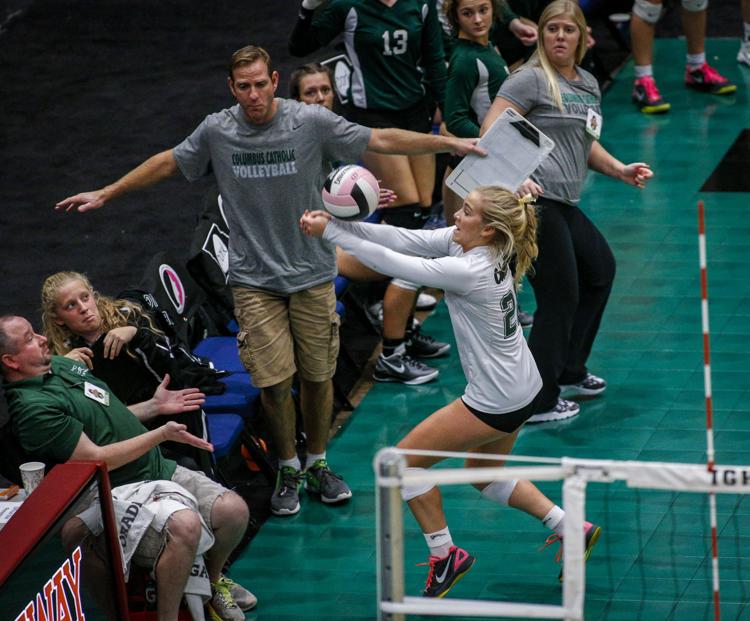 Volleyball is a sport Shannon has been drawn to since childhood when she'd show up to her older sisters' practices and see if the coaches would let her onto the court.
"I loved the energy and how intense it is and all the excitement," Shannon said. "Everyone loves to watch it. It's great."
In addition to volleyball, Shannon has found athletic success as a member of Columbus' state qualifying softball and soccer teams, and credits the multi-sport approach as something that has helped her build friendships and leadership skills.
At Iowa State, she plans to pursue a degree in nursing or a medical-related field.
She's looking forward to working alongside the next wave of Cyclone volleyball players that includes a former club teammate in current Sumner-Fredericksburg senior Jenna Brandt.
"I can't wait to have the first home game, and see everyone, and be down on the court and working with my team," Shannon said.