Bree Thompson
Janesville
Junior
Volleyball
Thompson has become a go-to weapon for Class 1A's top-ranked Janesville. The outside hitter is averaging 4.63 kills per set this season and finished with 18 kills during Thursday's sweep over No. 8 North Tama. A third-year starter, Thompson played a role on Janesville's 2015 and 2016 state championship teams. "Bree is a very powerful hitter and has a passion for the game of volleyball," Coach Shelly Sorensen said of Janesville's two-time all-state and two-time state volleyball all-tournament selection. Thompson also plays club volleyball with the Six Pack program and participates in softball in addition to serving as a National Honor Society member.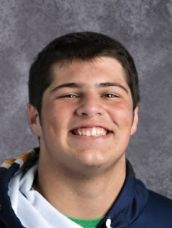 Matt Seres
A 6-foot-2, 265-pound starter on both lines, Seres joined the wrestling team and even picked up soccer this past offseason in an attempt to improve his athleticism for football. That work has translated to the field with Seres recording five solo sacks and two sack assists over the past two games for Class A's No. 9 Hudson (3-0). "He's taken more of a leadership role," Hudson coach Justin Brekke said of his four-year, two-way starter. "Everything he did since last November was to get better for his senior year, and make the team better. He's always helping the guy next to him and has always been a good teammate, somebody that represents our program." Seres is also an honor student and holds the school's squat record in the weight room.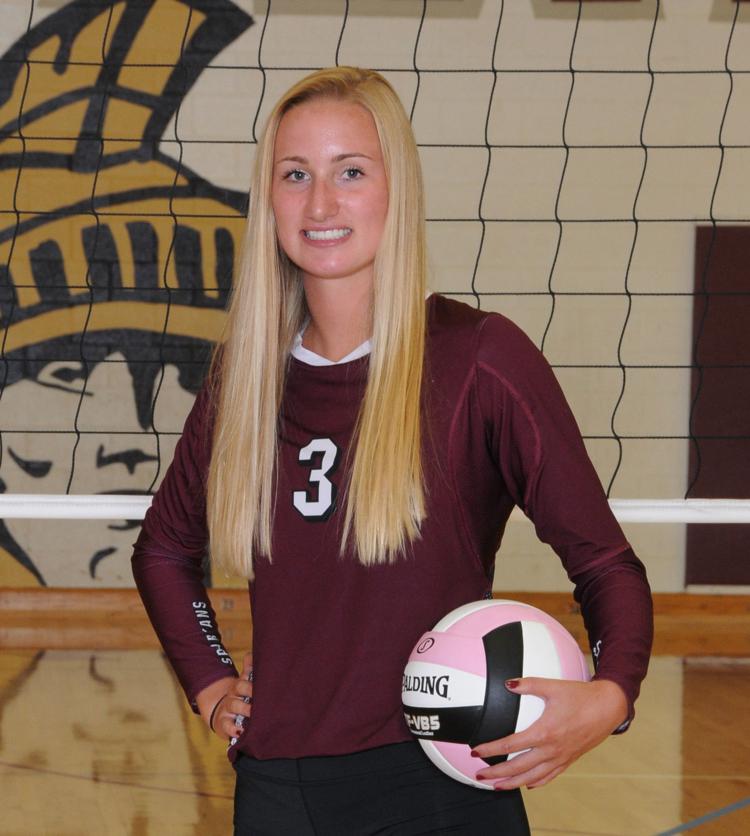 Brooke Flater
Grundy Center
Junior
Volleyball
Flater led her team in hitting efficiency and kills this past weekend as Class 2A's No. 3 Grundy Center remained perfect with a tournament win at Parkersburg. The 6-foot middle hitter recorded 38 kills on .600 hitting during the six matches for her 16-0 team. "Brooke is a steadying presence and brings a lot of balance," Grundy Center coach Lori Willis noted. "Brooke is extremely fun to coach with her positive attitude and her humble heart." Flater is also an all-conference basketball player, a three-event state track qualifier and softball starter since eighth grade. She is active in student senate and youth group.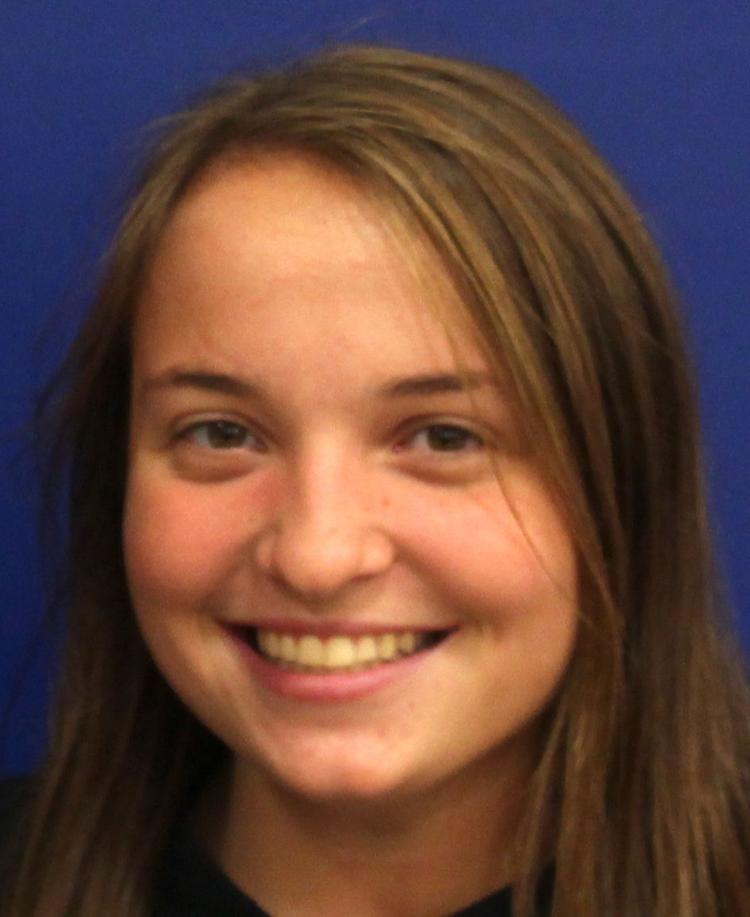 Sydney Petersen
Dike-New Hartford
Senior
Volleyball
Petersen's standout play in the back row helped Class 2A's top-ranked Dike-New Hartford earn an impressive tournament win at Osage that included victories over Class 5A's No. 1 Cedar Falls, 4A's No. 4 Waverly-Shell Rock and 3A's No. 2 Osage. The fourth-year libero leads D-NH with 3.47 digs per set and is serving 88 percent with 17 aces. "She has great instincts for the volleyball and understands the game," Coach Diane Harms noted. "She is a strong leader for our team on and off the court. Her communication on the court is invaluable. ... She is an extremely competitive person and competes each and every point." The returning elite team all-stater also competes in basketball and track and field. She is committed to play volleyball at the University of Texas.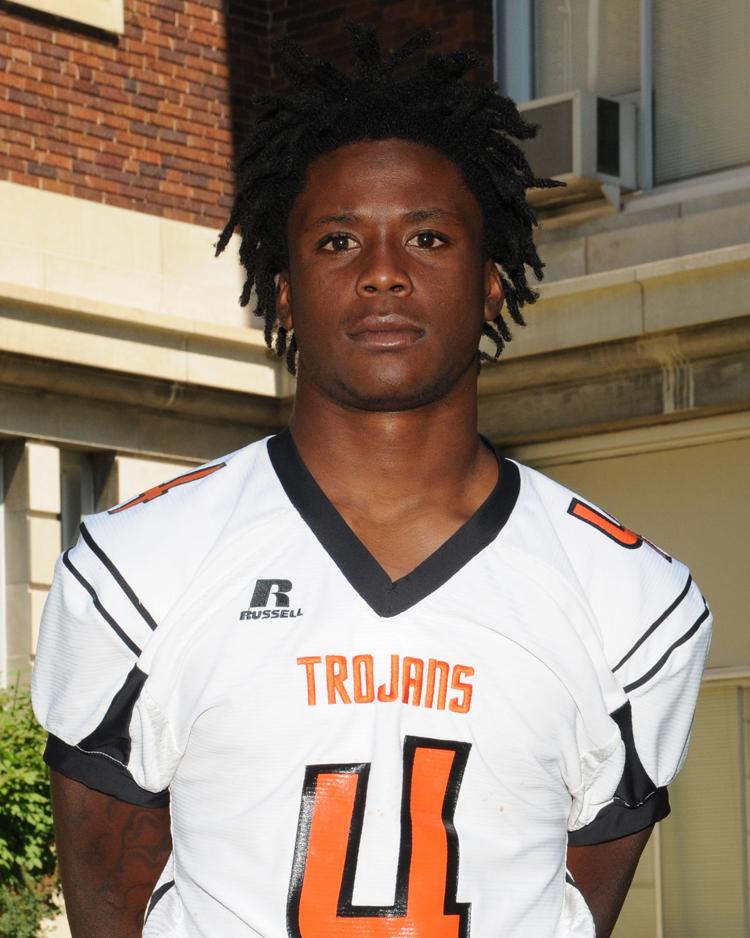 Damon Johnson
Waterloo East
Senior
Football
Johnson has been a dynamic option on offense for a Waterloo East team that snapped a lengthy losing streak while jumping out to a 2-1 start to the 2017 season. The 6-foot-2 wideout recorded five catches for 136 yards and a touchdown during Friday's win over Marshalltown. He also was a valuable leader, running the offense at times from the Wildcat formation following last week's injury to quarterback Dylan Reyes. Johnson has 313 receiving yards in three games. "He brings a little size and speed to it, he's definitely a great route runner and his leadership skills are pretty good," East coach Xavier Leonard said. "He understands the game."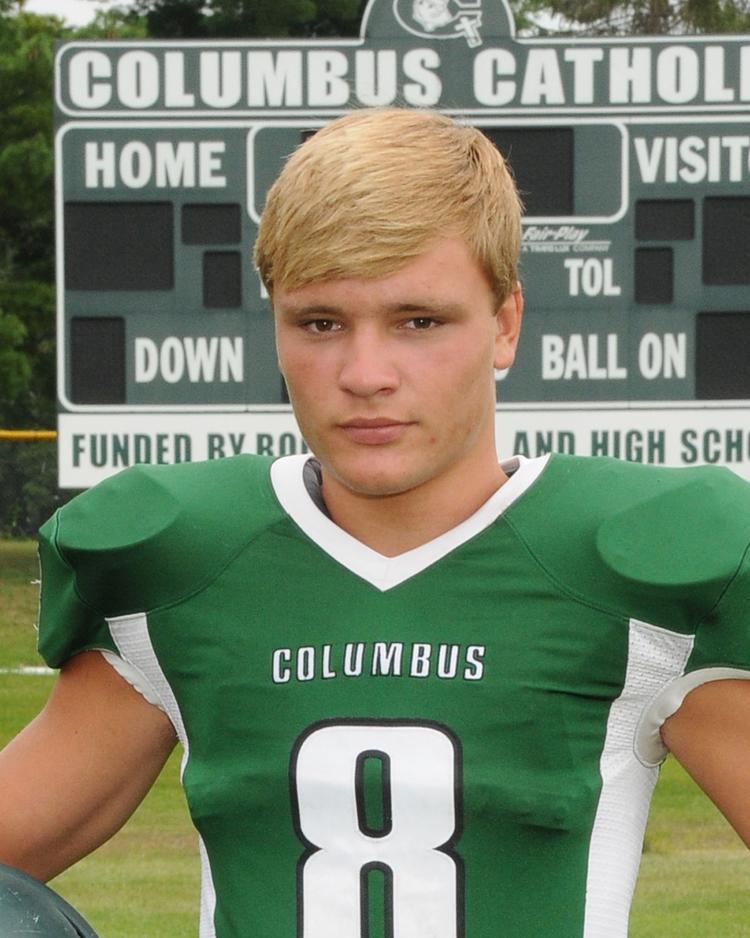 Mitch McFarland
Waterloo Columbus
Senior
Football
Waterloo Columbus' senior wide receiver helped his team get into the win column Friday night with four catches for 111 yards and two scores during a 14-0 victory against Oelwein. McFarland also made eight tackles on defense and kicked both PATs. "He's a kid that doesn't say a whole lot, but is a hard worker and has been solid on both sides of the ball," Columbus coach Brad Schmit noted. "He's continually improving his craft and really works hard when he's blocking on the perimeter."