GRUNDY CENTER — Kylie Willis grew up as one of Grundy Center volleyball's biggest fans.
With her mom, Lori, serving as an assistant coach on Darwin Sents' staff, Kylie watched athletes like Heather Hook, Samantha Meyers and Riley Sents lead the Spartans to five consecutive state tournament appearances before joining NCAA Division I programs.
Once Kylie reached high school, Lori took over the head coaching job. The eldest of three Willis children has worked alongside her mom and a talented group of teammates to leave their own mark within Grundy Center's tradition of volleyball success.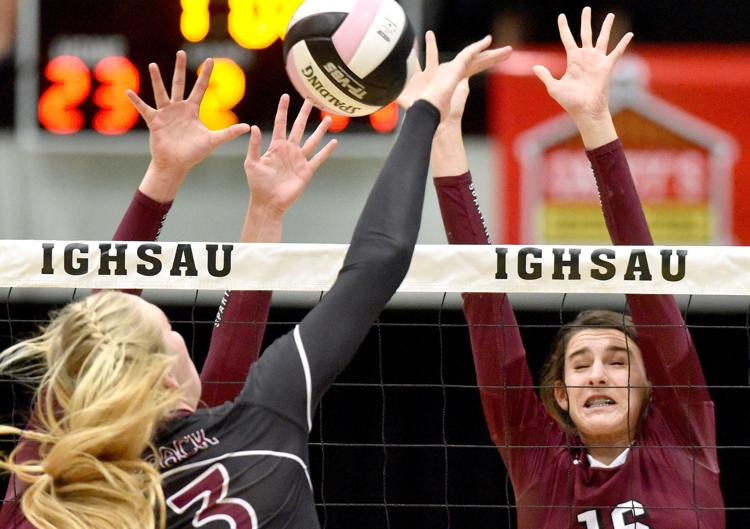 "I always looked up to all the girls my mom was coaching and I just felt a connection with volleyball," Kylie Willis said. "It was very motivational. ... They were such good role-models and had a good attitude showing us how a Spartan volleyballer plays. That was the expectation, so you wanted to fulfill it and not let them down and keep the Spartan tradition going."
The Spartans followed last season's breakthrough run to the state tournament, with a roster filled by underclassmen, by jumping out to an 18-0 start with a pair of weekend tournament championships this season.
Willis leads Class 2A's No. 3-ranked team (28-4) with 2.85 kills on .468 hitting from her middle hitter position. She also serves at a 94 percent efficiency and averages 0.79 blocks a set and 2.08 digs as a five-rotation contributor.
Lori Willis admits that well-rounded skill set isn't something that came easily to her daughter, whom she initially tried to steer toward basketball in order to find her own passion. While Kylie and her classmates began playing volleyball in fourth grade, she didn't serve in matches until seventh grade and the thought of her playing back row wasn't on the radar.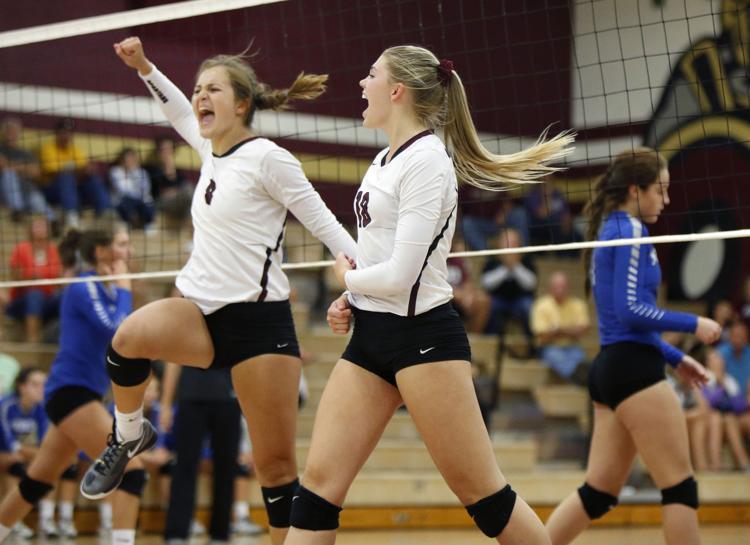 "The biggest blessing she received was the fact that she was uncoordinated," Lori Willis said. "It made her work harder. It didn't come to her naturally so she had to put in the extra time. ... She's put in a lot of practice and a lot of grit to get where she is right now."
Kylie credits the opportunity to work with coaches Liz Plum, Brian Lepa and Jay Grassley with the Six Pack club program entering her eighth grade year as another vital key to her development.
"They saw a lot of potential in me and if it wasn't for them I wouldn't be the player I am today," she said.
Willis has enjoyed working alongside a cohesive and athletic group of friends who started playing basketball together in third grade and then added volleyball to their repertoire.
"My teammates are wonderful," Kylie said. "They're always pushing me and we're pushing each other. They are all really good athletes. We have such a close friendship, no drama on the court, and that just makes for a wonderful year. You can just focus on the game and have fun."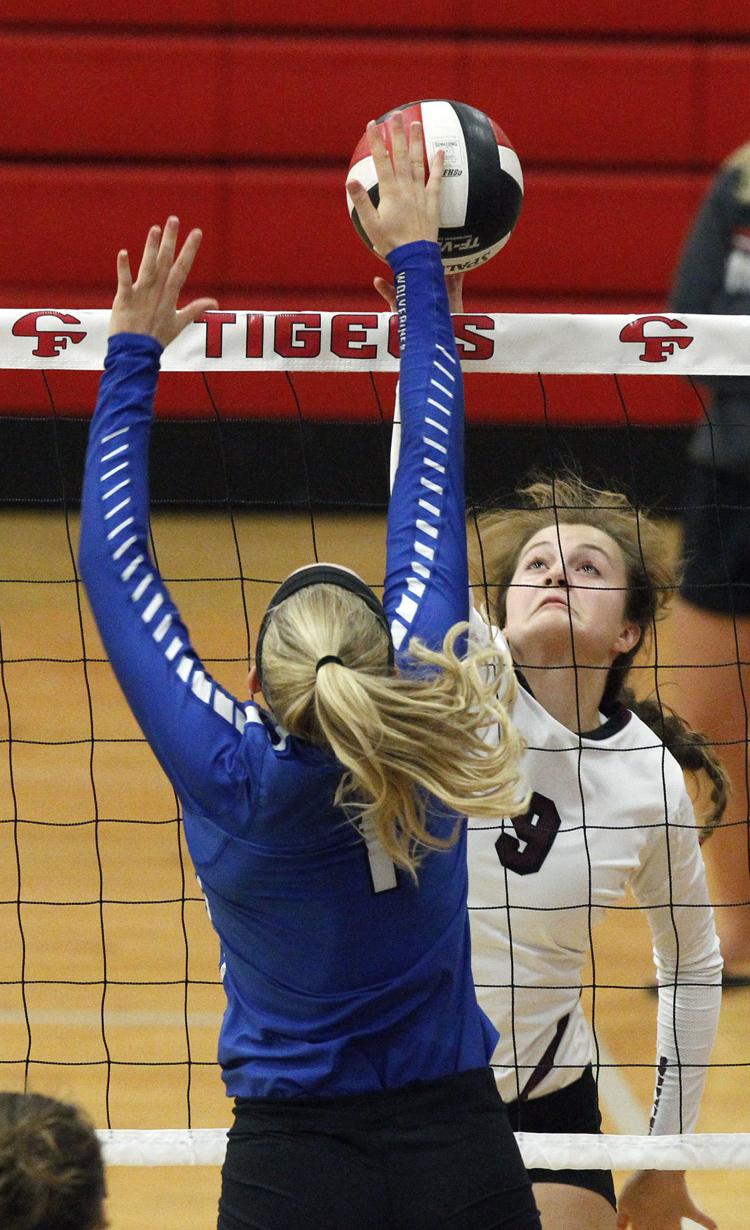 Lori Willis characterizes the group as driven and unselfish. She knows she can push them hard as they work to reach their potential.
"They don't give up," Lori Willis said. "The best way to describe it is they just get it. They get competition. They get what it takes to be a team. It really drives them.
"Not only do they want to be the best players that they can be, but they want to be the best player for the team. They just enjoy being a part of something that is bigger than themselves."
Grundy Center entered this week two matches away from extending a win streak over NICL West opponents to nine consecutive years. The Spartans are coming off a weekend tournament in which they recorded a narrow win over 3A's No. 7 Osage and battled 5A's No. 4 Cedar Rapids Jefferson to the wire before losing in the semifinals.
While living with her coach isn't always easy, Kylie wouldn't trade these high school years for anything.
"It's been a struggle sometimes being a coach's kid," she admits. "You're always getting coached at, even when you go home, at practice, during games, it's never-ending. But I truly wouldn't change it because it's brought me and my mom closer and we can share that passion together. It's something we will always cherish."
Beyond high school, Kylie is looking toward an opportunity to play collegiate volleyball. She's already drawn interest from multiple NCAA Division II programs and still has two postseasons of high school volleyball left to continue to make her mark on the program she grew up idolizing.
"It would mean the world to me that I'm able to keep pursuing what I love and knowing that I'm able to play in college," Kylie Willis said. "Since I was young, I've been clumsy. I've never had all the coordination. All my hard work will eventually pay off if I'm able to play at the college level."