CEDAR FALLS — While the offense remains a work in progress, the Cedar Falls girls' basketball team looked in midseason form on the defensive end Tuesday.
The Class 5A top-ranked Tigers smothered Dubuque Hempstead, forcing 23 turnovers in a 64-41 season-opening win.
Cedar Falls looked out of sorts offensively early on, struggling to deal with Hempstead's 2-3 zone. And following a Riley Kay layup, the Mustangs had a 16-14 lead on the strength of a 10-0 run.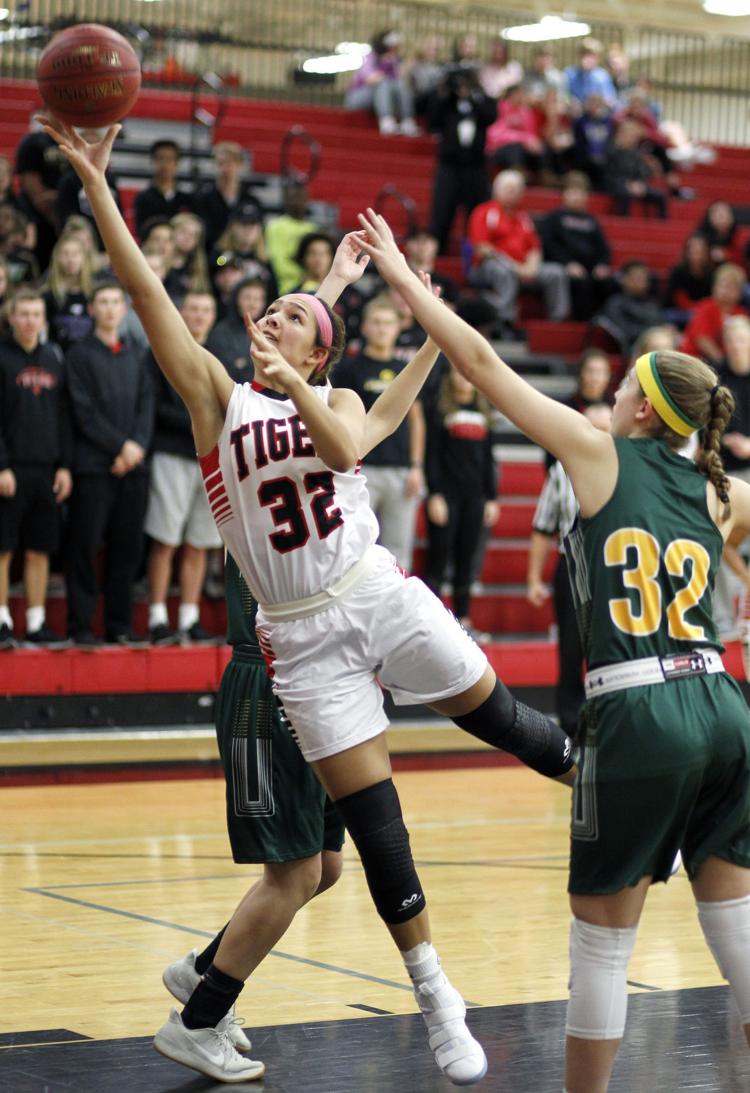 But a defense that took the ball away 15 times in the first half eventually turned the tide for Cedar Falls, which closed the second quarter on a 16-2 run to build a 31-18 lead.
"Being able to go on a few of those runs and get a little spurt there right before halftime definitely helped us going into the half," Tigers coach Greg Groen said.
On a team with three senior Division I commits in its starting lineup, sophomore Emerson Green stole the show Tuesday, recording 25 points. Green, who scored the final six points of the first-half run, connected on four of five 3-point attempts while tying freshman Anaya Barney with a game-high five steals.
After suffering a disappointing loss in the state championship game a year ago, Groen said it will be crucial for the rest of his squad to supplement the efforts of Kiana Barney, Cynthia Wolf and Kamryn Finley if the Tigers hope to get over the hump this season. And if their production continues at the same level as Tuesday night, he knows his already loaded team will become all the more dangerous.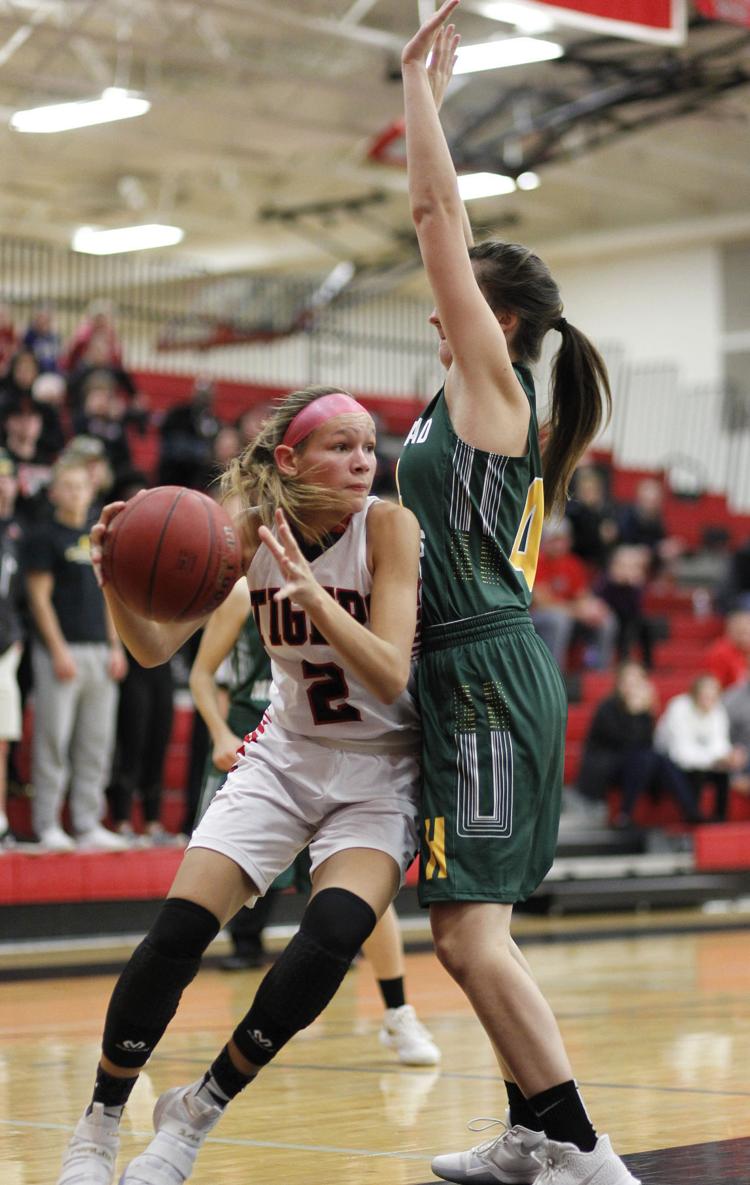 "Just by having that, that's definitely going to free up other girls to get opportunities to score and shoot, too," he said. "On any given night we have six, seven girls that can put up points and help us out."
"(Our seniors) attract a lot of attention which allows for some of us to get more opportunities," added Green. "They create good opportunities for us and we have to do the same for them."
In her first game since transferring from Linn-Mar, Finley finished with 13 points. Despite a rough shooting night, Kiana Barney also cracked double figures with 12.
Wolf pulled down a game-high nine rebounds, as the Tigers finished with a 36-28 edge on the glass.
Ced. Falls 64, Dub. Hempstead 41
DUB. HEMPSTEAD (1-1) — Mackenzie Paulsen 1 0-0 3, Kayle Springer 2 2-3 6, Morgan Krug 2 6-8 10, Madison Fleckenstein 2 2-2 6, Riley Kay 3 1-2 7, Katie Schaul 0 1-2 1, Jenna Springer 0 0-0 0, Morgan Hearden 1 0-0 2, Riley Bleymeyer 1 1-2 4, Corinne Meier 0 2-4 2. Totals 12 15-23 41.
CEDAR FALLS (1-0) — Anaya Barney 1 1-2 3, Emerson Green 9 3-4 25, Kiana Barney 4 3-4 12, Cynthia Wolf 3 0-0 6, Kamryn Finley 6 0-1 13, Morgan Sterrett 0 0-0 0, McKenna Gleason 0 0-0 0, Lexie Godfrey 0 0-0 0, Kirsten Graves 0 1-2 1, Clara Forsblom 0 0-0 0, Grace Burken 1 0-0 2, Allison Eagem 1 0-0 2. Totals 25 8-13 64.
3-point goals—Hempstead 2 (Paulsen 1, Bleymeyer 1), Cedar Falls 6 (Green 4, K. Barney 1, Finley 1). Fouled out—none