IOWA CITY – One look at the tape was all it took.
Iowa football players understand that this isn't the same Purdue team they literally ran all over a year ago, piling up 365 yards on the ground and scoring on five-of-six first-half possessions in a 49-35 win that wasn't as close as the final score indicated.
"They're a different team, completely different,'' said Iowa defensive tackle Nathan Bazata, one of 18 Hawkeye seniors who will be honored today prior to the 2:30 p.m. kickoff of the final home game of the season at Kinnick Stadium.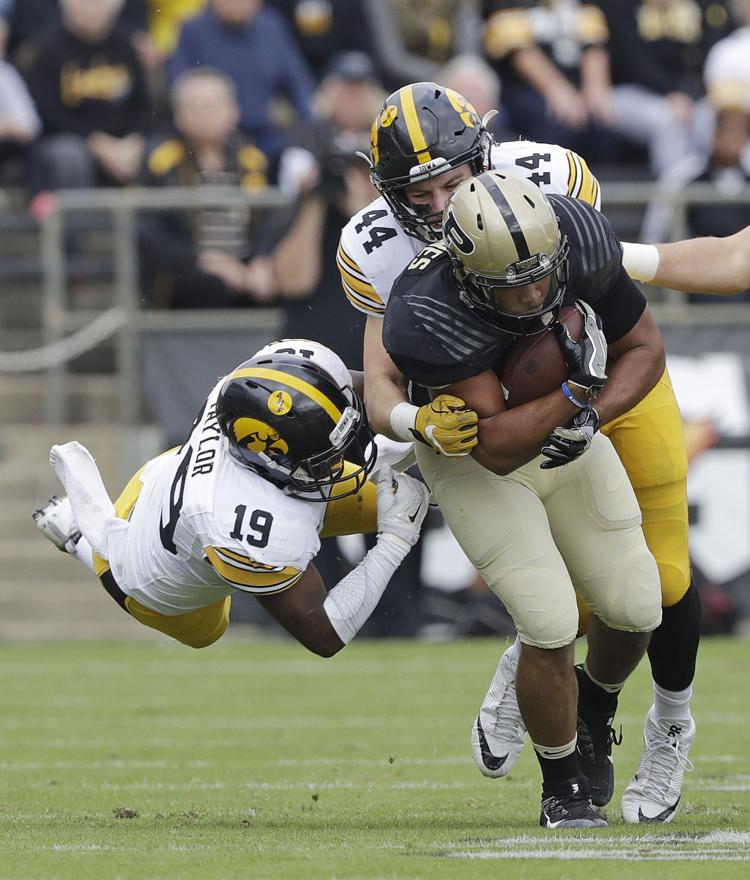 "We saw how they played Wisconsin. We know how we played Wisconsin. They have our attention.''
The Boilermakers gave the unbeaten Badgers team which manhandled the Hawkeyes 38-14 last week the closest game they have played this season, a 17-9 game that wasn't decided until the final possession.
A two-point loss at Rutgers and a one-point loss to Nebraska have left Purdue on the frustrating end of a 4-6 record, competitive but not quite able to finish top opponents off during coach Jeff Brohm's first season.
The Boilermakers have had their moments beyond the Badgers since losing an energy-filled season opener to Louisville which set an aggressive tone which is changing the culture of Purdue program.
"We've kind of hit a lull since we started the Big Ten schedule, but I do think we have gotten better,'' Brohm said. "We still have a long ways to go, but the attitude has been good and they understand where they need to get better.''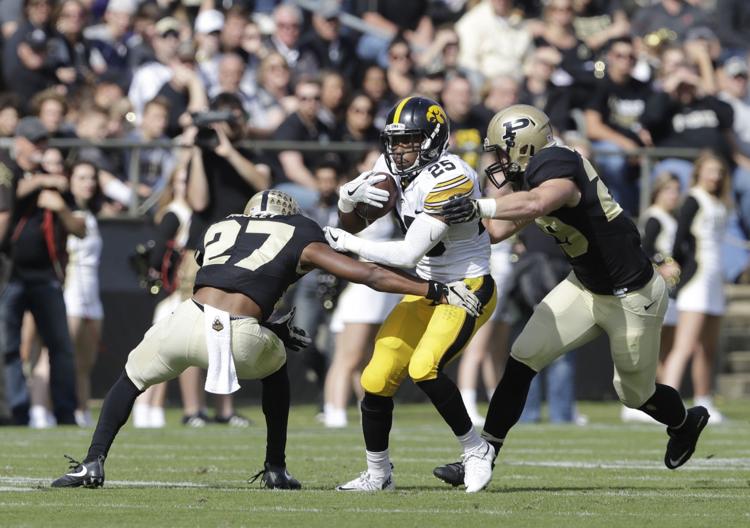 Iowa coach Kirk Ferentz believes that is already happening.
He points to the Boilermakers' defense and what he calls the team's "real aggressive attitude'' as examples.
Purdue has not allowed an opponent to score more than two touchdowns in its last six games, dating to a 28-10 loss to Michigan on Sept. 23, and after surrendering 42.6 points per game last season the Boilermakers are giving up 19.1 on average this year.
That improvement has started with stopping the run, something Iowa never got started in its most recent game.
Purdue has held its last three opponents – Nebraska, Illinois and Northwestern – to fewer than 100 rushing yards.
"They haven't been good enough (in recent seasons) on defense to win consistently, but they're playing at a really high level right now, not giving up a lot points, which is the most important thing,'' Ferentz said.
Iowa rushed 26 times for a total of 25 yards last week at Wisconsin, the fourth time this season the Hawkeyes have finished with fewer than 100 yards and something which has led to a defeat in each of those games.
"We've got to get it going again,'' Iowa running back Akrum Wadley said. "That's on all of us. Purdue's better. They're doing some good things, but we need to play our game, get back to that.''
The Boilermakers' defense typically utilizes a four-man front, but incorporates plenty of blitzing and additional looks that will challenge the Hawkeyes' offense.
"Their whole team is very multiple. Offensively, defensively, special teams, you have to prepare for a lot of things,'' Ferentz said. "They're very diverse and you're not sure what you're going to get week to week.''
As a senior, Wadley doesn't see motivation as an issue.
"I want to walk off of that field one last time with a win,'' he said. "That's how I want to end it.''