CEDAR FALLS — For 36 minutes Saturday, Northern Iowa bared little resemblance to the team that had lost seven straight games and was alone in the cellar of the Missouri Valley Conference.
Luckily for the Panthers, a disastrous final four didn't negate the fast start.
Tywhon Pickford scored 23 points on a perfect 6-of-6 shooting, fellow freshman Austin Phyfe added 20 points and UNI built a 23-point lead before fending off a furious Valparaiso rally to earn its first Valley win, 81-76, at the McLeod Center.
The game looked to be completely in hand with 3:52 remaining, as Wyatt Lohaus connected on two free throws to give the Panthers a 71-52 lead.
But aided by a suffocating full-court press, a five-guard Valpo team which had been unable to get anything going, caught fire.
Immediately after Lohaus' free throws, Bakari Evelyn connected on a 3-pointer, which kick-started a 10-0 run in a 1:02 stretch where the Panthers turned the ball over four times.
The rally continued with under two minutes to play, as a Markus Golden triple got the Crusaders within 74-69 with 1:22 remaining.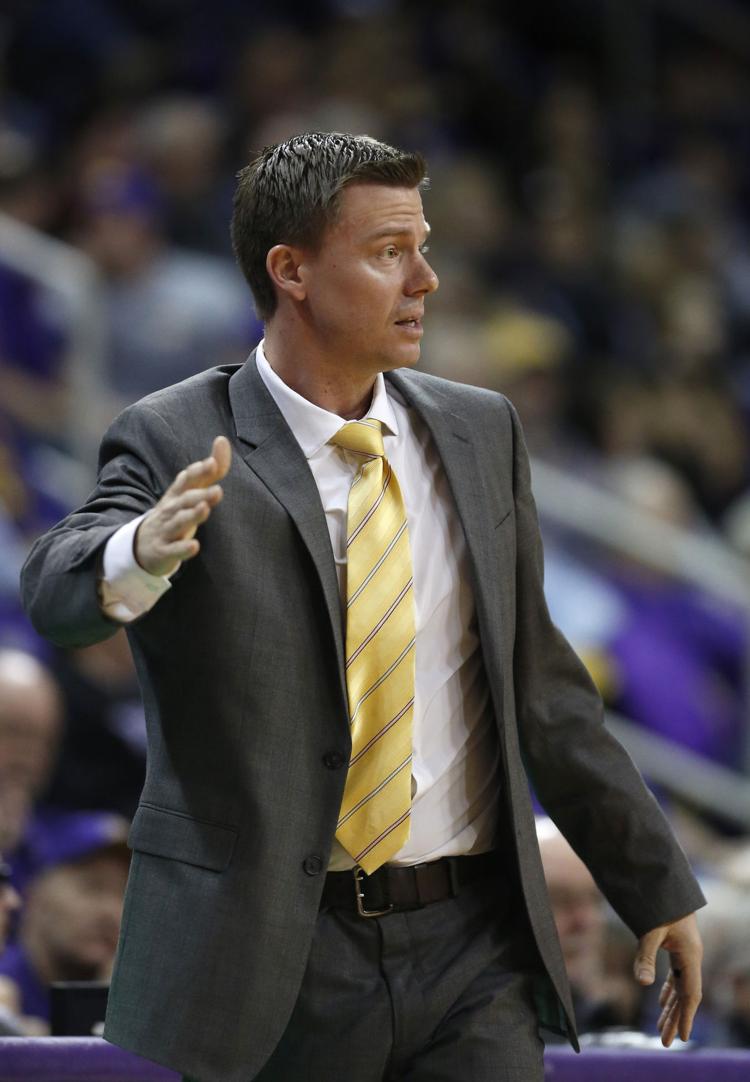 But that would be as close as the score would get, as UNI, which didn't hit a field goal in the final 4:31, closed games out at the foul line to finally end its second-consecutive 0-5 start in Valley play.
It's often said that there are no ugly wins, especially during prolonged losing streaks. And despite the game getting far closer than it needed to, Panther Coach Ben Jacobson found it easy to focus on the positives.
"I told the guys 'Don't let that last three minutes distract you from a terrific performance,' Jacobson said. "We defended the well. For the most part I thought we did a good job defensively and made it hard for them."
The offense also did its part, thanks to a sparkling performance from a pair of true freshman.
Pickford was one late missed free throw shy of a perfect shooting night, as he went 7-of-8 from the line and 4-of-4 from behind the arc. Phyfe was also near perfect, hitting 6-of-7 from the field and 8-of-8 from the line.
The duo also dominated the glass, finishing with a game-high nine and eight rebounds respectively for a UNI team which finished with a 40-27 edge on the glass.
Though they still have a decent-sized hole to climb out of at 1-5 in the Valley, getting that first win could prove huge for the Panthers, as they look to get back into a wide-open MVC race.
Whether or not they can get back in the running, Jacobson has long believed better things were on the horizon, and Saturday's win only solidified his confidence.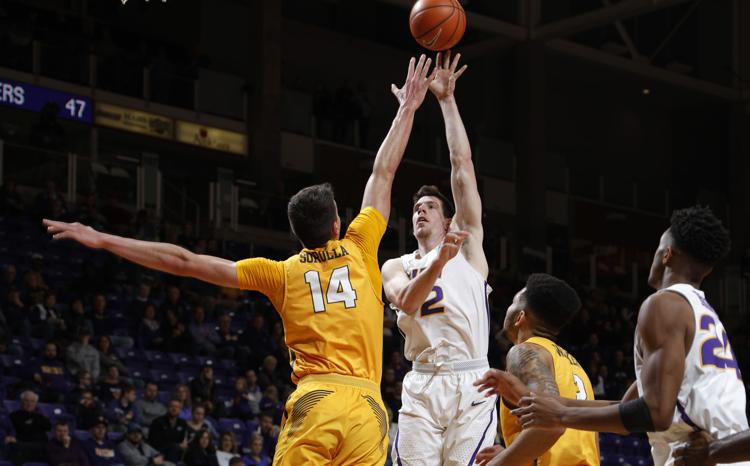 "This gives us just a different bounce in our step," Jacobson said. "When we come to the gym tomorrow, it'll be the first time in three-plus weeks that we've come back to the gym after beating somebody. It just give a different feel to everything. That's the most important thing."
And with surprising Valley leader Drake coming to the McLeod Center on Tuesday, the confidence boost came not a moment too soon.
"We're excited," Pickford said. "Being able to get that at home will give us a lot of confidence to go into the next game. We've got another home game Tuesday. We look to do the same thing."
SURPRISING MOVE: While his performance was no doubt a story, perhaps the biggest happening of the night was the Phyfe was in the starting lineup at all.
Just six days after he didn't play a minute against Loyola, Phyfe supplanted leading scorer Bennett Koch in the starting five. The move paid immediate dividends as Phyfe was able to score the game's first points on a 3-point play 1:15 in.
The freshman from Waverly admits he didn't expect to get the start, but said getting into the flow of things early provided a needed confidence boost he hopes will carryover going forward.
"I was definitely not anticipating it happening," said Phyfe, who found out he was starting on Saturday afternoon. "I looked at it as just another game, but it's different from coming off the bench. I had a little bit of nerves, but once that first one went in, I just looked at it as a normal game."
Jacobson said the move was done to give his team a change of pace to start the game and was very pleased with the results.
"(I was) just trying to find ... a way to give us a little different start to the game," Jacobson said. "We made that switch just to see if we could get a little different energy to start the basketball game. And Austin played great."
While he did little with his performance to lose the starting job, Phyfe wasn't able to finish the game, leaving with an ankle injury at the 6:01 mark.
"I just tweaked it a little bit," he said. "I'll be good for Tuesday."
UNI and Drake tip off in Cedar Falls at 7 p.m. Tuesday.
UNI 81, Valpo 76Valparaiso Mn FG-A FT-A Rb As PF TP
Walker 30 2-8 2-4 3 2 4 6
Joseph 32 3-7 4-4 5 0 5 10
Evelyn 38 7-15 1-1 2 1 3 19
McMillan 9 1-4 0-0 1 0 2 2
Bradford 28 4-12 0-5 1 9 2 8
Golder 28 7-11 1-1 6 1 4 18
Linssen 8 1-1 0-0 2 0 0 2
Sorolla 15 4-4 1-1 3 0 4 9
Totals 200 30-66 9-16 27 14 27 76
UNI Mn FG-A FT-A Rb As PF TP
Carlson 36 3-10 4-6 4 3 1 11
Pickford 35 6-6 7-8 9 2 2 23
McCloud 28 2-4 1-2 3 4 4 5
Phyfe 23 6-7 8-8 8 0 4 20
Haldeman 12 2-3 0-0 2 2 2 5
W. Lohaus 20 0-2 8-10 4 0 3 8
Totals 200 22-46 31-38 40 12 18 81
3-point goals—Valpo 7-23 (Evelyn 4-9, Golder 3-5, Bradford 0-3, Walker 0-2, Joseph 0-2, McMillan 0-2) UNI 6-13 (Pickford 4-4, Carlson 1-3, Haldeman 1-2, McCloud, Brown, Rhodes and W. Lohaus 0-1) Steals—Valpo 13 (Walker 5, Evelyn 4, Joseph 2, Bradford 1, Golder 1) UNI 3 (McCloud 2, Pickford 1). Blocks — Valpo 3 (Golder, Linssen and Sorolla), UNI 0. Turnovers — Valpo 10, UNI 17.
Officials—Brad Ferrie, David Stevens and Tim Fitzgerald. Att.—3,4,707