CEDAR FALLS — Week 12 practices are different.
In week 11, practice is a continuation of what becomes a monotonous regular-season grind.
In week 12, it is a blessing, because for the University of Northern Iowa football team it means getting ready for an FCS playoff game.
There were was plenty of jump and energy Monday inside the UNI-Dome as the 20th-ranked Panthers (7-4) began preparing to host Monmouth University (9-2) Saturday at 4 p.m. in a first-round FCS playoff game.
"It is awesome, just a blessing," senior wide receiver Daurice Fountain said.
After missing the 24-team field a year ago during a rough 5-6 season and then beginning the 2017 season 2-3, UNI definitely feels fortunate to be at home playing football Thanksgiving weekend.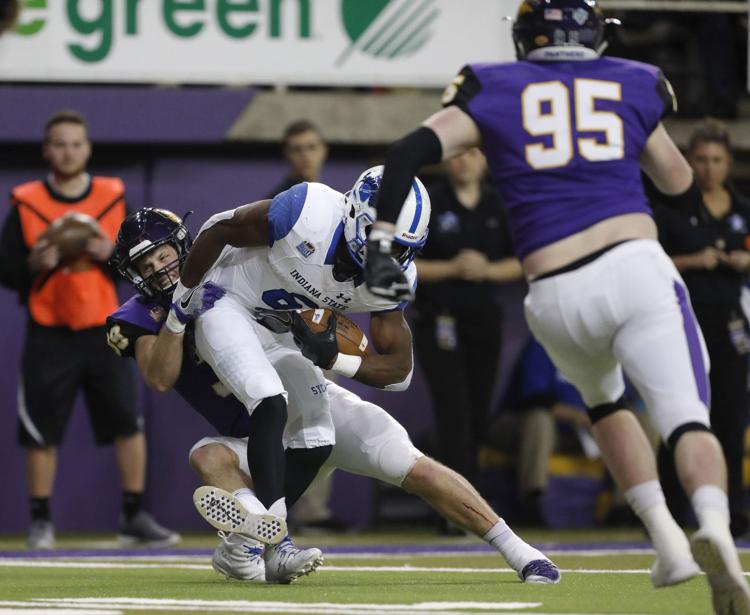 "Means a lot. You are always trying to uphold the winning tradition, live up to the standards UNI has, so missing out was a big letdown," running back Marcus Weymiller said."Bouncing back from that is good for the program. I'm really proud to be part of the program and we all worked hard to bring the program back to the playoffs."
Now that the Panthers are in they want to test their mettle because they aren't happy just making it.
"It is another opportunity to go out and play with our brothers," senior defensive tackle Adam Reth said. "But just getting in wasn't our goal. We want to see how far we can go and see how good we actually are."
UNI's first test is a Monmouth team that is making its first appearance in the playoffs.
Prior to losing to Kennesaw State in its season finale, a de facto Big South Conference championship game, the FCS playoff committee felt the Hawks had done enough to deserve an at-large bid.
Their resume includes a seven-game win streak and a 46-27 victory over Lehigh, the Patriot League champions.
Monmouth is in just its 25th year of football.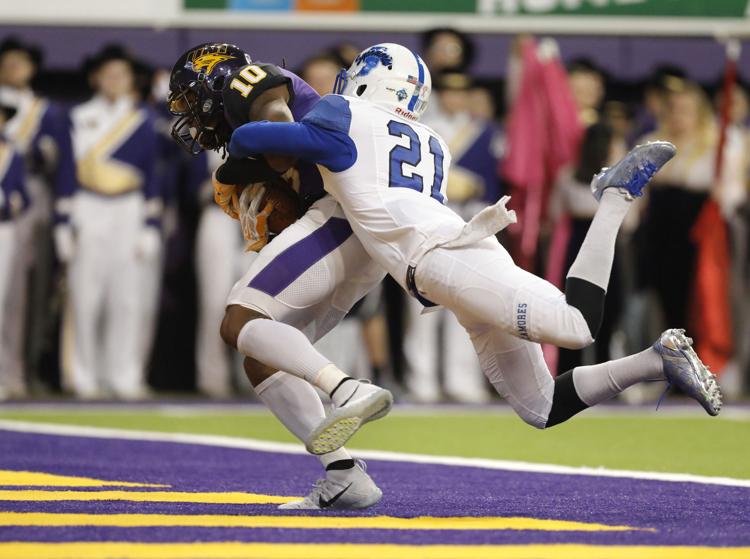 "It really is a credit to the players and to what they've done this year to this point," Monmouth head coach Kevin Callahan told the Asbury Press Sunday. "A few minutes ago they were disappointed with how things went down on Saturday, but now they've got a new energy having been rewarded for all their hard work and investment."
UNI head coach Mark Farley said the Hawks look every bit like a 9-2 football team.
"There is a reason they are 9-2," Farley said. "I think they have a great quarterback, their running back runs real hard and they have a good receiver. Defensively, they cause confusion and get turnovers through their 3-4 defense."
The Hawks average 35.2 points per game with 2,319 rushing yards and 2,227 passing yards, and are strong in the return game. Monmouth has returned three kicks for touchdowns this season — two punts and a kickoff. The Hawks average 14.4 yards per punt return.
"Another great team — one of the best in the country," Weymiller said. "We are watching (on film) what they do, but you've got to stick to what we do best and keep playing as a team, keep bringing the energy up and keep getting better."