A list of today's Letters to the Editor.
Plant protein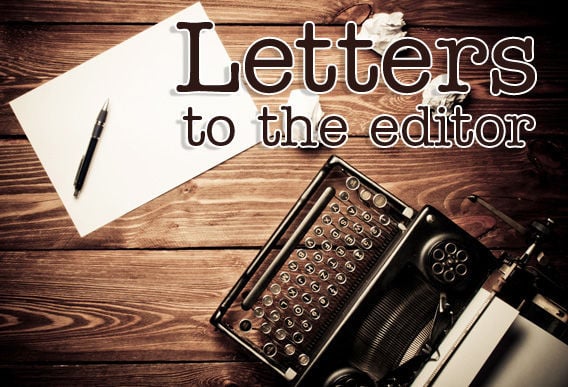 MARTIN WITTMAYER
WATERLOO -- With three crippling Nor'easters battering our East Coast in quick succession, we all looked forward to March 20, first day of spring, balmy weather, and flowers in bloom.
It's also a superb occasion to replace animal foods on our menu with healthy, delicious, eco-friendly vegetables, legumes, grains, and fruits.
The shift toward healthy eating is everywhere. Fast-food chains like Chipotle, Quiznos, Starbucks, Subway, Taco Bell, and Wendy's all offer plant-based options. Major publications and popular websites tout vegan recipes.
Google CEO Eric Schmidt views replacement of meat by plant protein as the world's No. 1 technical trend. The financial investment community is betting on innovative start-ups, like Beyond Meat, or Impossible Foods. Even Tyson Foods new CEO sees plant protein as meat industry's future.
Global Meat News reports that nearly half of consumers are reducing meat intake. Indeed, per capita red meat consumption has dropped by a whopping 25% in the past 40 years.
Every one of us can celebrate spring by checking out the rich collection of plant-based dinners and desserts in our supermarket's frozen food, dairy, and produce sections. An internet search on vegan foods brings rich rewards.
Fix the mess
TIM MURPHY
WATERLOO -- Senators and representatives: Where is the leadership in the White House? Where is the effort for uniting of the country? Firing Comey, firing McCabe, firing numerous White House staff - where is the stability in our president and our government?
I have lost faith in this president and his ability to lead the United States. Based on my conversations with neighbors and friends, this sentiment is the same. There is no leadership (this includes my conservative friends). The adult movie star scandal is being handled very poorly, it appears that this situation is being "bullied" rather than settled.
I suggest that you senators and congressmen show the leadership and get the presidency back on track. If it keeps going for another two years and the government erodes even more, one could, at the extreme, predict some sort of civil uprising.
So get off your chair and fix this!
Gun laws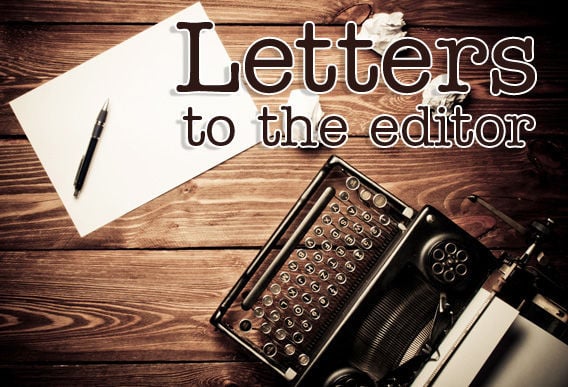 AL CHARLSON
WAVERLY -- Although I am a gun owner, former hunter and veteran, my day-to-day experience with potentially lethal devices centers on the cars in my garage. I am completely supportive of my neighbors' right to use their vehicles as long as they do so responsibly, and I generally don't care what type of vehicle they drive. However, there are clearly people who should not be behind the wheel because they are a danger to themselves and others.
Many Iowans have experienced the painful necessity of ending aging parents' opportunity to drive. Others have taken keys away from friends under the influence of alcohol or other drugs. This is probably the most direct and effective model for keeping guns out of the hands of individuals who present a clear threat to kill or injure themselves or others as recognized by family members or friends. There are a number of informal ways to remove or disable a gun.
The Iowa Legislature could assist and enable caring and concerned family members and friends by enacting a Gun Violence Restraining Order statute similar to the one created in California in 2014. This legal tool is being used effectively to save lives.
McGuire's view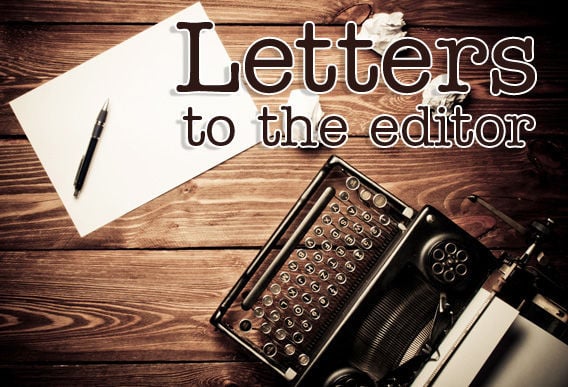 STEVE KAPLER
WATERLOO -- Sincere thanks is owed the Courier's Pat Kinney for his February interview with Democrat gubernatorial candidate Andy McGuire. I always like to know the abortion stance of those who seek my vote for any elective position.
McGuire stated that if elected governor she would veto a bill (currently before the Iowa Legislature) which affirms legal protection for the unborn child once the heartbeat can be detected. Imagine --- just six weeks after fertilization, this new human life has a heartbeat pumping at 90-110 beats per minute. Who claims the right to kill the unborn owner of that life-sustaining pulse? Killing innocent life is evil --- at Parkland High School and inside Planned Parenthood.
McGuire's self-promotion as a licensed physician saddened me. She has taken a solemn oath to heal, yet asserts a license to kill the most defenseless among us. That is sheer, mindless drivel, a contemptible bastardization of medical ethics. Finally, for her to publicly claim to be Catholic and pro-choice gravely misrepresents Church teaching on the matter. Catholic doctrine emphatically condemns legalized abortion. Where are the authoritative voices of our priests and bishop? Stand up! Be not silent. Proclaim the gospel of life. "Feed my sheep."
Responsibility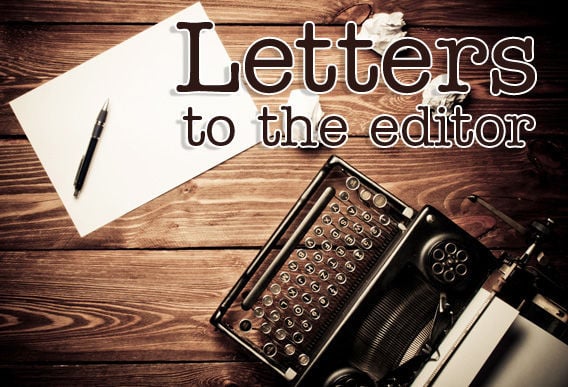 HELEN DUNCAN
CEDAR FALLS -- If my dog escapes and knocks over a bicyclist breaking his arm, I am responsible. If my child breaks something at a store, I pay. If a drunken driver does great harm, the question becomes, "Who served an obviously inebriated person more alcohol?"
If the immunity granted gun manufacturers and dealers were rescinded, semi-automatics and magazines would become much less available. Gun shows would disappear. Criminal backgrounds, anger histories would be checked. Sheriffs could deny permits. People keep dying. Will it ever stop?
Return to greatness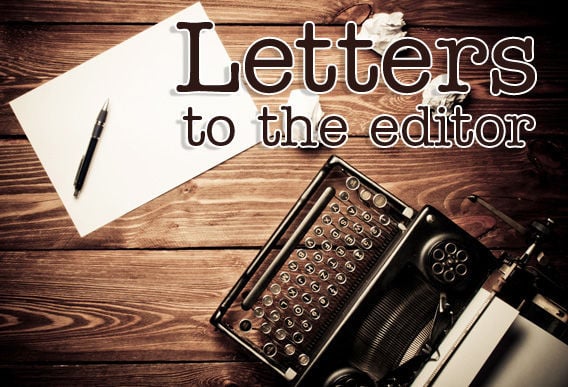 JAMES NEEBEL
WATERLOO -- The current my way or the highway, tirades of character assassination, Bible rejection and mass school schools all paint a far different portrait of our land today than the "form a more perfect Union, establish justice, insure domestic tranquility and endowed by their creator" the founders of our nation painted.
The "today" portrait is inherently unsustainable and is self-destructive. Conversly, the as-founded portrait offers incentive and invitation regarding our Bible-based roots. While the Constitution's 1st Amendment precludes our government from direct responsibility for administration or promulgation of the enternal life order of salvation portions of the Bible, those portions dealing with temporal (earthly) life are not precluded, but are essential for our government's successful completion of its assignments in that area.
I urge the return of our nation to its as-founded recognition of the value of the temporal "civil use" of the Bible. That certainly would be a salutary first remedial step in returning our nation to its as-founded vision and purpose greatness!
Attend Relay event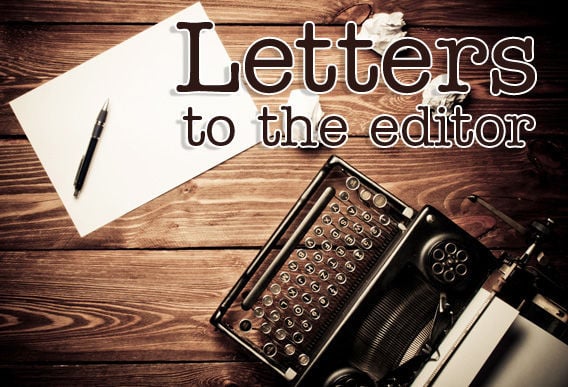 TAMMY SCHOONOVER
CEDAR FALLS -- The American Cancer Society Relay For Life of Black Hawk County will be held June 15 from 2 to 10 p.m. at Hawkeye Community College. I am inviting you to attend this community event.
Join us for a fun-filled day with activities for adults and children's activities with bounce houses, face painting, crafts, games, live entertainment, silent auction, corn hole tournament and "Relay's Got Talent." Thanks to our generous sponsors, this event is free to attend.
Cancer survivors and caregivers are invited to a complimentary meal reception 4 to 6:30 p.m.
The luminaria ceremony begins at dusk with luminarias being lit honoring cancer survivors and remembering those lost to this disease. We will close the evening as we light up the sky at 10 p.m. with fireworks sponsored by The Isle Casino/Hotel.
Relay For Life of Black Hawk County will fund research grants, patient programs and cancer prevention education. For more information and or to register for the event, please go to www.relayforlife.org/blackhawkcountyia or contact me at tammy.schoonover@cancer.org. Help us continue to save lives, celebrate lives and lead the fight in a world without cancer.