John Lewis to skip civil rights museum opening
As featured on
Two black congressmen say they will not attend the opening of the Mississippi Civil Rights Museum on Saturday because President Donald Trump is set to attend.
Purchase your raffle tickets for a wicked eclipse weekend in Carbondale, Ill. Package includes two tickets to the Moonstock Music Festival on Aug. 21, PLUS a two-night hotel stay. Hurry! Raffle ends Thurs., Aug. 17 at 3:00 p.m.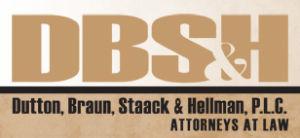 Dutton, Braun, Staack & Hellman, P.L.C.